Two days before the FIFA World Cup ended, Major League Soccer made a proclamation.
With a 30-second ad spot, a new campaign debuted Friday telling American soccer fans — many of whom might have started succumbing to World Cup fatigue — that the "world's game" is here to stay.
It's a tall order for a historically beleaguered league. After its inception in 1993, MLS faced serious financial issues, as getting soccer to stick in the U.S. turned out to be a hard sell. But with the addition of new franchises and lucrative deals for superstars like David Beckham — who played for the Los Angeles from 2007 to 2012 — the league has been taken off life support.
Now, with players like Clint Dempsey and superstar goalkeeper Tim Howard captivating audiences with their performances in the 2014 World Cup, the league is primed for growth. It hopes.
The difference between 2014 and the periods after previous World Cups is profound, said MLS CMO Howard Handler. This year, MLS stars form a real "foundation" of the U.S. Men's National Team, with 10 out of 23 playing in MLS leagues. In 2010, by comparison, only four were MLS players in the World Cup.
"We've grown quite substantially as a league, added a number of teams, and really inhabited soccer-dedicated stadiums," said Handler. The goal is for MLS to be among the top soccer leagues in the world by 2022, he said.
To that end, the campaign includes a digital component with original content — original video, blogs and photos — on MLSsoccer.com, as well as a new subscription program called MLS Live that lets fans watch games online. Paid media is the smallest portion, said Handler. "We have this arsenal of media and promotional inventory that we're able to inhabit with our messages."
There's no question the World Cup breathed life into this league. There is a question, however, as to how sustainable that life is.
The @MLS Twitter account amassed over 183,000 new followers over the course of the World Cup. In comparison, it only added about 43,000 new followers in the month preceding the event. It also added 250,000 "likes" on Facebook where it has more than a million fans. The closest national sports league, the NHL, has slightly more than 3 million likes. The NBA, by contrast, boasts more than 24 million. On Sunday, a Sounders-Portland MLS game in Seattle saw 64,000 fans in attendance, larger than any U.S. game in Brazil. Eleven other MLS matches have sold out the last two weeks, the league said.
"There's a lot of momentum," said Josh Farber, who runs soccer investment for OMD's sports media and marketing division, Optimum Sports. A former college soccer star himself, Farber said the MLS is already doing a good job "riding the wave" post-World Cup. The big challenge is going to be converting fans who were just interested during the World Cup into "habit fans," he said.
The next four years are crucial for the league. Soccer had an assist this year in that most of the World Cup's games began at 4 p.m. EST, just as workdays wound down on the East Coast. No such luck for the next World Cup, scheduled to be hosted by Russia in 2018. Yekaterinburg, one of the venues, is a whopping nine hours ahead of New York.
"It's incredibly urgent now to remind people that, if you fell in love with this game during the World Cup, there is more in your backyard," said Handler. Most of the league's fans are in their 20s and 30s, some of whom even remember when the U.S. hosted the World Cup in 1994, the year after MLS launched.
In May, the league  signed eight-year media deals with ESPN, Fox Sports, and Univision Deportes, which will air more than 125 matches a year into 2022. The Univision deal is also a nod to the U.S.'s Spanish-speaking population, which is more likely to be into the sport — it's the first time a Spanish-language network has an exclusive evening devoted to a U.S. professional sports league. The agreements also include marketing support, with digital campaigns profiling the league's players.
Farber said that the agreements would be good for MLS. "You see networks jockeying for distribution from [international leagues]," he said. The MLS getting some of that action definitely won't hurt, and the nature of live sports makes them very attractive to advertisers, he said.
Next year, the league will introduce two new teams — in New York City and Orlando, Fla. — bringing the total number of teams to 21. (The MLS is the only major sports league with real expansion plans on the horizon, something that will help in driving increased gate revenue, according to PwC's 2017 sports market outlook.)
"When a little kid's head hits the pillow at night, he's going to be thinking of being Clint Dempsey," said Handler. "He may love and respect Lionel Messi or Cristiano Ronaldo but he can't relate to those people. They didn't grow up in Texas."
https://digiday.com/?p=80972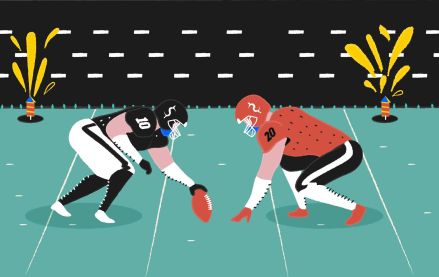 December 6, 2023 • 4 min read
In response to this challenge, the NFL's Detroit Lions have adopted a proactive strategy, introducing an extra channel for their local NFL broadcast. The objective is to broaden advertising opportunities, leverage direct-to-consumer distribution, and establish stronger connections with local fans, with the ultimate goal of increasing preseason viewership.
December 6, 2023 • 4 min read
It's been over a decade since the most recent entry in the wildly popular "Grand Theft Auto" series came out in September 2013, meaning anticipation for "GTA 6" has been building for years. Rockstar titled yesterday's trailer as "Trailer 1," making it clear that the company is poised to launch a massive marketing campaign in the lead-up to the game's 2025 release.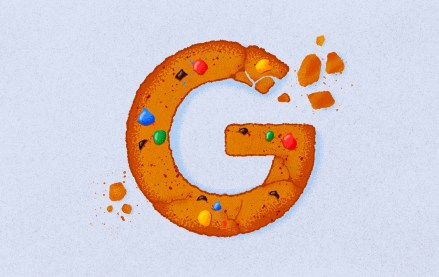 December 6, 2023 • 4 min read
A healthcare client that decided to scrap all conversion tags and cookies within weeks provides a case study for what will likely be a common experience in a year's time.