After one woman spent four-and-a-half years as at a public relations agency, she decided to leave. This is partly because when the senior account director overheard her male co-department head on the phone speaking to a broker about an apartment, she learned that he was making $100,000 a year compared to her salary of $70,000.
"Literally 70 cents on the dollar, pretty insane right?" she said, on the condition of anonymity. "I hope that's not the case across PR but women are definitely making less than men in every field."
Turns out, it is. While the gender pay gap is prevalent across industry verticals, it's particularly exaggerated in PR where it is especially egregious given that 61.3 percent of workers are women. And it's not a question of being able to afford to pay more, either. For an industry where being a man puts you in the minority, there's no shortage of them at the top.
Gender imbalance in leadership
Among the top 10 global PR firms in The Holmes Report, only Havas PR has a female CEO, Marian Salzman. (Ketchum appointed Barri Rafferty as the CEO of its North American operations.) As a female PR executive described, many big firms are centered around one or two men in top positions dealing with new businesses, while women support senior level client relations and handle the day-to-day communications work, said Leah Taylor, director of communications for digital design company InVision.
One major reason is that most often women are the ones who adjust their schedules and make compromises when family needs collide with work. Since PR is a deadline-based profession, lots of women struggle with working hours especially when they have children.
"At some point, women have to choose between being a caregiver and being a leader," said Anne Green, president and CEO of PR firm CooperKatz & Company. "I think companies should show everyone by example – not just by policy – that you can choose your own life and you can lead."
Interestingly, the gender imbalance in leadership seems to be more prevalent in New York. Barbara Bates, CEO of Silicon Valley PR agency Eastwick, said that she had never fully appreciated the gender gap in PR until she attended PR Week's annual awards show in New York around four years ago. There, she observed that although a mere 200 out of over 1,000 attendees were men, they all represented senior leaderships at big agencies.
"When I attend [more] big PR industry events in New York City where larger firms are in full force, I understand where the issues lie," said Bates. "The room is usually full of older white males in leadership positions and a lot of young women in the ranks. Larger firms have more entrenched biases and it's hard to break those values. We have a long way to go."
Wage disparity
When men make up a greater share of leadership positions, they are likely to earn more money than women. PR Week's 2016 Salary Survey shows a wage chasm between genders: Overall, male PR executives earn $125,000 a year compared to $80,000 for women.
A female CEO of a PR firm thinks that pay discrepancy could also result from specific differences in career trajectory. For example, men gravitate towards business and tech PR, which usually pays a bit higher than lifestyle PR. Meanwhile, women at larger firms tend to lean toward account management roles that focus more on strategy and client relations, while men tend to focus on roles in media relations. After all, press placements are still PR firms' bread and butter.
Women can also be very shy or resistant to asking for pay raises, added Gretel Going, co-founder of Channel V Media. "This is definitely not true across the board but in general, we find ourselves having to prod [our female employees] to ask for more money," said Going. "I'm not convinced that all agency owners voluntarily have the 'It's time for you to ask me for a raise' conversation with their employees."
Beyond wage disparity, Going thinks that sometimes gender bias comes out in subtle ways. When she tells people she owns a PR agency, the men typically respond by asking if she works out of her apartment.
"I don't believe that these people mean to insult me. Rather, I see their question as a learned knee-jerk response," said Going. "Ideally, we can introduce new knee-jerk responses, where a woman saying that she owns her own business conjures up more interesting and competent associations than someone working from her couch, possibly with a cat or two."
Leaning in
A bright spot: More women are starting their own firms. Before Tiffany Guarnaccia founded Kite Hill PR and Communications Week, she served as senior director of communications at Huffington Post.
"I started a boutique PR agency because I witnessed the continued rise of specialist PR firms. And I was inspired by Arianna Huffington's strong leadership and business acumen," said Guarnaccia. "The presence of women in leadership roles can produce better business results for an agency."
She continued that the gender pay gap and status quo of leadership will change — the industry will see more women rising in the ranks both in-house and at agencies, and will see more women asking for the salaries they deserve.
"In PR, more and more women want to create their own reality and set the tone from the top," said CooperKatz & Company's Green.
https://digiday.com/?p=181744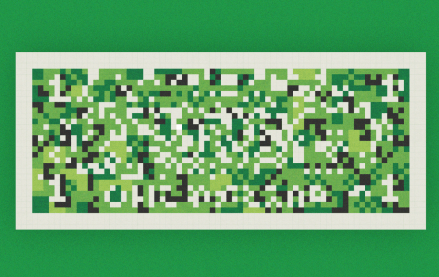 September 21, 2023 • 3 min read
Ducati has legitimate reasons to investigate Web3 tech as a marketing tool. Building a community of Ducati enthusiasts, or "Ducatisti," has been a core element of the brand's marketing for decades.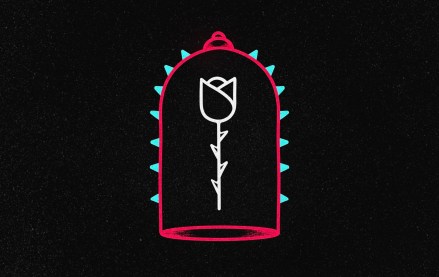 September 21, 2023 • 5 min read
In this edition of the weekly Digiday+ Research Briefing, we share focal points from Digiday's recently released reports on agency and brand confidence in TikTok, and on how publishers are making Instagram work for them.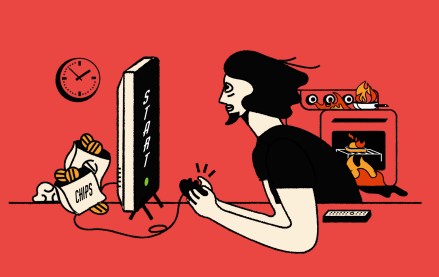 September 21, 2023 • 4 min read
While this is the first gaming related livestream Fandom has done with Instagram, it's part of a bigger push to celebrate and embrace the vast gaming community among the Gen Z demographic thriving on Instagram's platform.