Will Twitter continue to be where brands comment on the Super Bowl – or will TikTok play usurper?
February 9, 2023 • 4 min read
•
•
Ivy Liu
Marketers suspect in the years to come that TikTok will eventually dethrone Twitter to become the go-to second screen, or the platform for real-time reactions to the nation's most widely watched moments.
Historically, Twitter has been the industry's standard for live, online conversations and reactions around events, like the Super Bowl, World Cup and Grammy Awards. But after its acquisition by mogul Elon Musk, there's been turbulence, opening the proverbial door for competitors. Meanwhile, TikTok has been gaining traction with users flocking to the short-form video app to weigh in on live events.
"Just given the instability we all know about from Twitter, that's placed more of an impetus on brands to think in other platforms," said Aaron Shapiro, chairman and founder of Product marketing agency. "That's definitely made TikTok become much more important."
To put it in perspective with numbers, Twitter hashtags around the 2022 Grammys racked up nearly 12.5 million mentions, according to data Hootsuite provided to Digiday. In comparison, #Grammys2022 racked up 885 million views on TikTok.
Ahead of Sunday's Super Bowl, TikTok is vying for ad dollars, offering incentives to advertisers to rival Twitter and own the second screen for the Big Game. Between Twitter's ailing ad business and dwindling user numbers (the app lost more than 10 million users between last year and this year, according to eMarketer), the bird app's problems spell potential big gains for competitors, like TikTok, per Shaprio.
For about the last two years, advertisers been placing their bets, and ad dollars, on TikTok, using it as a growth channel in hopes to go viral. That momentum has only continued as TikTok has built up its ad formats, personalization and bidding strategies. (More on that here.) The two are similar in their ability to amplify a message. For Twitter, that's retweets, quote tweets, replies and hashtags. For TikTok, that's duets, hashtags and stitches.
The biggest difference is that TikTok's algorithm isn't about real time engagement in the way that Twitter is. A tweet could go viral in a matter of hours as opposed to TikTok, which can have trending content days or even weeks later. TikTok's strength, however, is in its algorithm, discovery element and viral nature, giving marketers a newer, viable way to participate in cultural moments.
"What TikTok is very good at is creating cultural memes and cultural moments that get amplified," said Shapiro. "It's less about what happens that nanosecond, but whether it creates a cultural cache that gets widely amplified with lots of TikTok creators."
But the dethroning won't happen overnight. This year, at least, Twitter will remain the reigning champion of live events. The proverbial door has been opened thanks to Twitter's mishaps, but it'll take a while for users to make the first step through to other platforms, particularly TikTok, marketers say.
"There's no way TikTok is bigger than Twitter this year. It's enforced behavior that we've spent years learning," said Noel Cottrell, partner, creative chair at Giant Spoon. However, in two to three years' time and as people continue to change their social media consumption habits, TikTok could very well become the next live event town square, Cottrell added.
At present, TikTok has a higher barrier to entry than Twitter. It takes longer to create a video. And for some brands, longer to get said video through red tape and approval processes. Plus, its algorithm can take content considerably more time to trend or reach viral status, unlike Twitter's instantaneous reactionary nature.
"Where you'll see TikTok showing up in a more real time approach is when the event that's going on is longer than one evening. For example, the Olympics," said Shelby Jacobs, senior social strategist at Dentsu Creative. Meaning, TikTok may be a platform better suited for live events with longer lead times. 
However, all hope on Twitter is not lost just yet. While advertisers have fled the coop, the platform made a play ahead of the Super Bowl to incentivize advertisers and regain their trust. McDonald's has already returned to Twitter, at least with organic posts to the platform. Meanwhile Amazon is reportedly planning to resume ad spend on the platform as well, per Business Insider.
"The idea that TikTok will 'replace' Twitter is silly," said Brendan Gahan, chief social officer and partner at Mekanism, in an emailed statement to Digiday. "Despite the rise of TikTok and short form video, written content will not be completely replaced."
To Gahan, it's less about Twitter or TikTok and more about the decentralization of social media in which each platform serves a different purpose. "We've seen a bundling and unbundling of social media over the years. New platforms emerge serving different purposes. It's rarely as simple as a zero sum game," he said.
https://digiday.com/?p=488370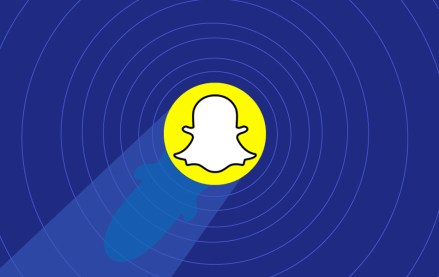 September 29, 2023 • 3 min read
•
•
"We are not diminishing the importance of AR," he said. "In fact, we are strategically reallocating resources to strengthen our endeavors in AR advertising and to elevate the fundamental AR experiences provided to Snapchat users."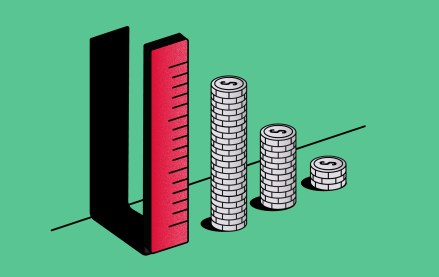 September 29, 2023 • 4 min read
•
•
In Q4 of this year, Activision Blizzard Media is launching in beta a new measurement tool dubbed the Attention Measurement Scorecard. The goal: to raise brands' and marketers' confidence in in-game advertising.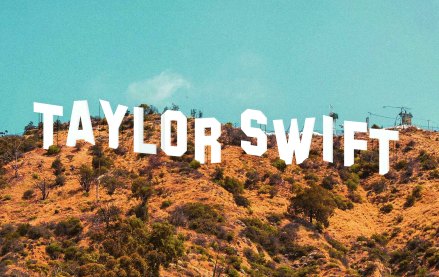 September 29, 2023 • 4 min read
•
•
The concert film will likely help build on cinema advertising's momentum after Barbenheimer.