Why Whirlpool is tapping influencers to boost awareness of its in-school laundry program
November 14, 2023 • 4 min read
•
•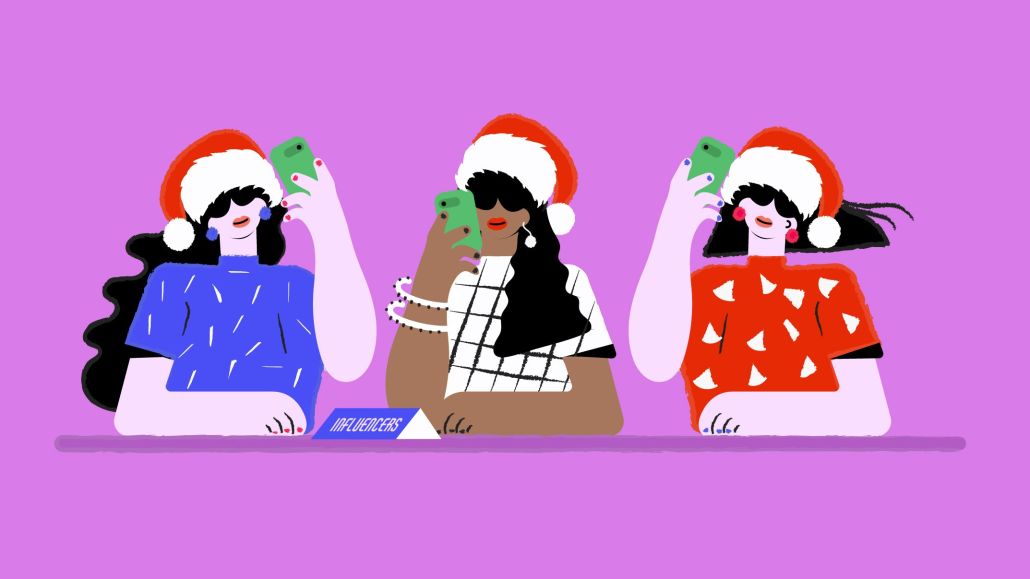 Ivy Liu
Whirlpool is enlisting the support of influencers to boost awareness of its Care Counts Laundry Program. With the program, which has been running for nearly a decade, Whirlpool aims to make an impact on communities across the United States by supplying washers and dryers to schools lacking these facilities.
The central premise: Kids with clean clothes are significantly more likely to regularly attend school.
In addition to promoting its ad spot featuring students and teachers on Reddit, Instagram and Facebook, Whirlpool has engaged six influencers to amplify its program across their various social media platforms. This collaborative effort leverages the reach of individuals who can effectively communicate and champion the positive impact of the Care Counts initiative.
"Those are [the] trusted voices that can talk about the program and what we are doing," said Nelly Martinez, senior brand manager at Whirlpool Corporation. "It's about having influential voices authentically share the story, reinforcing our commitment to making a positive difference in communities."
According to Martinez, Whirlpool strategically partnered with the influencers who are deeply invested in the subject matter, particularly those with connections to chronic absenteeism. The brand adopted an audience-centric approach, selecting influencers whose audiences share an affinity for educational topics and concerns related to absenteeism, contributing to the overall goal of supporting children's development.
Whirlpool aimed for its influencers to establish genuine connections with students, parents and individuals interested in their products at a personal, human level. The influencers chosen for this campaign have a history of community outreach and public speaking engagements, underlining their commitment to making a positive impact beyond conventional promotional activities. While the specific influencers involved remain undisclosed, their collaboration is set to become visible from mid-December onward.
Martinez said that this program launched with the goal of eradicating chronic absenteeism in American schools, which is estimated to affect 16 million students across the country, or about one of every three students across the country every year, according to the Department of Education. Whirlpool has 154 schools under this program.
"Having a brand purpose just directs or allows the people that work on the brand to guide the communication," she said. "By putting the washers and dryers in schools, we're helping the kids, but we're also helping their families and we're also helping the schools and we're also supporting their community."
According to data gathered by the National Center for Educational Statistics during the 2022-2023 academic year, nearly 80% of elementary school students, in locations where the program is implemented, exhibited a noteworthy improvement in attendance. The statistic underscores the positive impact of the program on attendance rates among students facing higher risks, providing valuable insights into the effectiveness of the initiative.
The initiative started in 2015, before brands started emphasizing brand purpose. Martínez wanted a diverse audience for the program, which would include both Whirlpool owners and potential buyers.
"I would tell you that even at the beginning we were not talking about it, we were just doing it and wanting to make sure that it was actually impactful and that we were actually helping kids and communities," she said. Whirlpool became more vocal about its program in 2017 when it collaborated with Teach for America to identify schools in underserved areas. This year, Whirlpool started advertising after physically visiting the schools and filming content to showcase their efforts.
Martinez said that a significant portion of Whirlpool's budget is allocated to generating awareness, primarily through mass-reaching channels such as television, radio ads and digital displays. A portion of the budget is also allocated to channels that facilitate increased consumer interaction, such as social media, emphasizing both broad visibility and targeted engagement. With that said, it is unclear how much of Whirlpool's advertising budget is allocated to these efforts as Martinez declined to share budget specifics. According to Vivvix, with paid social from Pathmatics, Whirlpool has spent a little over $22 million on advertising so far in 2023, down from $34 million in 2022.
A clear and authentic approach on brand purpose helps differentiate a company in a crowded market, providing a compelling narrative that sets it apart. Consumers are becoming more socially conscious, aligning themselves with brands that share their values and actively contribute to social or environmental causes to resonate with its audience like Jansport and Champion this year.
"What's particularly important here and honestly lacking in many purpose activations done by brands is that Whirlpool isn't just donating money or relying on borrowed interest," said Chip Walker, head of strategy at the purpose activation and creative agency StrawberryFrog. "They are actually helping an underserved community in a way that's clearly linked to their core laundry business."
https://digiday.com/?p=525468
December 8, 2023 • 3 min read
For Atlas Creative, expanding into Roblox is not solely a play to scale up. The company believes there are concrete benefits that will come with having a hand in multiple metaverse platforms.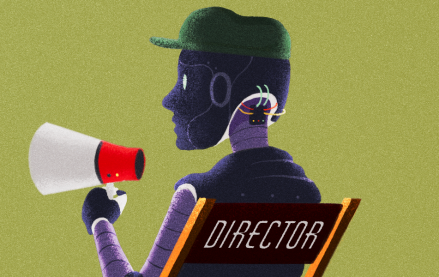 December 8, 2023 • 5 min read
Since ChatGPT became a breakout hit, the names of numerous AI companies and products have entered the cultural vernacular.
December 8, 2023 • 4 min read
Even as linear TV ad spend declines, 23andMe is reinvesting in the channel to boost brand awareness.