Why Kick is rolling out ads — even though it doesn't care about ad revenue
May 16, 2023 • 5 min read
•
•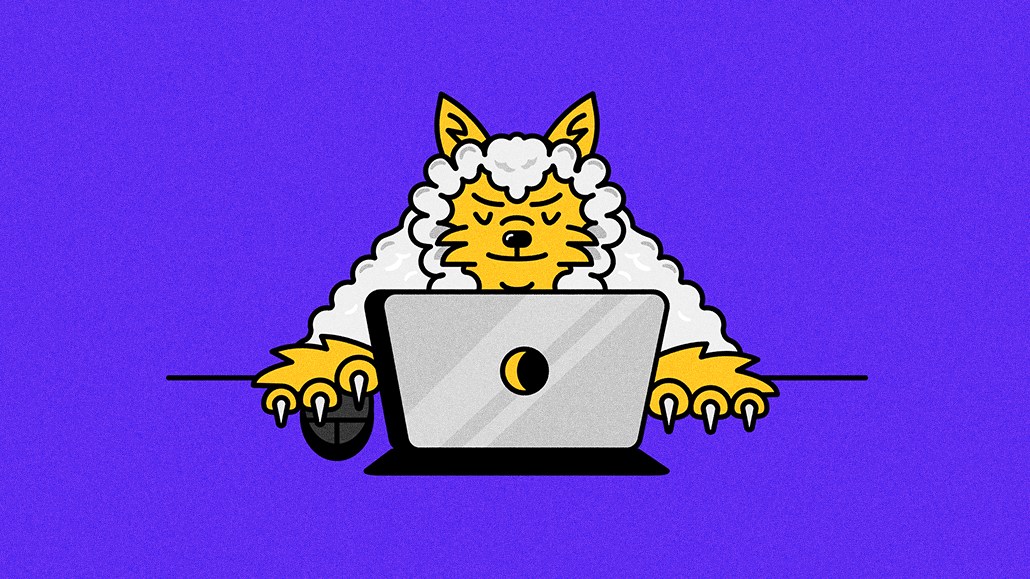 Ivy Liu
The insurgent livestreaming platform Kick is starting to roll out its first advertising offerings, despite some media buyers' concerns over the potentially problematic content allowed by the platform's more relaxed community guidelines. But as Kick introduces ads for the first time, the platform's leaders are confident that its strong grasp on marketers' coveted 18-34 demographic will convince brands to make the jump.
A necessary expansion
At the moment, Kick's first and only advertising offering is a banner ad for Alfa Romeo, the Italian luxury car brand and Formula One team, on the platform's homepage. The ad is a direct result of a partnership between Kick and Alfa Romeo, which has also partnered with Stake, a crypto gambling company that shares co-investors with Kick. (Andrew Santamaria, Kick's head of strategic partnerships, described Stake as the streaming platform's "sister company.")
"Partnering with Kick benefits Alfa Romeo F1 Team Stake in several ways. It allows us to reach a large and engaged audience, which is increasingly difficult to do through traditional advertising methods," said Alfa Romeo head of marketing Eligio Catarinella. "Additionally, the partnership provides us with the opportunity to align ourselves with an exciting and dynamic platform, which helps to reinforce our brand image and values."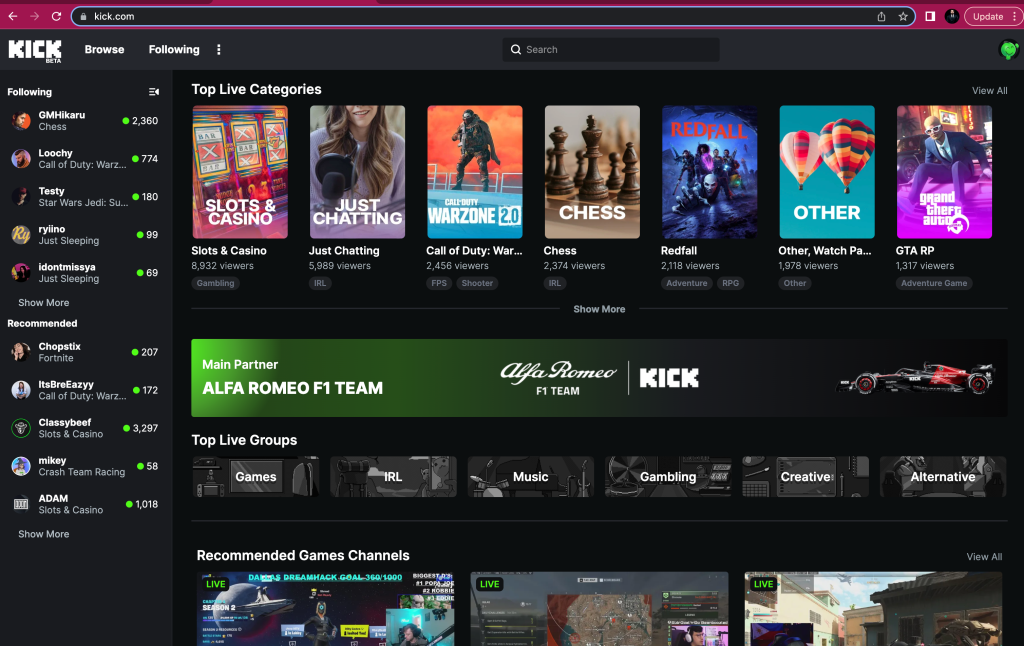 Advertising is a key potential revenue stream for Kick to become a sustainable livestreaming business. Twitch claims 50 percent of its livestreamers' subscription revenue, helping propel the platform to an estimated $2.8 billion in revenue last year — but one of Kick's primary selling points to creators is its more favorable 95–5 revenue split, meaning Kick must look elsewhere to generate sustainable revenue. Ad revenue is one of the most promising options.
But for now, Kick has no plans to introduce the pre-rolls and in-stream banner ads that are ubiquitous on rival platforms like Twitch and YouTube. Instead, it hopes to encourage brands to integrate directly into livestreamers' content.
"We feel that the best way to advertise on Kick is authentically via our streamers, period," said Kick and Stake co-founder Eddie Craven. "During Beta we're exploring a 'Kick Konnect' program that sits under our 'Creator Program' that lines up sponsors with key Kick influencers. The idea is to give creators a say on how they talk with their audience about sponsors."
And as an early-stage start-up, Kick simply doesn't care about revenue generation yet — according to its management, at least. "We're not worrying about profits," Santamaria said. "I'm just, like, let me get out of beta first."
Brand safety challenges
As Kick scales up its advertising products, it will have to contend with the unsavory reputation that the platform developed during its less-moderated early days. Kick's reputation for light moderation led some creators to test how far they could push the envelope, resulting in the propagation of sexual content and white nationalism on the platform. With such relatively brand-unsafe content on the platform, some media buyers are wary of recommending Kick to their clients.
"These large brands are beholden to so many different stakeholders, and I would think that they would be very cautious about where they put their brand," said Tina Mulqueen, CEO of the marketing and public relations firm Kindred PR. "For me, it's just a red flag right off the bat, from an advertising standpoint."
To Kick's credit, the platform's leadership is aware of its potential brand safety issues, and has taken clear steps to reduce them. In April, Kick introduced new moderation rules to curb nudity and sexual content. So far, Kick has hired 70 paid moderators to keep an eye on the site's content, with plans to staff up to 200 by the end of 2023. 
"We've made great strides in the last month by onboarding AI to help us identify harmful actors and we've hired more moderators to help us tackle the robust growth of the platform," Craven said. "All streamers have the option to gate keep their channels for an 18-plus audience."
Alfa Romeo, the only brand advertising on Kick thus far, is aware of the potential risks of advertising on the platform, but did not appear particularly concerned about them.
"We understand that there may be some content posted on Kick that does not align with our values, but we are confident that our partnership with the platform is aligned with our brand values and goals," Catarinella said. "This is an issue not limited to Kick, but to any platform on which we are active — and we are doing the utmost to make sure our audiences and fans are protected at all times. We are confident that our association with the platform will not be negatively impacted."
A feature, not a bug
To the brands Kick hopes to court with its ad offerings, the edgy, bad-boy nature of the platform and its content could be a feature, not a bug. Kick is specifically looking to reach brands that want to advertise to its dominant demographic of 18-to-34-year-old men — and openly encourages other types of brands to look elsewhere.
"We're not interested in, say, the Sour Patch Kids of the world. We just feel like the Rolexes should have a place, too. The Abercrombie & Fitches — the high-end Corsair boutique PCs that are coming out," Santamaria said. "Those are the people that we're interested in, because we just offer a slightly more adult and sophisticated experience in livestreaming. We're not for everyone, and that's okay."
Kick is still small compared to behemoths such as YouTube and Twitch. In April 2023, Kick users watched a total of 52,023,609 hours of content on the platform — a drop in the bucket compared to the 1,774,341,219 hours watched on Twitch during the same period, according to data shared with Digiday by Stream Hatchet. But Kick bills itself as the "fastest growing application for live streaming," and successfully selling that growing audience to brands will be crucial for the platform as it continues to scale up.
"The audience that watched Justin.TV with a juicebox in their hand have grown up and are watching Kick with a craft beer in their hand. This goes for all aspects of their lives," Craven said. "We want to offer something on-trend to established brands."
https://digiday.com/?p=503855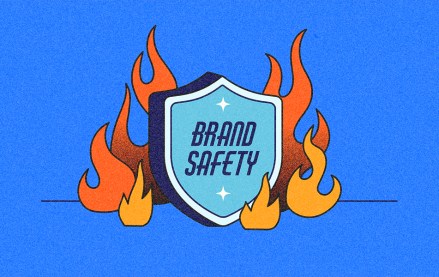 November 28, 2023 • 6 min read
"Major brands' search ads can appear on piracy, pornographic and sanctioned websites," research claims.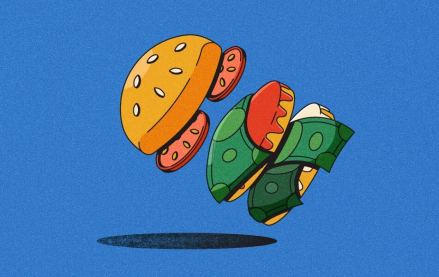 November 28, 2023 • 6 min read
As more influencers look to get into food content creation, brand opportunities are following.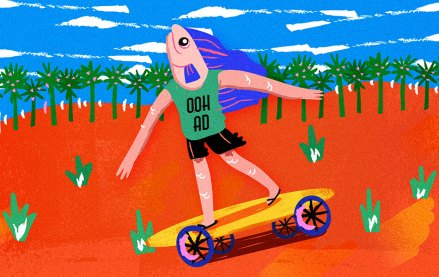 November 28, 2023 • 7 min read
As major marketers like Maybelline experiment with faux OOH, more marketers are open to the idea.