'A credible voice': Why Honda is doubling down on esports
September 16, 2020 • 5 min read
•
•
The Honda Civic has been the top vehicle sold to U.S. millennials since 2011, according to research Strategic Vision. Keen to stay front-of-mind among young first-time car-buyers, Honda embarked on an esports and video games sponsorship strategy in 2014 and has been doubling down on that investment ever since.
This summer, Honda featured heavily in the Riot Games' League of Legends Championship Series Summer Split tournament, which concluded in September, as its exclusive automotive partner. Last year, Honda became the exclusive automotive sponsor for pro esports team Team Liquid, which came third overall in the Championship. The team's other sponsors include SAP, Alienware and Monster.
Beginning August 13, Honda was the first advertiser to sponsor the digital in-arena banners during the LCS broadcast, which airs on Twitch, YouTube and Trovo, a newer livestreaming platform. Since last year, Honda has also sponsored the League's "MVP" (most valuable player) award and the LCS Scouting Grounds amateur competition.
While not as established as traditional sports in the minds of many marketers, esports does deliver reach. The LCS alone was the third most popular major professional sports league in the U.S. among 18- to 34-year-olds — behind only the NBA and NFL — based on Nielsen average minute audience data for 2019. Going into the summer finals weekend, the LCS Summer Split reached an average minute audience of 182,000 — up 25% from last year, according to esports business intelligence firm StreamHatchet. The TSM v C9 playoff match hit a peak of 520,000 viewers, up 40% from last year's peak audience.
"You can run your spots on other mediums, but you just don't have that passion or the connection to gaming" that can be achieved by partnering closely with esports organizations, said Phil Hruska, Honda and Acura manager of media strategy.
Advertisers tend to be afforded more access to players versus traditional sports to create additional content, said Hruska: "The player is the connection to the fan."
Automakers aren't exactly an obvious fit with League of Legends, a multiplayer online battle arena game that doesn't feature any cars in the gameplay.
"For non endemic sponsors … having trust in your partners is the key," said Hruska. "We learned to lean in with our partners to help provide Honda with a credible voice."
One example of that credibility, according to Hruska, is that the "Honda MVP" has now become common vernacular among players and fans discussing the LCS on Twitch and Reddit.
"It's a nice proof point for us to hopefully have fans embrace that Honda MVP — there are a lot of different ways they can not just only see Honda slapping a logo on something," Hruska said., The automaker also uses Nielsen and Milward Brown to track the sentiment of its target audience —studying indicators such as awareness, familiarity and consideration — to get a sense of how its LCS, Team Liquid and Twitch partnerships are performing.
Along with the entire automaker sector, Honda's business felt the hit from the coronavirus crisis early on as global lockdowns caused factories to close and kept consumers away from dealerships. The Japanese company said in August it expects North American sales will slip 16% this year to 4.5 million vehicles. Demand, however, is beginning to tick back up in Asia, where its annual vehicle sales are expected to be up 8% over 2019.
The coronavirus crisis also disrupted Honda's esports marketing plans. For one, lockdown restrictions threw a wrench into LCS' live events, where Honda had custom-wrapped a number of custom vehicles to appear in the event. Riot Games instead built a virtual studio to integrate its advertising partners into an online competition. A wall wrap to highlight Spring's Honda MVP that was meant to appear in the arena, for example, was recreated in the virtual studio. Honda also traded some of the in-person media assets planned to instead sponsor League of Legends esports podcast "The Dive."
"What we've been able to see in particular with covid is that gaming and esport to that degree is somewhat of a safe bet" versus traditional sports that have been more subject to cancelations and postponements, said Matthew Archambault, head of partnerships and business development for North America esports at Riot Games. "We were able to carry on — we don't have to have a LAN (local area network) experience."
Twitch esports tournament viewing hours in May were at 1.72 billion, up 99% on the 867 million hours recorded in December 2019, according to a report from IDC and Esports Charts published in July.
Katrina Palanca, director of sponsorship operations and strategy at Twitch, said Honda has found particular success with esports by "connecting the dots."
"As a brand it's easy to go into this space with either a really fragmented strategy or a tactic that's a one-off that you don't get results out of," Palanca said. "What [Honda] did was going in with Twitch on the media side, Team Liquid, Riot: They partnered with the … industry leaders and leveraged those assets across each other to make sure that message was amplified."
Advertisers often don't recognize that the gaming audience is affluent — a 2016 report from Mindshare found 43% of esports enthusiasts have an annual household income of $75,000 per year or higher. But esports typically has a lower entry pricing point than traditional sponsorship deals and often doesn't require multiyear contracts, said James Anderson, business director at Publicis Sport & Entertainment.
However, given that the area is so nascent, "There are also some gray areas in use of IP and association, which can be complicated and needs to be addressed in order for brands to feel safer when activating in a non-official capacity," Anderson added.
https://digiday.com/?p=377809
October 4, 2023 • 7 min read
•
•
There are still those who believe that AR has a place in the marketing funnel, however big or small right now.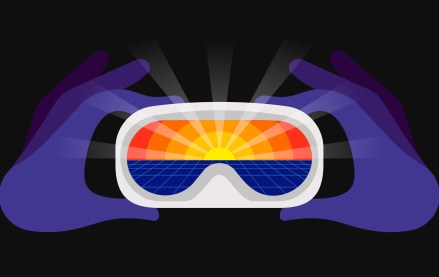 October 4, 2023 • 3 min read
•
•
With Pokémon Go revenues falling year-over-year, Niantic, its developer, is looking beyond its popular augmented reality game to generate profits.
October 3, 2023 • 2 min read
•
•
In episode four of the "Is This The Metaverse?" narrative podcast, Glossy international fashion reporter Zofia Zwiegliska spotlights the brand opportunity when it comes to fashion in the metaverse.