Why Facebook won't sell ads in its planned Instagram app for kids
April 21, 2021 • 6 min read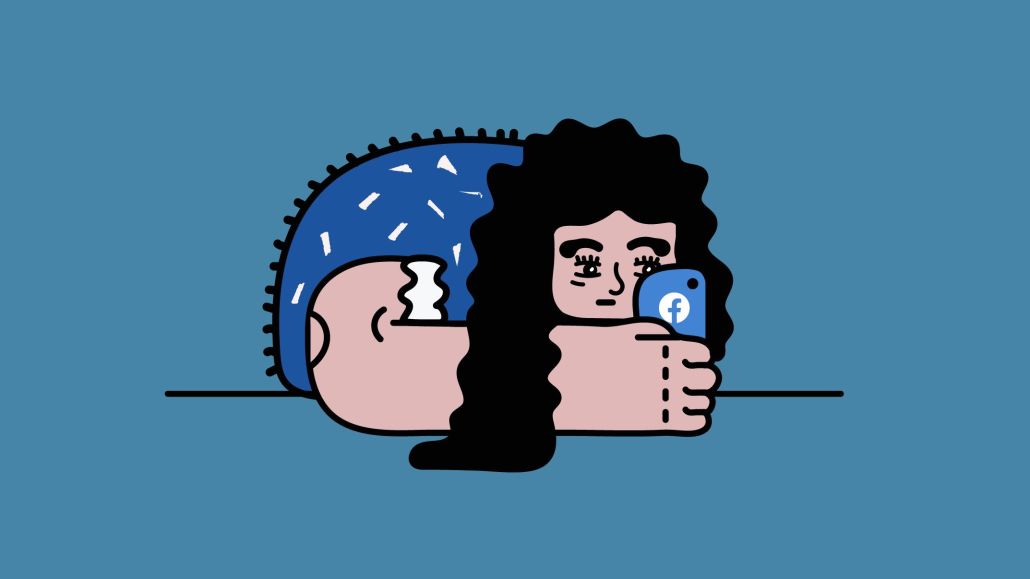 Ivy Liu
Facebook has kept mostly quiet about its plans to build a version of Instagram for children under the age of 13, which has already drawn the ire of parents, child advocates and U.S. lawmakers concerned with kids mental health and data privacy.
But the company is willing to proclaim that the already-controversial app will not carry ads, despite the fact that the global kids digital advertising market is growing and could rake in as much as $1.7 billion this year.
On top of the political optics, the risks of increased regulatory pressure and the limits Facebook would have to put on data use to enable the type of ad targeting advertisers have come to expect from the company — already a hurdle for YouTube Kids advertisers — may have been enough for Facebook to fight its ad revenue instincts.
"The legal requirements for advertising [to kids under 13] is the precise opposite of Facebook's business model, and so I think that that [would have been] an interesting cultural dynamic to manage if they [had planned] to sell advertising," said Dylan Collins, CEO of kid tech firm SuperAwesome.
"We will not show ads in any Instagram experience we develop for people under the age of 13," Stephanie Otway, a Facebook company spokesperson, told Digiday. A key reason Facebook said it wants to build a separate place in the Instagram universe for kids is the company wants to "find practical solutions to the ongoing industry problem of kids lying about their age to access apps," she said.
"We're working on new age verification methods to keep under-13s off Instagram and we're exploring an Instagram experience for kids that is age-appropriate and managed by parents," said Otway. Facebook requires people to be at least 13 years old to use Instagram and said in a March blog post it has "asked new users to provide their age when they sign up for an account for some time."
With strict privacy rules guiding kids' data use, such as the Children's Online Privacy Protection Act (COPPA) here in the U.S. and Europe's General Data Protection Regulation, wading into the kiddie pool is risky for Facebook with or without ad targeting, said Charles Gabriel, head of advertising in the U.S. for kid-focused media company WildBrain Spark, which has an ads service and licensed content studio. The move will help Instagram "get ahead of" regulatory action that could come Facebook's way, he said, noting it's not feasible for the company to assume that only age-appropriate users are on Instagram. "You cannot stand behind the statement that 'our platform is 13-plus,'" he said.
While Google's YouTube for Kids offers advertising with strict targeting limitations, Facebook won't be alone in launching a platform without ads aimed at kids. TikTok for Younger Users does that, too. It also does not permit sharing of personal information and prevents kids from sharing their videos, commenting on videos others post, messaging other users or even maintaining a profile or followers.
Dominant data tracking genes
A 2019 PricewaterhouseCoopers report commissioned by SuperAwesome estimated that the global kids digital ad market would grow to $1.7 billion by this year. Whether Facebook will try to divert some of those ad dollars to its would-be kids Instagram in some other way remains to be seen. "They may quite possibly choose not to monetize and just focus on engagement," suggested Collins.
Knowing Facebook's penchant for data-driven advertising revenue, critics pounced on the concept of an Instagram aimed at young children. It would pose "challenges to adolescents' privacy and wellbeing" despite being potentially beneficial for Facebook's bottom line by "collecting valuable family data and cultivating a new generation of Instagram users," said child advocacy group Campaign for a Commercial Free Childhood in an April 15 letter to Facebook CEO Mark Zuckerberg.
U.S. legislators are worried about Facebook's seemingly insatiable hunger for data and ad dollars, too. During a March congressional hearing on disinformation, Rep. Gus Bilirakis, a Florida Republican and ranking member of the House Consumer Protection and Commerce subcommittee, asked Zuckerberg how he planned to make money with Instagram for kids, assuming it will be free to people using it. "Or are you trying to monetize our children, too, and get them addicted early?" he asked. "Between this and YouTube Kids, you and [Google CEO Sundar] Pichai have obviously identified a business case for targeting this age bracket with content, and I find that very concerning," said Bilirakis.
In an Apr. 5 letter, congressional members questioned Zuckerberg about potential data use in the would-be Instagram for kids platform, asking whether the company might, for instance, "use data collected about a user on the children's platform to direct targeted advertisements at the affiliated user on the main platform."
It's no wonder skeptics of a child-aimed Instagram, despite the fact it is only just gestating, expect Facebook's data tracking DNA to kick in, said Collins. "When you build a company around the monetization of personal data you tend to think about design and design functionality around how to generate more personal data, and operating in the kids space is the complete opposite of that," he said.
Cautionary ad tale: YouTube Kids
Facebook put a veteran of digital services for kids at the helm of the future Instagram service. Pavni Diwanji, a former Google executive who led that firm's kids and family platform and products including YouTube Kids, now a Facebook vp, will guide Instagram for kids. "I consider her to be one of the best Silicon Valley thinkers on kids tech because she's done more than anyone else," said Collins. Facebook declined to make Diwanji available for an interview for this story.
But YouTube's own run-in with regulators in relation to kid-aimed offerings may have served as a cautionary tale influencing Facebook's decision not to run ads in a kids-themed Instagram. The Federal Trade Commission fined Google $170 million in 2019 for violating COPPA by collecting persistent identifiers reflecting children, then using them to track kids across the web without parental notification or consent. Facebook's own version of Messenger for kids drew scorn in 2019 when a bug exposed children to chats with uninvited, and therefore potentially dangerous, people. The company still operates Messenger Kids despite calls by child advocates to take it down.

After the FTC settlement, YouTube in 2020 shut down targeted advertising on children's videos. Not only do advertisers have to include a "do-not-track-child" signal in their ads, but YouTube has to approve a campaign's creative assets before it can be run in YouTube Kids, according to WildBrain Spark's Gabriel.
Because there is no programmatic ad option or open auction available for YouTube Kids, he said, third party tracking is not possible, which severely limits campaign reporting, measurement and frequency-capping. "They aren't going to get any insights back on the audiences, and that's a real challenge for advertisers," he said.
A kids digital wallet?
Whether or how Facebook might generate revenue from a kids-aimed Instagram with no ad support is unclear. Asking parents to subscribe to use the platform would be a departure from the free-to-use model that helped turn Facebook, Instagram and other popular social media sites into household names, said Collins. "Subscription is tricky because it would break the network model that makes Instagram so powerful," he said. They might try and create a kid-safe store feature requiring parental consent, he suggested, adding, "This could lead them to build a kids digital wallet as well."
https://digiday.com/?p=411488
September 27, 2023 • 10 min read
Digiday+ Research assesses how brands and influencers are using Shorts to reach new audiences and what types of Shorts videos create the most buzz for marketers.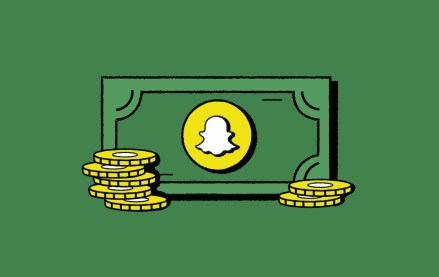 September 27, 2023 • 4 min read
Yesterday, Snapchat marked its return to in-person agency roadshows, sending company representatives to Horizon Media's Manhattan office to showcase a Snap-designed video game intended to capture the essence of what it's like to work at an agency — and how Snapchat can be part of the process.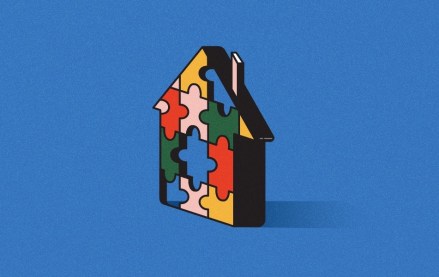 September 27, 2023 • 5 min read
As in-housing settles in as a mainstay, some marketers push for complete control.