Why DTC gifting brand Fresh Sends is focusing on organic content, growing in-house creative team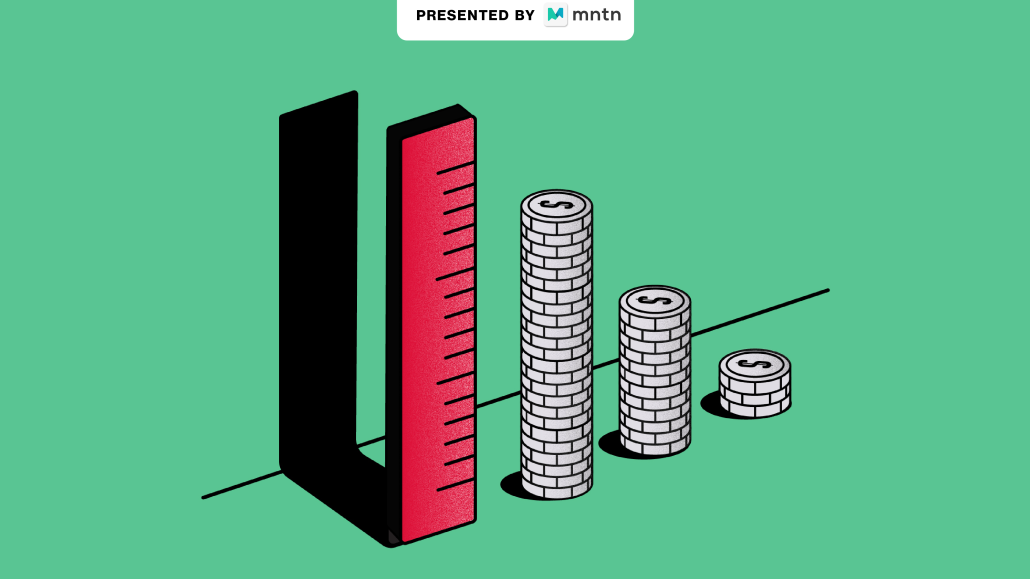 Fresh Sends, a direct-to-consumer gifting company founded in 2019, is working to build out its in-house creative team to focus on organic content for social channels like TikTok, Instagram and Pinterest.
The company is doing so as it simultaneously pushes to expand its product offering — currently Fresh Send offers one product, a fresh bouquet of flowers, but will be adding yet-to-be-announced "non-perishable items" to its product offering.
TikTok unlocked a whole new world for us.
"TikTok unlocked a whole new world for us," said founder Ty Hiss, adding that the company's customers often post unboxing content when they receive their flowers and that user-generated content has been successful for the brand. "We got a ton of site traffic from a TikTok where someone got a Fresh Sends and they wanted to share their unboxing experience. Now, we have seven million views of people unboxing their Fresh Sends on TikTok. People love to share about what they received."
The in-house creative team will add a content strategist as well as an influencer marketing team member to work alongside the company's chief creative officer. Hiss envisions the in-house creative team growing to between 5-6 members in the next 12-18 months. All of the company's advertising has been made in-house; adding to the team will help bolster its capabilities. Currently, Fresh Sends has 20 total team members working out of a 6,000-square-foot warehouse in Denver, Colorado.
During the company's first year, it generated half a million in sales and generated roughly two million in sales with a growth rate of 300% in its second year, per Hiss, who added that the company is on track to grow at a similar rate this year.
BEHIND FRESH SENDS' SUCCESS ON SOCIAL
User-generated content has boosted the brand, especially customers' unboxing videos; Growing in-house creative team to 5-6 members over the next year and a half; Pivoting to create more organic content that lets customers see themselves being represented.
When it comes to ad spending, Fresh Sends dedicates roughly 50% of its ad dollars toward Instagram and roughly 15% to TikTok with the rest of the budget dedicated to Pinterest, Facebook and influencer marketing. It's unclear exactly what Fresh Sends spends on advertising as Hiss did not share those figures. Per Pathmatics data, the company has spent $10,800 so far this year on advertising, $24,900 on advertising in 2021 and $101,500 on advertising in 2020.
That said, the "ad spend isn't getting as good of a return on investment as it was maybe 8-10 months ago," said Hiss, adding that as part of the reasoning for its internal creative team investment. "We're pivoting toward increasing our in-house resources and creating organic content."
When it comes to creating content, the company looks to that of brands like Glossier or Outdoor Voices, brands that have "done a good job of making customers see themselves via [their ads] in their Instagram feeds," per Hiss. Finding a way to make ads have a user-generated content feel as well as using UGC content — which has been "one of the best converters," said Hiss — is part of the strategy for organic content going forward.
"UGC can work for sure," said Duane Brown, founder of performance marketing agency Take Some Risk, a shop that has worked with a number of DTC brands, when asked about the strategy. "Though it's not the silver bullet that a brand should only be making UGC to grow."
Brown continued: "Different pieces of ad types appeal to different types of customers. No brand has just one type of customer. It's important for a brand to think about who they are trying to attract and what type of ad content will appeal to them."
Fresh Sends is also looking to explore ways to meet customers in-person with marketing and advertising tactics going forward to diversify its marketing approach. What that will be — experiential or a pop-up or something else — is yet to be determined.
https://digiday.com/?p=457340