Why decoupling from FIFA could spark a brand partnership renaissance for EA FC
September 4, 2023 • 3 min read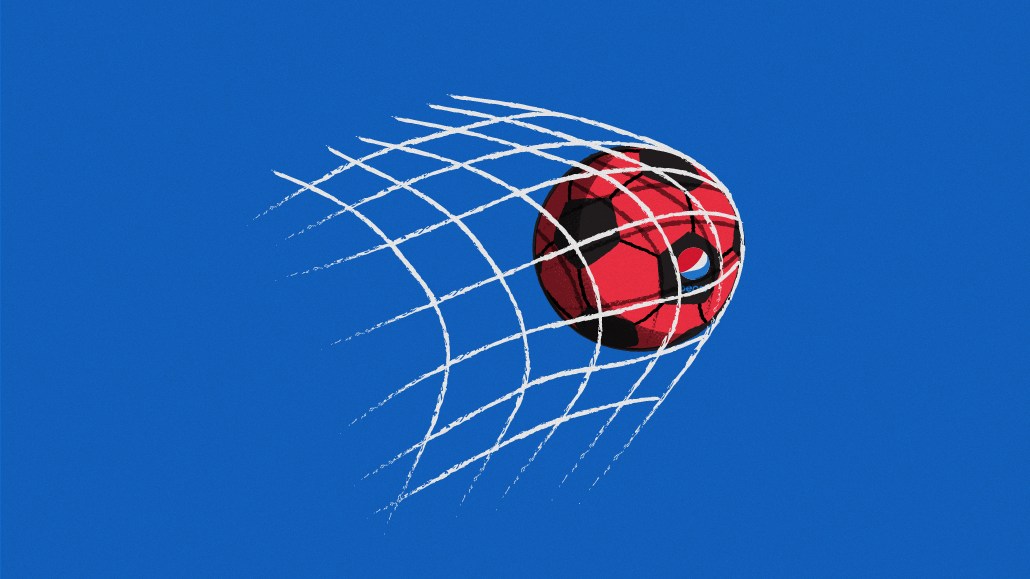 Ivy Liu
This article is also available
in Spanish
. Please use the toggle above the headline to switch languages. Visit
digiday.com/es
to read more content in Spanish.
EA FC has become prime in-game advertising inventory — and its decoupling from FIFA last year could spark a marketing bonanza inside the prominent sports game.
On Sept. 29, Electronic Arts will release EA Sports FC 24 — the first iteration of the company's wildly popular football title after EA parted ways with FIFA last year. Unshackled from its relationship with the governing body, EA now finds itself free to bring a wider and deeper range of advertisers inside the game.
"The name of the game has to change, but it comes with a lot of opportunities, the predominant opportunity being freedom of choice — removing some of those more restrictive limitations that FIFA rightly placed on us, as a partner," said David Jackson, vp of brand for EA Sports FC. "We no longer needed to prioritize what they call their OLPs, or official licensed partners, when it came to giving them visibility in-game. So we have a choice, now, to chart our own destiny in terms of those brands that we want to work with."
Electronic Arts and FIFA had been partners since 1993, in what was undeniably a lucrative arrangement for both parties. By 2021, EA paid FIFA $150 million annually to license the governing body's brand name; collectively, gamers have purchased FIFA titles hundreds of millions of times. Between April 2020 and March 2021 alone, EA generated $1.6 billion in revenue from sales of premium titles such as FIFA. The entire series has reportedly brought in over $20 billion for EA over the years.
Retail sales of premium games by developers such as EA remain strong. But as more game developers explore in-game ads as a way to diversify their revenue models, the limitations of EA's collaboration with FIFA have grown more visible. Sports games like FIFA are prime inventory for in-game advertising because they include ample in-game locations in which players are already accustomed to seeing ads, such as pitch-side ads in the in-game stadium — but in recent years, many interested advertisers found themselves rebuffed by EA due to the limitations of its partnership with FIFA.
"If you weren't a FIFA partner, you were extremely handcuffed, if not did not have the ability at all to activate within the FIFA franchise," said Chris Mann, svp of the agency Rev/XP. "So, everything that we've heard is that it will be much more brand-partner-friendly without the FIFA logo attached to it."
The impact of EA FC's decoupling from FIFA has already been visible via recent partnerships with brands such as Pepsi. Previously, FIFA's long standing relationship with Coca-Cola would have prevented the game from integrating Pepsi in many ways, although the beverage brand had previously gained a toehold inside the game through its sponsorships of other real-life football leagues.
"Indirectly, via some of our relationships with leagues like UEFA Champions League, which is a mode of what EA today calls FIFA, we would have some visibility," said Pepsi head of global sports and partnerships Adam Warner. "But with this partnership, that's going to be taken to a whole new level."
Moving forward, EA plans to take advantage of its newfound freedom not by simply replacing former partners with equivalent non-FIFA-associated brands, but rather by becoming more selective and targeted about the brands it works with, given its wider range of options.
"Swapping Coca-Cola for Pepsi wasn't an approach to trade one globally renowned soft drinks manufacturer for another — it was that we saw Pepsi's investments in football being more aligned with us," Jackson said. "Pepsi has a deep investment in UEFA; they make deep investments in club football, unlike Coca-Cola, which invests deeply in the national game, or the international game."
https://digiday.com/?p=516649
September 25, 2023 • 5 min read
As esports winter sets in, the companies that are best insulated from the cold are the ones that designed their balance sheets for a years-long march to profitability — not the massive and rapid returns promised by some esports companies during the industry's initial wave of growth.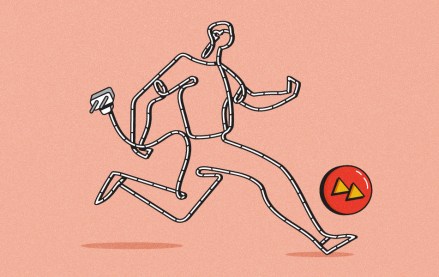 September 22, 2023 • 4 min read
Women's sports are having a moment. Brands, media companies and agencies are looking to get in on the action.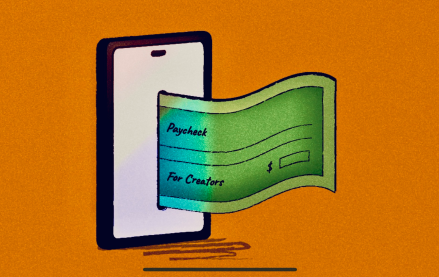 September 22, 2023 • 6 min read
The Hollywood strikes were supposed to be a game changer for many of them, but the situation hasn't quite lived up to the hype.