Why companies are developing new tools and metrics to measure gaming advertising
April 28, 2022 • 5 min read
•
•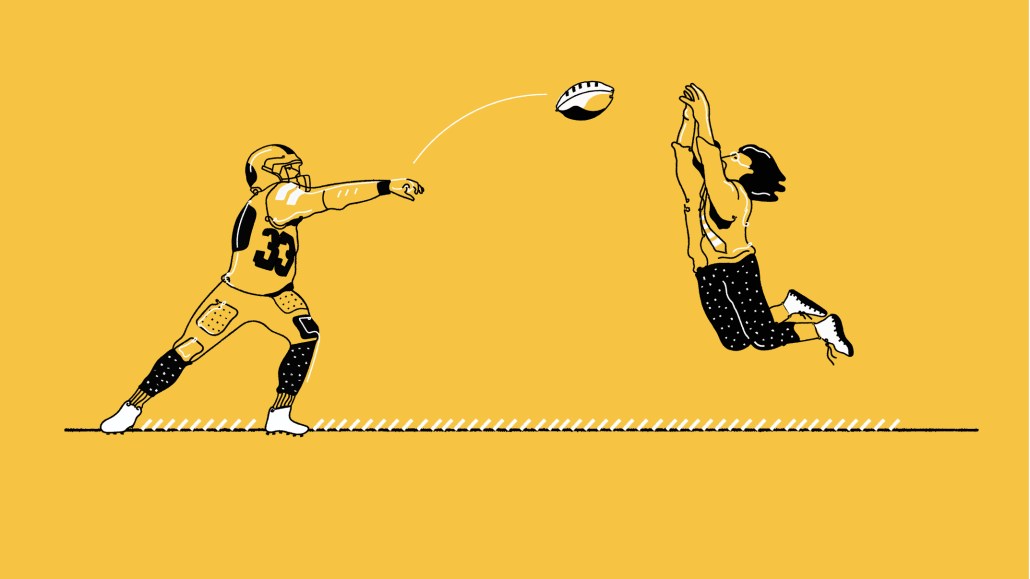 Ivy Liu
As gaming advertising takes center stage, companies across the industry are developing new measurement tools and metrics to increase brands' confidence in their efforts.
Brand interest in the space has steadily increased over the past year, sparking a buzz of activity at industry events such as IAB PlayFronts and Digiday's own Gaming Advertising Forum. Recently, both Microsoft and Sony have indicated plans to develop in-game advertisements for Xbox and PlayStation, their respective gaming platforms.
Despite this influx of activity, many marketers still believe it's too difficult — or at least not worth the trouble — to measure the performance of gaming ads, particularly those of the intrinsic in-game variety. "It's understandable why most big advertisers are a little bit hesitant about playing in this space," said Mike Sepso, CEO of the gaming and tech company Vindex. "They've been told they don't understand it, they're outdated, they don't get it — but they haven't been given any tools to better understand it".
While it can be difficult to navigate the current landscape of gaming advertising measurement, improvements are on the way. In February, the Interactive Advertising Bureau assembled a task force of industry stakeholders to develop new measurement standards for the viewability of in-game ads and help brands become more comfortable operating in the space. The new standards are already in the drafting phase and will likely be finalized for public use and MRC certification in June.
But brands are interested in ramping up their gaming advertising activity now — not in a few months. In response, companies in the space have already developed new tools and best practices for the measurement of gaming advertising. "We believe measurement is a critical part of activating in gaming to ensure that every dollar is working to drive equity or sales," said Rob Master, vp of media and marketing for North America at Unilever. "We recognize that measurement in the space is a work in progress, but as gaming continues to scale, we need to see the implementation of rigorous third-party measurement."
In March, in-game advertising firm Anzu announced a collaboration with Oracle Moat to provide viewability measurement for in-game ads across its inventory, describing it as "first-to-market." To measure the viewability of its in-game ads, which often take the form of billboards or signs within game environments, Anzu uses games' built-in ray casting features, sending out waves of rays from the player's point-of-view to determine how long ads remain in sight, the percentage of the ads viewable and other important metrics. "Almost every game has a physics library, and this physics library includes ray tracing," said Anzu chief product officer Ben Fenster.
The announcement turned some heads when Anzu CEO Itamar Benedy told The Drum that the company's measurement offerings followed "existing IAB and MRC standards," as the current standards were authored in 2009 and explicitly deprecated in a memo the MRC released last year. Fenster defended the claim by pointing out that Anzu has been heavily involved in the IAB's task force from the start, meaning its current measurement is based on the upcoming standards, not the current ones. "The differences [between the upcoming IAB standards and Anzu's standards] almost do not exist," Fenster said. "In reality, what we do now is even harsher, and when the new standards come out, they will actually be a bit more linear in specific places."
Since it's impossible for viewability measurement to be MRC-certified until the release of the new standards, some companies are focusing their energies on developing new metrics to strengthen brands' confidence in their in-game advertisements. In-game advertising company Frameplay has rolled out a proprietary metric it calls "Time-in-View," which measures the length of time an ad impression is viewable during gameplay. Through independent studies with eye tracking companies Lumen Research and Eye Square, Frameplay found that its Time-in-View metric correlated well with players' interest and attention. Frameplay's measurement also takes advantage of built-in game engine mechanics to glean its viewability data.
"The interplay between those game mechanics and our SDK [software development kit] allows us to uniquely understand the position of the ad placement at any given time while the game is being actively played," said Frameplay chief strategy and operations officer Cary Tilds. "Because people move around in a game, the placement moves, and so you need to have the interplay between the SDK and that ad placement in order to understand the actual position of the ad."
Frameplay is also involved in the IAB and MRC's efforts to develop new viewability standards for in-game ads, which it hopes to support, not supplant, with the Time-in-View metric. "We're contributing to that process; we're still very much in it," Tilds said. "You'll have to ask them whether or not they're going to push the boundaries on the time calculation — but you can't have the time calculation unless you actually do the viewability part."
The IAB is not solely focused on measurement in in-game advertising. Though PlayFronts was dominated by conversations about the in-game space, other prominent forms of gaming advertising would also benefit from refurbished measurement practices — specifically advertising around esports, which was slated to top $1 billion this year, according to a 2020 study by marketing intelligence company WARC.
To address this need, Vindex is collaborating with the IAB to launch the Vindex Intelligence Platform (VIP), which leverages the esports infrastructure firm's access to major esports ecosystems and data collection capabilities to accurately determine the value and performance of ads throughout the gaming and esports industries. That said, the platform, which Sepso anticipates will be available to advertisers and publishers as a subscription service, is focused on the entertainment product of gaming — not in-game ads. But Sepso hopes that by increasing the transparency of gaming advertising performance measurement, the VIP will keep advertisers coming back as the role of gaming advertising continues to evolve.
"If I'm a studio head, why should I care about esports? Or why do I care about how many people are streaming my game?" Sepso said. "Well, we're pretty sure that we can show you that all of these things equate back to player engagement, and therefore revenue. And if you do it the right way, your players are going to be really excited about it — it's all part of the game experience."
https://digiday.com/?p=446525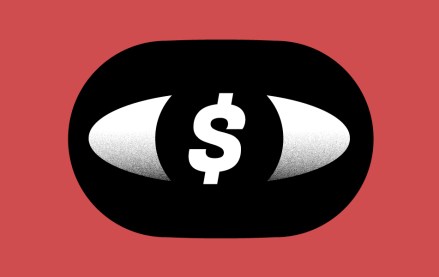 December 5, 2023 • 3 min read
The latest edition of the ANA's programmatic transparency report claims $22 billion can be saved by drastically cutting the ad tech bloat.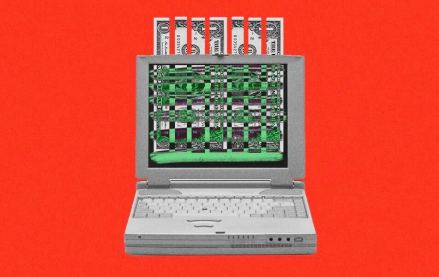 December 5, 2023 • 5 min read
Agency clients still see programmatic as an important part of their marketing budgets. But, overall, the uncertainty around programmatic could be causing them to lose confidence in online display ads as a marketing channel, and, as a result, agency clients are investing less in online display.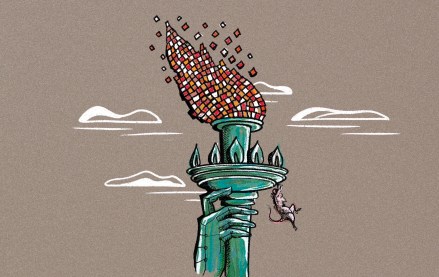 December 5, 2023 • 3 min read
There's a global AI race and different regulations in different countries might be slowing down – or speeding up – innovation. Here is a breakout of how regulations are being shaped on both sides of the Atlantic.