Why Barbie fever may inspire the future of marketing movies
July 26, 2023 • 3 min read
•
•
The global sensation of Barbie — and its myriad licensing partnerships that have garnered their own acclaim — is unlikely to be replicated by other entertainment marketing anytime soon.
The film, which was directed by Greta Gerwig and stars Margot Robbie, has raked in over $350 million globally since its release last July 21st. Its seemingly ubiquitous marketing captured lightning in a bottle for the Mattel brand, according to agency execs, who see it as a case study rather than something to copy outright.
"Smart marketers will see through the hyperbole of the moment and know, intrinsically, that this promotional campaign is one-of-a-kind," said Travis McMichael, head of strategy, Wheelhouse Labs "Very few brands carry legacy IPs with depth and breadth similar to Barbie; most lack the opportunity to be as broad with their partnership strategy as Mattel."
The history as well as the broad appeal of Barbie created a unique opportunity for marketers across various brands targeting a wide range of consumers to take advantage of the cultural stardom of Barbie, according to agency execs, who added that Barbie's deep ties to pop culture aren't universal. While a number of brands have worked with Hollywood to create entertainment properties based on their intellectual property with films like Flamin' Hot Cheetos and Tetris, among others, also released this year, those offerings don't have the same cache as Barbie.
More than 100 brands participated in branded stunts ahead of the film's release, per reporting by Digiday's sister publication Modern Retail. Creating that kind of buzz and interest from various brands is probably an anomaly, explained Jennifer Cowan, vp of entertainment at The Marketing Arm. She added that brands will likely be inspired by Barbie's success but it's unclear if or when the next Barbie moment will happen with another film.
Even as marketers are unlikely to simply copy the Barbie marketing playbook, marketers will think more about how they can show up in different ways throughout culture, explained brand strategist Moshe Isaacian, whose Twitter thread showcasing the Barbie partnerships went viral in late June. "[Marketers are] going to think about having more fun, get more creative with their dollars," said Isaacian. "The biggest lesson for marketers is looking at who they decided to partner with and how they decided to make the brand as exciting and relevant in different parts of culture."
The marketing machine behind Barbie reportedly spent close to $150 million to promote the movie. There's no set rate for movie marketing budgets, according to Cowan, who added that it all depends on the type of movie as well as its appeal and that Barbie is a "four quadrant film."
"There are no standards," said Cowan, when asked about movie marketing budgets. "Someone is going to spend $100 million and someone's going to spend $5 million. Someone's going to lean on partners and someone's going to lean on SXSW. Someone's going to lean on ComicCon. It depends on the product, the film, the story, the creators, the studio heads. What's the average cost? There isn't one."
It's unclear what the immediate impact will be for entertainment marketing, especially considering the ongoing strikes as actors and writers continue to wait for the AMPTP to return to the bargaining table and find their way to a fair deal.
"Barbie proves that Hollywood can still make a masterful film and a lot of money," said Jared Scott, partner and chief marketing and operations officer of creative shop The Revival House. "I think one lingering effect of this film may be a desire to return to the old way of filmmaking. Get people excited about it, show it only in theaters, tell a good story, and people will come. Oh, and spend a ton of money convincing people they want to see it. So yes, it may shift some budgets back up."
https://digiday.com/?p=512373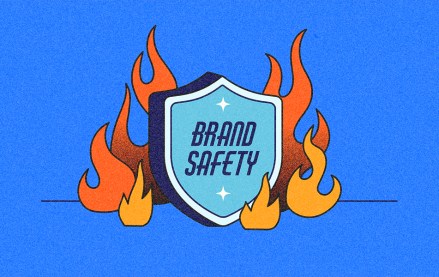 November 28, 2023 • 6 min read
"Major brands' search ads can appear on piracy, pornographic and sanctioned websites," research claims.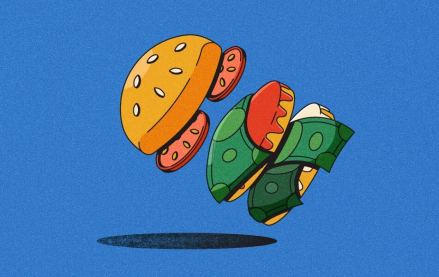 November 28, 2023 • 6 min read
As more influencers look to get into food content creation, brand opportunities are following.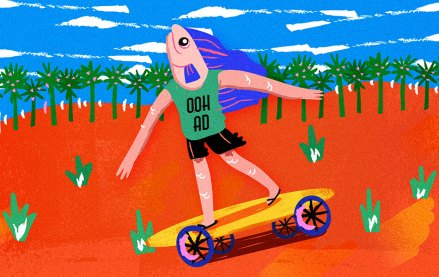 November 28, 2023 • 7 min read
As major marketers like Maybelline experiment with faux OOH, more marketers are open to the idea.