Why a DTC jewelry brand is doing 'everything we can to not be heavily reliant on paid' social media ads
July 8, 2022 • 4 min read
•
•
While paid social media advertising has been the crown jewel in many marketing budgets, jewelry company Ring Concierge is bullish on an organic strategy.
And as advertising on social media becomes increasingly expensive and weighed down by data privacy regulations, the direct-to-consumer brand says it'll remain bullish on Instagram Stories and Reels to build brand awareness and boost sales.
"Because of all the iOS changes and privacy, a lot of companies can't afford to compete in the paid space the way they used to," said Ring Concierge founder and CEO Nicole Wegman. "I don't think there's going to be much of a choice but to lean in on the organic aspects of the social media platforms."
Since this time last year, Apple has allowed users to choose whether they want to be tracked across apps, resulting in a shrunken data pool for advertisers. Smaller brands like Ring Concierge have navigated the changes by spending more time developing organic strategies and building a more authentic rapport with followers and shoppers.
The startup is doing "everything we can to not be heavily reliant on paid because we just don't feel like we can control it the way we can control organic," Wegman said. The brand uses shopper feedback via Instagram polls, questions and comments to influence not just products, but also its paid targeting strategy.
Ring Concierge's total marketing budget is earmarked at 6% of revenue this year — the same percentage as last year, Wegman said. However, the company's revenue has doubled year-over-year, meaning the marketing budget has doubled as well. (Wegman declined to outline specific details.)The nine-year-old, New York City-based company says at least 70% of its current revenue comes from organic posts on Instagram, including Reels and Stories, which link to products, via Instagram shopping.
In 2021, the jewelry retailer spent $14,600 on media, according to Kantar. Those numbers do not reflect social media as Kantar does not track those figures. So far this year, Ring Concierge has spent $267,200 on Facebook and Instagram, according to Pathmatics. That figure was $366,600 in 2021, significantly up from the previous year in which the brand spent $135,900 on Facebook and Instagram.
That's not to say there isn't a paid strategy, it's just not the dominant strategy, Wegman said. At the moment, Ring Concierge has a daily posting schedule to stay in front of its more than 500,000 followers. For the most part, everything is produced in-house, according to Wegman. However, the jewelry brand does work with influencers, opting to gift products in exchange for promotion as opposed to explicitly paid agreements with said influencers, she said. It's unclear how much influencers are gifted as the retailer did not respond to a request for details in time.
The organic strategy cuts out steep customer acquisition costs that often come with paid social ads. Plus, data gleaned from the strategy can inform retargeting and retention capabilities when it does use paid ads, said Tory Bergmann, Ring Concierge's marketing and social media manager.
Consider it a workaround for the data lost to iOS 14, said Brandon Biancalani, head of paid advertising at social agency Modifly. "If they have a great organic strategy, why not lead into a conversion strategy with all of that data," he said. "From a paid perspective, it's a super-smart play to get good organic strategies going because that'll only benefit paid right now."
For now at least, Wegman is seemingly on the right track as Instagram and its parent company Meta look to compete with TikTok, according to Noah Mallin, chief of brand strategy for IMGN.
What was once a pay-to-play algorithm, Mallin said, has shifted, opening up the organic space as TikTok competitor Reels hopes to gain traction.
"Right now, brands have this window where they can organically post Reels, and if it's decent, it'll do pretty well," Mallin said. The window could be shortlived if Instagram regains its competitive edge, at which point advertisers will need to diversify efforts.
Aside from Instagram, Ring Concierge's media strategy leverages earned media, in-person activations, Pinterest and eventually TikTok, Wegman said. The brand is dabbling with the ByteDance-owned app after it launched an account in 2019. A strategy, however, is still in the works.
"It's really a matter of just trying to touch as many platforms as possible," said Wegman. "I don't think, at least in the foreseeable future, any of those things or even will even become close to the impact that Instagram has on our business."
https://digiday.com/?p=454691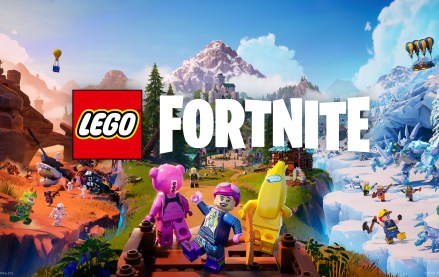 December 7, 2023 • 4 min read
The game worlds of "Lego Fortnite" are 20 times the size of the digital environment of "Fortnite: Battle Royale" — and they're built completely out of virtual Lego bricks, making the entire experience a showcase of the Lego brand.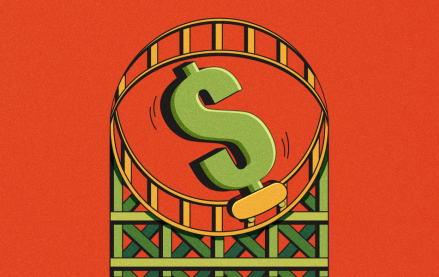 December 7, 2023 • 5 min read
In this week's Digiday+ Research Briefing, we examine the challenges facing programmatic advertising, how publishers, brands and retailers are giving up on X, and how publishers and brands are rapidly increasing their use of AI, as seen in recent data from Digiday+ Research.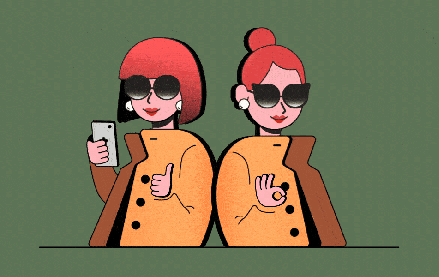 December 7, 2023 • 4 min read
The creator economy is on its way to becoming more like the programmatic market than many advertisers realize.