Why a CBD brand is experimenting with OOH advertising to counter e-commerce buzzkills
May 20, 2022 • 4 min read
•
•
Ivy Liu
With more people venturing back outside after Covid-19 lockdown, Sunday Scaries is rolling out its first out-of-home campaign in hopes to capture their attention.
The California-based CBD brand is one of many spending more ad dollars in the OOH space, which grew nearly 17% last year compared to 2020, accounting for $7.1 billion, according to the Out of Home Advertising Association of America (OAAA).
Earlier this month, the California-based CBD brand launched an eight-week static billboard campaign with 12 placements across the San Diego area targeting anxiety-stricken millennial professionals. It's the first time the five-year-old brand has made a play in the OOH space in hopes to boost brand awareness and acquire a slew of new customers, according to Beau Schmitt, co-founder and chief growth officer at Sunday Scaries.
"Now that things are opening up and everything almost is completely back to how it was prior to Covid, the out-of-home metrics look solid again for the amount of impressions and effective CPMs that we're paying," Schmitt said. He did not provide further details on those costs.
By Q2 of this year, Schmitt said Sunday Scaries was investing about 20% of its media budget toward out-of-home efforts, carving out a piece of budget that hadn't existed before. The remainder of those ad dollars are split up between media channels like connected television, and influencer and affiliate marketing. He again declined to provide an exact figure.
Last year, Sunday Scaries spent more than $155,000 on media, significantly up from the nearly $70,000 spent in 2020, according to Kantar. Those figures do not include social media spend as Kantar does not track those numbers.
"As far as how the mix is shifting, we're basically investing in higher top of funnel brand awareness," Schmitt said.
It's too early to tell what the impact of the campaign has been. Schmitt says the team hopes OOH will serve as a customer acquisition tool through measurements like boosted sales within geographic locations in and around the billboard locations.
CBD brands have long since faced an uphill battle in the digital advertising world, coming up against murky marketing regulations even after the 2018 Farm Bill, which legalized hemp. Sagely Naturals turned to digital video advertising. Meanwhile, Nugg Club found its workaround by way of influencers.
"Facebook [and] Instagram, they have policies, but they're really restrictive, almost counterintuitive to normal marketing. Snapchat, especially," Schmitt said. "The traditional channels of e-comm are difficult and full of friction."
As Digiday previously reported, Facebook's policy states that ads promoting the sale or use of recreational drugs are prohibited. There are similar policies at Twitter and Google-owned YouTube, which impact CBD brands.
For now, out of home serves as a workaround for Sunday Scaries, although the brand has faced some hurdles in an attempt to expand beyond static billboards. The CBD brand has pushed to advertise via Clear Channel Outdoor outdoor advertising agency on the San Diego trolly and near the airport, but faced pushback from city officials and policies that outline marijuana restrictions, per Schmitt.
Still, billboards serve as a massive brand awareness channel, making it worth the investment to the Sunday Scaries team, he added.
As the pandemic slows down and people return to normal activities, OOH ad spend has surged, getting a second look from startup brands like Andie swimwear, JUDY emergency kits, dining app Seated and virtual healthcare app K Health. All have launched OOH campaigns in cities like New York, Los Angeles, Atlanta, Dallas and Orlando, Fla., over the last year.
At R/GA ad agency, client investment in OOH has climbed to 30% or more of the media mix versus less than 3% in 2020, according to Ellie Bamford, R/GA's svp global head of media and connections. "Cities have reopened, and brands want to ensure they are seen in front of their target audience as people are actively out and about," Bamford said in an email.
In fact, the OAAA 2021 Facts and Figures report notes that ad spend in the US grew to $7.1 billion last year, up from $6.1 billion in 2020, the lowest it had been since 2010. Billboards took up 77% of that spend, according to the OAAA.
"When you walk down the street or waiting for the subway or the train, and the billboard is there you've got a captive audience," Sara Moorthy, managing partner and co-founder at Leavened, a media insights and analytics firm. "There is value in that."
And while technology advancements in digital out of home have allowed for better measurement, Moorthy notes offline advertisements still can help a brand stand out from the crowded digital marketplace.
"There's a resurgence in out of home because of that wear out of digital. Those 'digital banners,' which are [online] billboards in essence, don't have effectiveness," she said. "People can tune them out."
As Sunday Scaries continues to double down on its brand awareness efforts, Schmitt says the team will consider expanding OOH to larger markets.
"The ultimate goal is to see a notable lift that we can say, with some greater confidence, the out-of-home campaign had an impact on sales and let's continue to grow that," he said.
https://digiday.com/?p=448681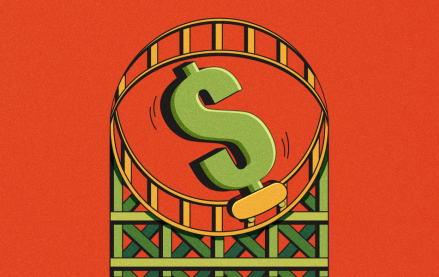 December 7, 2023 • 5 min read
In this week's Digiday+ Research Briefing, we examine the challenges facing programmatic advertising, how publishers, brands and retailers are giving up on X, and how publishers and brands are rapidly increasing their use of AI, as seen in recent data from Digiday+ Research.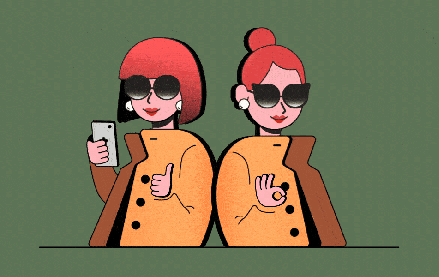 December 7, 2023 • 4 min read
The creator economy is on its way to becoming more like the programmatic market than many advertisers realize.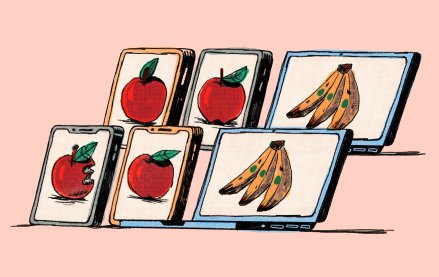 December 7, 2023 • 3 min read
Marketers for major CPG brands in particular have been managing a trickier relationship with those retailers.