'Where there's growth, there's an influx of capital': Dealmakers test shifting media norms in gaming
November 3, 2021 • 7 min read
•
•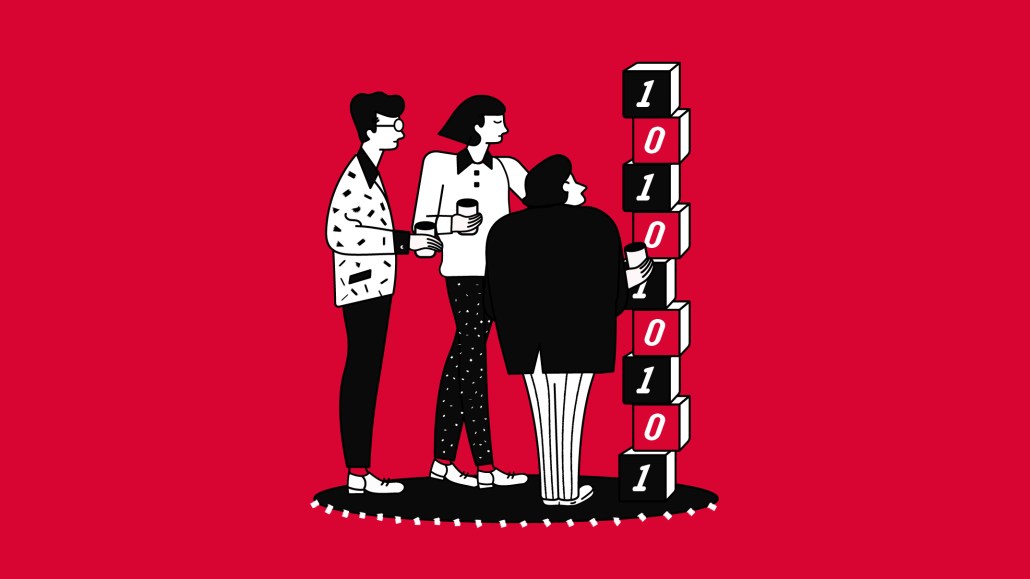 Ivy Liu
As a loyal reader, your feedback is vital to Digiday as we continue to evolve our products and coverage. Let us know your thoughts with this quick survey and ​​you'll be entered to win one of five $25 Amazon gift cards.
The dealmaking windfall the pandemic unleashed on gaming companies just keeps piling up as the global economy sputters its way to a recovery — and industry insiders are pointing to signs that it's far from over.
With two months still to go for the year, the dollar volume for deals announced or closed is already more than twice the dollar volume for the full year of 2020 with $71 billion in disclosed deal value across 844 transactions, according to investment banking firm Drake Star Partners. For investors and dealmakers, gaming and esports has never been hotter. Here are a few highlights:
There's been a spate of high-profile IPOs, listings and SPACs with Roblox, AppLovin, Playstudios and Cherry Group to name a few.
Not to mention investors flush with cash and looking to put their money to work in all manner of businesses across the gaming sphere, from fantasy football game ​​Sorare, which raised $680 million at a $4.3 billion valuation earlier this year to venture capital firm Galaxy Interactive raising a whopping $325 million fund to invest in games and related technology.
Even M&A activity across the sector has been on a blistering run, from ByteDance's acquisition of VR headset manufacturer Pico Interactive for $2.2 billion to Netflix's purchase of its first game studio Oxenfree.
"When investors look at the multiples of the valuations behind these companies alongside the revenue they see the potential for large, top tier media conglomerates," said Christian Facey, CEO of AudioMob, a company that helps game developers earn revenue from audio ads. "We're just at the beginning of this investment cycle."
Indeed, dealmakers are on track to end the year with a flourish. In the last month alone there have been several deals of note, from esports organization FaZe Clan becoming a publicly listed company to Riot Games acquiring media tech firm Kanga Talent.
"There was a lot of investment in the ecosystem during the initial franchising cycle, and a lot of learning since," said Farzam Kamel, co-founder and president of esports organization Andbox. "Investors are no longer just making a macro bet on the industry at this point, they're identifying which business models are working and targeting the organizations figuring them out."
It's a story that feels as old as time but really it goes back to March 2020. When the pandemic took hold of much of the world it sent industries and consumer habits into a tizzy. And in doing so accelerated media trends that were already in play — the pervasiveness of gaming being one of them. More people played games and more people watched them doing it. Companies across the sector got bigger as a result and tried to cash in on the unprecedented attention. Dealmaking became a necessity.
"We have been looking at all the developments around esports for the last five years to find a place our business could play within it all given we've not had much experience, knowledge or the network," said Danny Menken, group chief business development officer at Eleven Sports, the sports media business owned by investment firm Aser Ventures.
This search led to a joint venture with the esports organization Ninjas in Pyjamas. Shinobi Sports, which launched last month, offering all manner of services from production to media management, to football clubs and leagues looking to make money from esports. More often than not those opportunities will focus on "digital itemisation" — areas like in-game items and non-fungible tokens — which are high-margin businesses if done right, said Hicham Chahine, the CEO of Ninjas in Pyjamas and co-founder of Shinobi Sports. In other words, Aser Ventures is using the joint venture to try and steal a march on what is unfettered ground in sports. "You can't look away from those revenues despite how well the traditional elements of the sports commercial model hold up," said Chahine.
For other companies, cutting deals is about something more existential. It's about endurance. Growth is good but many companies are still trying to figure out what areas they should grow into. So they acquire other companies they think could help them build those pathways to profitability. Super League's acquisition strategy to date bares this out. It started out as a platform used to organize esports tournaments but now has its hands in pretty much every fact of the industry, from brand consulting to ad tech. Yes, companies like Super League are pursuing M&A to expand, but also because they don't quite know what their structure or business will look like in five to 10 years and need to constantly bring in fresh ideas and talent to keep things from stagnating.
"We're aware of several companies in and around gaming that are set to go public either this quarter or next," said Michael Metzger, an investment banker at Drake Star Partners. "A lot of the SPACs we've seen recently have been very much focused on real metrics and the profitability of those companies. To a larger extent those companies were valued on EBITDA. Many of those companies were highly profitable."
That's all the more impressive considering all the reasons not to make a deal. The global economy is shaky, the pandemic persists and esports business models are fast-growing but fragile in the main. And yet companies seem prepared to swagger through the uncertainty.
Take FaZe Clan, for example. The business of going public traditionally depends on a belief that things are, if not entirely peachy, at least predictably tame. But the reality is that tame is about as far as you can get from describing the market right now. For all the rhetoric from esports bosses of fandoms, cryptocurrencies and D2C revenues, there's still a lot of uncertainty ahead. Not only are they running relatively unproven businesses outside of the esports bubble, gaming more broadly is going through profound change, whether it's the growing influence of the tech giants or the boom and bust of the creator economy. Turning uncertainty into opportunity is never easy. Nevertheless, FaZe CEO Lee Trink isn't letting it all undermine his own plan. Unsurprisingly, that plan involves more dealmaking.
"M&A in general is going to be something that's going to be really key for us," said Trink. "In our pipe presentation, we kind of lay out our strategy, the capital that we're going to invest in M&A. There are a lot of exciting things for us to build towards."
He declined to share exactly what he and his team are building toward. But it's not hard to anticipate that at least some of those investments will try to tackle one of the more pressing challenges for CEOs across the sector: reconciling the discrepancy between attention and revenue. In fact, it was a recurring theme of the pitch Admix's bosses used to drum up $25 million in investment during its series B funding round.
"Media dollars follow the eyeballs but in gaming that isn't necessarily true — yet," said Samuel Huber, CEO and co-founder at Admix. "There are two billion people playing games everyday, which roughly means the same amount of time people spend on social media as they do gaming. And yet the amount of money advertisers invest in games is two percent of what's invested in social media. That's the opportunity."
Call it strategic opportunism. And it's motivated by several underlying factors.
Firstly, there's an abundance of capital. Private equity firms are sitting on mountains of cash, central banks are dumping money into the economy and it's cheaper than usual to borrow money. In sum, this abundance of cash created an overheated investment market. Of all the places to put that cash, gaming (in media at least) is one with potentially more upside than most — and it's not hard to see why. As a medium, it's taking up more attention as the time people spend watching TV is increasingly redistributed. The more this happens the more people will spend their time in games doing non-gaming activities — an experience best summed up by the buzzword of the moment, the metaverse. Pursuit of this concept is driving some of the more long-term investment bets in gaming.
"The pace of growth in metaverse platforms relative to the rest of the gaming industry is increasing and where there's growth, there will always be an influx of capital," said Matt Edelman, chief commercial officer at Super League Gaming, which recently acquired metaverse ad platform Bloxbiz. "So it's only natural for the business to look at Roblox as an opportunity for M&A and the deal for Bloxbiz backs that up."
Still, there's a note of caution to be considered through all the excitement.
Investors must take stock of how potential targets are positioning themselves for the future or risk being caught out when the current economic tune changes. There's only so much money advertisers will push to companies and individuals outside the top platforms, publishers and influencers. So the ones that do come out on top — and therefore are most attractive to investors — will be those that have a clearer idea of gaming at a cultural tipping point and the unprecedented content leverage that ubiquity affords them.
https://digiday.com/?p=430815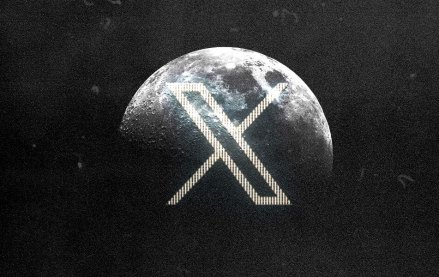 November 30, 2023 • 4 min read
In the packed DealBook conference in New York yesterday, owner Elon Musk bluntly told them to shove it.
November 30, 2023 • 2 min read
WorkTok, or CareerTok, is in full force. Combined, those hashtags on TikTok have over four billion views and it is benefiting Gen Z.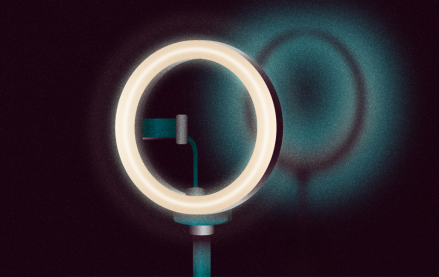 November 30, 2023 • 5 min read
In this week's Digiday+ Research Briefing, we examine how brands have been upping their TikTok investments this holiday season, how Lyft and the MSG Sphere are positioning themselves as ad opportunities beyond OOH, and how publishers are committing to building their events businesses in 2024, as seen in recent data from Digiday+ Research.