'We've trained our customers to be super rigid': Lessons from Capital One's chatbot, Eno
March 11, 2018 • 5 min read
•
•
Digiday is at SXSW giving you the latest industry news out of the festival at Austin, Texas. More from the series →
Banks aren't the only ones that need to unlearn their old ways of banking. Apparently customers do too, according to Capital One executives leading the development of its digital assistant Eno.
Even though customers have shown Eno 2,500 different ways to ask for a balance update — like "How much have I racked up on my balance?" Or "How much cheese do I have?" — many are still typing "balance" or "BAL," they said at SXSW this weekend.
"We've actually trained our customers to be super rigid and now they think they have to talk bankspeak," said Audra Koklys Plummer, the company's head of AI design.
That's one of the big learnings from Eno, which turned a year old Saturday, that its team has traced back to observations from its original chatbot: the fraud prevention alert system. When flagging potentially fraudulent activity, Capital One sends a text message asking customers to confirm the suspicious transaction was authorized, to which they might reply with a yes, no or "confirm." But 30 percent of the time, customers were texting replying with anything else, said Carla Saavedra Kochalski, director of conversational AI products.
"We saw there was a huge need to build something smarter and more conversational, not only for those types of experiences but to allow customer service through texting," she said.
People are still coming around to the opportunity though. For example, in the past year, the team had noticed a trend in customers texting Eno "NAP," according to Plummer.
"We were like 'What's going on? Are customers tired? Why is everybody texting NAP?' And we realized the letters N-A-P are next to the letters B-A-L. People were mistyping when they meant to type BAL for balance so Eno eventually recognized that and now whenever you type NAP you get your balance."
It's too early to read the distribution of customers on the very engaged-to-disengaged spectrum though, she said.
Today banking chatbots mostly just offer one more way for people to check balances— if their banking app supports TouchID they might as well just log in and look with a quick tap and quick glance — and maybe pay a bill. They have yet to prove any economic impact or new levels of customer satisfaction.
Much of the problem is that in most cases the technology isn't robust enough yet, according to one venture capitalist; but once it is, it could help remove the messiness of high-cost call centers and backend functions of "chronic customer service" at banks that exist to answer customer questions about basic things, make it harder to scale and lower profit margins, he said.
Another problem is designing character and humanity for a non-human system.
"It was immediately apparent this was a different kind of challenge," Greg Zoller, a software engineering director, said of the early days of the Eno project. "We couldn't approach it as a normal system. A lot of business systems have a defined set of inputs, of things that happen, and a defined set of outputs. Humans don't work that way."
Developing a backstory for Eno and deciding how it — Eno is gender-neutral — "views the world and itself" was critical for designing how it would show up in an experience and what language and words it uses, said Plummer, who was a digital film maker at various studios including Dreamworks, Lucasfilm and most recently Pixar Animation, before she joined Capital One. The team considers things Eno likes and doesn't like and its sense of humor (ask Eno for a rhyme or a dad joke).
"We're very transparent about Eno being a bot. We don't want people thinking they're communicating with a human being, but Eno wants to be very human-like," Plummer said. "It wants to connect with a human so it hungrily devours our books, our movies, our social media, it likes The Bachelor because it's totally fascinated with human behavior. This is the type of backstory we started building."
The team has also designs character flaws, for building empathy and understanding with customers, a visual representation and identity and developed character boundaries.
"There is a crazy amount of people out there that harass their chatbots or AI so it was important that Eno isn't passive in a response or sends back a generic fail message," Plummer said. Instead, it's designed to redirect the customer by saying something like, "Hey it's not cool to talk to me that way, let's stick to talking about your money," she added.
Plummer, a parent of three, said conversation patterns that had developed between her children and Amazon's Alexa — "They were barking commands and yelling at Alexa and then they would turn around and do the same thing to me," she said — helped her realize how important it is for companies to mind not just the product they put out, but how customers interact with it.
Apparently one of the top things people text Eno is "thank you," despite the transactional nature of chatbots. They also text jokes back to Eno, say "I love you" and make marriage proposals. Sometimes people go on unsolicited life rants, the team said. Every single input helps Capital One understand their customer better.
"My dream one day would be to continue that narrative thread I have about my money from device to device," Plummer said. "What I'm talking to Capital One about on Alexa, I'd like to be able to continue that conversation in Eno, or vice versa. Or on any channel, it's all about customer choice."
Capital One was the first bank to create an Alexa skill for its customers, in 2016, which was its first foray into conversational AI. In 2017 it was the first U.S. bank to launch an SMS-based chatbot. Other banks are partnering with startups like Kasisto and Personetics for similar offerings.
Plummer declined to say if or when Eno would be available on a voice channel, on Alexa or its own platform or otherwise. The bank is still learning about what its customers want in the first iteration, which initially was about giving customers easier access to their money, Kochalski said, and has now extended to making them feel safer and more secure in their online shopping experiences. As the bank's technology advances it plans to make Eno conversations so personalized and that it becomes a "money mentor" for customers.
"We put a lot of effort into careful character design because it allows us to bring humanity into our customer experience," Plummer said. "Being factually correct is important but connecting with people emotionally matters too."
https://digiday.com/?p=279217
November 30, 2023 • 2 min read
WorkTok, or CareerTok, is in full force. Combined, those hashtags on TikTok have over four billion views and it is benefiting Gen Z.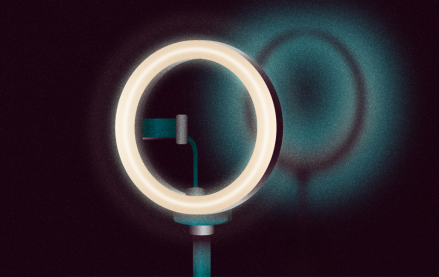 November 30, 2023 • 5 min read
In this week's Digiday+ Research Briefing, we examine how brands have been upping their TikTok investments this holiday season, how Lyft and the MSG Sphere are positioning themselves as ad opportunities beyond OOH, and how publishers are committing to building their events businesses in 2024, as seen in recent data from Digiday+ Research.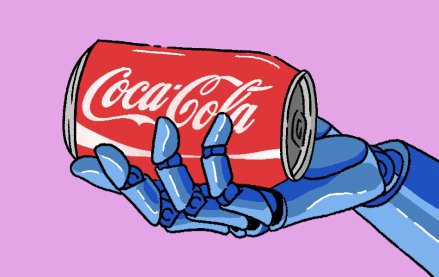 November 30, 2023 • 4 min read
The beverage behemoth believes that if it can offer an interactive, easy-to-use tool that appeals to consumers, particularly younger tech savvy consumers, it can help the brand retain relevance.