'We've taken more control': Heineken's media chief on building capabilities across all its businesses
April 2, 2019 • 4 min read
•
•
This article appears in the latest issue of Digiday magazine, a quarterly publication that is part of Digiday+. Members of Digiday+ get access to exclusive content, original research and member events throughout the year. Learn more here.
It's taken Heineken two years to get to a point where it feels confident enough to dictate terms to the middlemen in its supply chain. From resetting its agency structure to owning its tech stack, the business has put those online media platforms and ad tech vendors on notice in 2019: Deliver better measurement and creativity or lose revenue as middlemen in the advertising ecosystem.
"Previously, we've relied on our agencies to do more than what is in our best interests," says Ron Amram, global media lead at Heineken. "That's not to say we don't need agencies; we still do, but we've taken more control of those relationships, which means having real-time access to our Facebook buys and getting access to Moat or other campaign data, for example."
If the last two years were about building a digital capability across Heineken's marketing teams, the next 12 months are about putting that knowledge to use across all the businesses that handle its budget, says Amran, who outlined his priorities for 2019.
Are you happy with the level of transparency you get?
It's improved quite dramatically, but we're not there yet. We're still seeing dramatic shifts in the levels of quality throughout the opaque marketplace. We have to put more energy into the programmatic world, which involves investing in real-time tracking and real-time optimization. Just because we like a vendor doesn't mean that vendor stays good — that's the problem.
What should advertisers do to put more pressure on the industry?
Advertisers need to push toward sourcing the information from vendors that allows them to make better decisions. We have the right to ask for it even though it seems hard to get. There should be an expectation when it comes to both verification and targeting data.
How accommodating have Facebook and Google been?
I don't think the platforms have been very accommodating, as the issue of duplicated reach is something that can be solved relatively quickly, but those businesses won't allow it. Whether it's a data-management platform or other tools, the technologies exist to help address the problems of reach, and yet the platforms have said we can't use them. We have to balance those frustrations with the need to keep those platforms close even though those businesses keep measurements fuzzy and blurry.
Has that made you reluctant to spend?
The reality is that that stance has gone back and forth. There have been bumps in the road in our relationships with both Facebook and Google, but they are important platforms for us and we've seen progress over the last year. Facebook has been strong from a creative perspective, and they've helped us to really understand mobile advertising. As an alcohol company, our relationship with Google has been different as they've always kept us at arm's length. There's a list of products that other advertisers can use that we can't. That's been hard for us, but we've made progress with Google, specifically when it comes to brand safety and the use of its programmatic stack. We're building a relationship with Google that's tied to our transparency agenda and our focus on third-party verification.
Does that mean having a shorter supply chain?
We see our supply chain as multilegged stool. There's Facebook, Google and YouTube, but we also have good relationships with Adobe's DSP. We're looking at how we build more private marketplace deals as part of a wider effort to lock in more of the inventory that we prefer. It means focusing not just on the cost of our programmatic media but also looking at the quality of it. That's been our focus for less than a year now. Most people walk into programmatic and the primary KPI is cost, which can't be the case because that's what leads to the lack of transparency. We're starting to see other KPIs, whether that's viewability or using technologies like Grapeshot that allow you to see the content you're advertising on, that give us a better barometer of quality that we can compare to the cost.
How has the way you buy third-party data from middlemen changed in the wake of the General Data Protection Regulation?
Our focus is on pivoting toward the data that we're legally allowed to use. For a company that doesn't have a lot of first-party data we've put an increase on it. In some countries, either there's no third-party data market or it's starting to dry up. It's still very usable and accessible in the U.S., but even that may change in the face of GDPR-like legislation. It is clear that we need to own our own data set, and that has to be accurate and usable. We've moved toward becoming more of a data company. We've not gotten to a place where that data is big enough to have an impact on our programmatic spend. It's an ambition.
https://digiday.com/?p=328436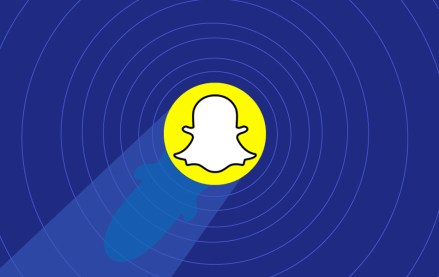 September 29, 2023 • 3 min read
•
•
"We are not diminishing the importance of AR," he said. "In fact, we are strategically reallocating resources to strengthen our endeavors in AR advertising and to elevate the fundamental AR experiences provided to Snapchat users."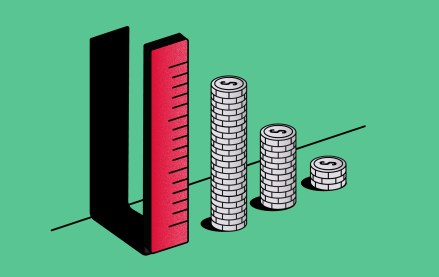 September 29, 2023 • 4 min read
•
•
In Q4 of this year, Activision Blizzard Media is launching in beta a new measurement tool dubbed the Attention Measurement Scorecard. The goal: to raise brands' and marketers' confidence in in-game advertising.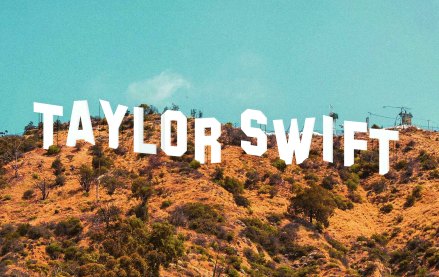 September 29, 2023 • 4 min read
•
•
The concert film will likely help build on cinema advertising's momentum after Barbenheimer.