'We've stopped being so strict about brand positioning': Burger King CMO Fernando Machado on marketing during coronavirus
April 13, 2020 • 7 min read
•
•
As marketers retool their campaigns and media plans to respond to the coronavirus pandemic, many have simply pressed pause rather than pushed out new work. That's not the case for Burger King. The chain has released digital ads as well as new TV spots to respond to changing customer behavior. Digiday caught up with Fernando Machado, the global chief marketing officer at Burger King, to hear how the chain has been able to do so and what other marketers should be doing now.
How has Burger King responded to the new reality?
The first thing we did was to find ways to help in whatever way we can. Not with ads but with doing things. We've been making donations to hospitals to health care workers, offering free food for volunteers and first responders. We have a wide range of examples of our brands [Burger King, Tim Horton's and Popeye's] jumping in to help people. So, step one for us was really taking action.
What about advertising?
We had to quickly adapt our entire plan. Our original plan was business as usual with advertising promotions and limited-time offers. When we saw the lockdown coming and the behavior of people changing in our category, we knew we had to pivot to this new scenario. We created new assets within 72 to 96 hours. All of our partner agencies mobilized themselves and we created assets which show to people the different procedures we're using to reassure them they can come to Burger King, Popeyes or Tim Horton's and they'll be safe. 
The work you released last week for Burger King touts delivery. Is that something you wanted to make sure to address?
We've advertised the drive-through [more] because we knew that channel would become the go-to channel for people to buy products. We also increased our investment in delivery because we knew as people were staying at home more delivery would increase. We put some investment behind mobile delivery and payment as a way to pay that's contactless. 
Burger King is a global brand. How does that impact marketing?
The markets are in different stages. You have China, which was in total lockdown, coming out of that now. You have many countries in Europe, like France, on total lockdown, which means our restaurants are totally closed. Then you have the U.S., where takeout is an option so delivery along with drive-through is one of the key channels for us. So we created more assets around that. We have to be creative around how we create assets. We did some that were made up of user generated content because we don't want our agency partners or production companies to be unsafe. We have also leveraged stock footage. 
How did the new campaign come together?
For "Stay Home of the Whopper," we had actually filmed three or four months ago for a different purpose. We had it on our back burner. We were thinking of using it for the Fourth of July or for President's Day. But when the situation hit us FCB New York was very resourceful and they said, "Guys, what if we use this film and change the ending for this specific purpose?" [The new work] tied back to our strategy [now], which is to focus on delivery and ordering through the app. Then we adjusted the film and launched it.
In the coming weeks and months, I think you're going to see many brands be resourceful and creative with how they use assets, use stock footage, stop motion, leveraging social media influencers and UGC.
How has the media strategy changed?
The media strategy really varies by the country that you're in because the countries are in very different stages of the pandemic. In France, it doesn't make sense to have TV. The restaurants are closed. So they are doing a lot of digital to keep engagement level high because people are really big fans of the brand in France. In the U.S., it still makes sense for us to be on TV because our restaurants are still open [for drive through and delivery]. So then, we just adjust the message. In China, we're coming back from being closed so the media mix needs to adjust a bit depending on which stage of the pandemic of you're in and the situation in each specific market. 
On television, Burger King often advertises around big sporting events. Where's that investment going now?
We do invest a lot on TV in certain sports. We need to find a different approach in terms of media to achieve the reach and frequency we're looking for. We're working on sorting that out. It's going to be redeployed and renegotiated. We have targets in terms of reach and frequency in terms of TV and digital. Things are changing. But overall we continue to advertise. When you turn the TV on your will see Burger King and Popeye's in the U.S. The ads keep running but they're adjusting to the new reality.
Overall, would you say the amount you're spending has stayed the same?
Our marketing investment is proportional to sales. So the moment I have a market where all the restaurants are closed or the moment I have a market like the U.S. where in-restaurant dining is closed, that definitely affects sales a bit. Overall, in a given year, we will probably end up spending a bit less total. But it's still too early to say.
What has the impact been on the business so far?
I can't comment on sales yet. We haven't made the first-quarter results public. Globally, it's going to affect the restaurant business negatively because in many markets businesses are closed. It's definitely not going to help the industry as a whole.
Some companies are asking agencies to extend payment terms. Are you?
We haven't discussed payment terms with agencies yet. We've been very focused on helping our franchisees in terms of liquidity and their cash flow; on keeping the people who work in our restaurants and offices as well as the guests safe; and on adjusting our plans so that we can leverage and push sales as much as we can through the right channels. I'm sure there will be a time where people here are focusing on how we can optimize the budget as much as we can but as far as I know we haven't discussed payment terms or agency fees.
Many marketers are putting coronavirus content on blocklists. Are you?
When I turn my TV on, if I watch for more than thirty minutes someone will talk about COVID-19. Instead of relying on a block list, I would personally rather have us focus on making sure that whatever we put forward takes into consideration the context and that's exactly what we did. Of course, we monitor and if there's something we don't like we may [change]. But I can't think of an example in the recent past of when that's happened. We're more relaxed about that because of the content we're putting forward.
What should brands be doing in this moment?
Brands should be trying to help communities by doing things — real concrete things that are going to help. They should be helping and doing so in ways that aren't opportunistic or exploitative. For us, we've stopped being so strict about whether or not something makes sense for our brand positioning. We did what we thought would be helpful to people. In the case of Burger King, we gave away free kids meals. Why? Because we know that many peoples' kids eat at school. Without kids in school, we know many parents struggle to put something together. We have provided roughly a million meals in the U.S.
https://digiday.com/?p=363957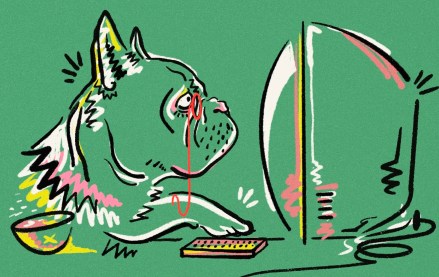 October 2, 2023 • 7 min read
•
•
When it comes to agencies, both of Meta's older sibling social media platforms may be past their primes.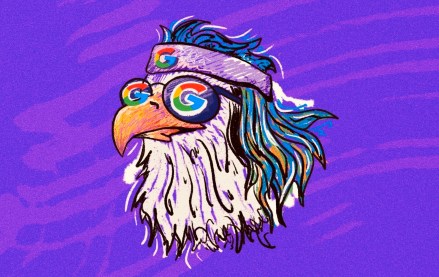 October 2, 2023 • 3 min read
•
•
The legal battle sees Apple and Google et al attempt to conceal their inner workings, developments that mirror the experience of their media customers.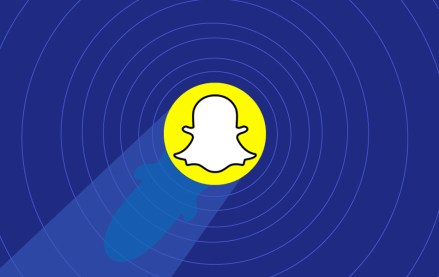 September 29, 2023 • 3 min read
•
•
"We are not diminishing the importance of AR," he said. "In fact, we are strategically reallocating resources to strengthen our endeavors in AR advertising and to elevate the fundamental AR experiences provided to Snapchat users."