'We're on a slow train back': Agencies, long proud of their office culture, prepare for remote work as the norm
May 15, 2020 • 7 min read
•
•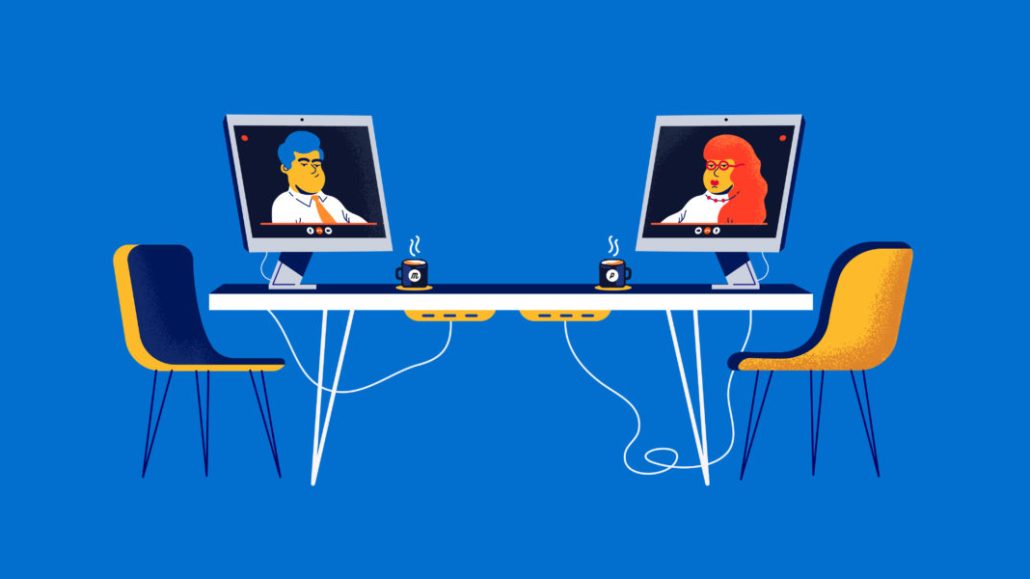 Last week, Tennessee governor Bill Lee lifted the state's stay at home order but Knoxville, Tenn.-based independent agency The Tombras Group isn't opening its doors yet. The shop, which has more than 300 employees, won't be heading back to its headquarters at all in May, according to CEO Alice Matthews, who added that the agency will reassess where it is at in early June and that when they do go back it will be a phased approach where they reevaluate how they are doing every two weeks.
The Tombras Group is one of a number of agencies across the country working to figure out how and when to bring agency employees back to their various offices. Agency leaders and executives are unsure when that will be but most expect to get back to office spaces later this summer or early this fall. Doing so will vary. An agency in a major metropolitan area with a floor in a big office building and employees taking mass transit will have different considerations than one in a single occupancy building where employees drive to work.
Agency leaders and executives representing both types of agencies say they are not itching to get back to office space just yet but are working to figure out how they can eventually get back and keep employees safe. Three agency execs said that they haven't yet heard of big agencies getting rid of their offices or opting to change spaces but that doing so would depend on the type of agency and its office needs. For now, agencies are sending out surveys to employees to not only understand how they are thinking about returning to offices but also how they can improve working from home, as that is the new normal for the foreseeable future.
"Now that we're two months into this and people have gotten a chance to get used to [working remotely] we're trying to figure out how can we optimize the current situation," said Abbey Klaassen, president of 360i in New York. The agency sent out a survey to employees this week to understand not only how they feel about getting back to offices but what they can do to improve the current work-from-home situation.
MCD Partners is also asking employees how they feel about getting back to offices. "We need a sense of what people are up for, and their needs before redesigning our new set up," said Wasim Choudhury, partner, COO and CFO at MCD Partners. "Early responses indicate that about half of the team wants to continue staying at home and half would prefer to be in the office."
Aside from taking employees' temperature in returning and improving the current situation of remote work, they aren't yet making changes to their processes to deal with working remotely for the long term just yet. While agency leaders hope to return to offices some time later this summer or in early fall, depending on the location, at the moment they are in holding pattern, making plans for a return but unsure of when that return will be. "Getting people to work from home was the easier part for us," said Choudhury. "Getting us back in is an entirely different matter."
Desire to go back
That said, the desire to return to working in the same space is present at agencies, especially creative shops where employees and execs say that though they are still getting work done the ability to collaborate as they normally do isn't able to be totally replicated online. But when that will come to fruition is an open question.
"There is something about when a meeting is vibing or there is [creative] energy that can't be replicated by being totally online," said an art director at a creative agency who asked for anonymity. "At the same time, I know I'm scared to be in the world and I'd rather not rush it."
All of the agency leaders, employees and industry advocates interviewed for this piece — of which there were 11 — agreed with the sentiment that they'd like to get back to working together but are not in a hurry to do so and expect working remotely to continue for months, with some predicting it could continue into next year. "We're on a slow train back," said Rob Schwartz, CEO of TBWA/Chiat/Day New York, adding that it's still unclear when the agency will return but it might be this fall.
The desire to get back to the office, per Schwartz, comes from "part what motivates people to go into advertising and that's that it's fun. We shouldn't minimize that — fun is part of the process that we know. Also, there is something about human beings getting together in a space that does seem to spark ideas. We know that as a model. This is a grand experiment. We're trying to lean in and learn as much as possible with this creative diaspora."
"The interactivity is what people are missing," said a media agency exec. "You want to talk to a team member about a project you just get up and do rather than making it a phone call or making it so official."
Some employees believe agencies want to give "the impression of stability," said a copywriter for an IPG creative agency. "The sooner we can handle being back and up and functioning the better we look, even though everyone knows the smart thing is to stay home. My boss keeps talking about all the hallway conversations that aren't happening and that's how a lot of work gets gone."
No consensus
Even as some agency leaders may be anxious to return to offices there's no consensus across the industry as to how to do so or when that will be. Holding companies like IPG, Dentsu, WPP and Omnicom are all working to figure out what their policies should include, how they should stagger employees, how to work in phases and which employees return first. Of the agencies sending out surveys, some metropolitan-based agencies say that the most popular question they've received from employees via surveys is what to do about public transportation when they return to offices.
"Most agencies are taking a very cautious approach to returning to the workplace — they're saying a return to workplace not a return to work because obviously we're all still working," said Simon Fenwick, evp of talent, equity and inclusion for the 4A's. "They're taking a slow approach to logistics, particularly in New York. They're trying to figure out how in a multiple story building, even if they allow 20-30% of their work force back in the office in phases, how do they manage getting them in? Getting them to the floors? What does the seating plan look like? I don't think anyone is ready at this point."
Beyond the differences of metropolitan considerations versus more regional agencies, the type of agency and talent within those agencies will also likely factor into when they go back to offices. "It's hard to make a blanket statement about agencies like, 'Agencies can work remotely' or 'Agencies need to be in the office' because what might be right for someone who works in search marketing might be different for someone who works in creative production," said Klaassen. "We have to figure out how to help people be the best without sacrificing their health."
While agencies haven't yet figured out when or how they will return to offices employees say they are taking note of what the big tech companies like Twitter and Google have done in allowing employees to work remotely for a long while. The uncertainty of when to return to offices has concerned some employees and tech companies' ability to manage working remotely for the foreseeable future is attractive. "It makes me consider moving there," said the copywriter. "If I'm going to one day jump in-house I'd for sure consider a company like Twitter or Google that's flexible and built to withstand this long-term."
https://digiday.com/?p=367127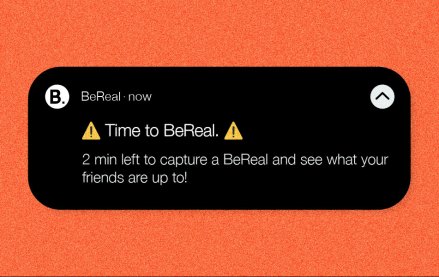 October 4, 2023 • 4 min read
•
•
BeReal launches its first global campaign, hoping to drum up buzz with users. Now, marketers are reconsidering the app.
October 4, 2023 • 7 min read
•
•
There are still those who believe that AR has a place in the marketing funnel, however big or small right now.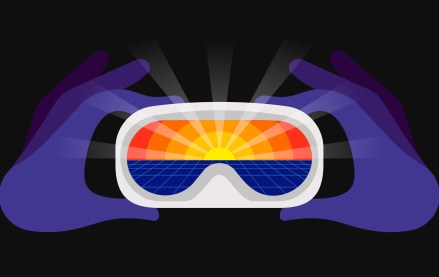 October 4, 2023 • 3 min read
•
•
With Pokémon Go revenues falling year-over-year, Niantic, its developer, is looking beyond its popular augmented reality game to generate profits.