'Welcome to #Hustletown': How hustle culture took over advertising
November 5, 2018 • 7 min read
•
•
A young agency planner recently started a new job. As part of her "welcome kit," the planner, who declined to share her name or agency publicly for fear of being fired, got a flask, a map of the office's neighborhood with lunch suggestions, and a tank top that read: "Welcome to #Hustletown."
"People here routinely talk about what we do as hustle," said this planner. "It is a little annoying, because it's painted on all the walls, and I'm basically working a 9 a.m. to 5 p.m. job for $60,000 a year, but somehow there is this idea that we're doing more. We're struggling and dying for what we do."
Examples vary. On stage at the Cannes Lions, a group of panelists including Alain de Botton and Arianna Huffington said creative lives "require suffering." At the same event, Michael Kassan, CEO of Medialink, spoke on the main stage about "The Art of the Hustle" this year. Regularly, agency employees are asked to make sure they have a "side hustle" on their resumes they can point to as proof that they can go above and beyond. Two agency recruiters said that they've seen more mentions of "hustle" as one of the qualities agencies are looking for, especially in more junior employees.
"It's this underlying tone at work that hustle is good and struggle is good," said Olly Rzysko, a consultant who recently quit the industry after 13 years, most recently heading digital at Primark. "I've seen people apologize for not posting on LinkedIn often, I've seen basically KPIs put against tweets and hustle."
In some ways, the original "hustler" of the industry is probably GaryVee, the anywhere-and-everywhere persona of agency executive and entrepreneur Gary Vaynerchuk, who managed to transform "hustle" into a way of life. "A hustler's mentality" was a blog post he wrote four years ago about what it meant to hustle. To be clear, it wasn't just working hard — it was "maximizing every last bit of energy you have in order to produce."
Hustle is everywhere. It's on t-shirts that read "Eat. Sleep. Hustle"; it's on tote bags sold for $25 on Etsy so it can be publicly known that you don't just work hard, you have a higher calling. It's painted on walls inside offices. There's even an IPG agency named Hustle.
Nat Eliason, who calls it "struggle porn," is the founder of an SEO, branding and content agency called Growth Machine. Two weeks ago, he wrote a Medium article about the problem — that "struggling is good," as is "working long hours, failing for 10 years, starting a side hustle to fund your side hustle."
Of course, every industry has its fair share of hustle idolization, but ad agencies and advertising in general are unique, said Eliason, because they operate in a time-based way. "You're valued at agencies by how many hours you bill, and you work more hours than you actually work anyway." So you have to show it off and make sure people know you're working hard and working constantly.
To be clear, hustle isn't just hard work — it's showing that you're working hard. It's Instagram posts about how much you have to travel for work, it's LinkedIn and Medium memos about how if you're not working yourself to the bone you're not doing enough. It also smacks a little bit of "work at all costs." And if you're not struggling, you're probably not working hard enough.
"There's this whole thing about how being an entrepreneur, or even just a person working, has to be like falling on your face while eating glass," said Eliason. "That's bullshit. This is a job, and you can quit any time."
For Rzysko, what this says about the industry is how much pressure it is under. The advent of digital media and its constant changes also meant that people had to be more "on it." "People got accused of being dinosaurs when money was flipped into digital," said Rzysko. In some ways, hustle culture is an outward manifestation of advertising's incredible pressure — constantly under change, constantly asked to be innovative and prove new things. It also has drawbacks: "People are too distracted by the gimmick and the new thing and the hustle they forget the basics. After all, there isn't any glamour over improving a conversion rate. There's nothing to hustle over that."
Chapin Clark, evp and managing director of copywriting at R/GA, said that it's a big phenomenon because the language of "hustle" has become more familiar. "It has appeal. And I think what's appealing about it is that in a world where so much in business is out of your control, you really don't know what's gonna take off," he said. "But hustle and work ethic is in your control."
Still, there's a difference between hustle and hard work. Hard work is just that. Hustle denotes something more — for Clark and Eliason both, it's that outward masochism at play, something about showing people how hard you're working while not necessarily working hard at all.
"GaryVee portrays a hustle and 'get at 'em' like a marketing Tony Robbins," said one agency executive. "Very bro-y, drink Red Bull all night. Gary evangelizes the hustle, and he's got young pups doing the hard work. So tough to say there is a clear distinction to be made."
(For his part, Vaynerchuk responded with a Medium post as well as a video about how he does agree about "struggle porn" and how it's important to be self-aware and balanced.)
Timothy D. Malefyt, a clinical associate professor at Fordham University who specializes in marketing, said that he's found his students in the advertising industry expressing that "hustle" is what you have to do. "The push from advertising is saying it's OK," he said. "It's even part of the mystique of the profession: work hard, and play hard."
Agencies also have their own flavor of hustle because traditionally, as a creative, you're taught that you need to run 100 lines through before you get to anything interesting. "Or you have to put hours and ideation in and throwing things up on a wall," he added.
That's true, especially in the creative side of the industry, giving people rejection, multiple times, is a known tenet. Ad legends like Jeff Goodby, for example, have openly spoken about how many tries it takes to really get something right.
"There's wisdom in that — you don't want to be a first-draft person," said Clark. The issue comes when hard work is replaced by hashtag hustle — the outward show of hard work. "My antenna goes up when people make a huge show of how much they travel for work and how much they're doing."
Another reason hustle may be more prevalent in advertising than other industries can be because of the nature of the job, said Tom Goodwin, evp at Zenith. "It's very hard to be objectively correct and better in our profession," he said. "It's not like maths where we come and solve the equation. It's mushy." In those instances, hustle often matters because otherwise, if you're not always struggling, how will people know you're working hard?  
Hustle is public. And in the ad industry, publicity matters. All industries have people who talk more and do less, but advertising is in throes of a giant change that's made it more difficult to assign credit. The rise of digital media has created a veritable crisis of "talkers."
"Our accomplishments are subjective, making the notion of a personal brand much more prevalent in our industry than others," said Goodwin.
There is backlash coming to this. Eliason is one of them — he's instituted new rules at his agency that include flat fees, not time billed. People are now focused on balance, mindfulness, and not dying because you have too much to do. 
"Younger employees rightly question their return on doing things 100 times. Is the work getting better as a result of this?" said Clark."The approach to creative ideation is necessary and good and yields better work, but there is a point where it gets to diminishing returns."
https://digiday.com/?p=310367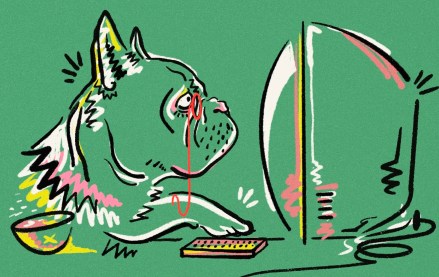 October 2, 2023 • 7 min read
•
•
When it comes to agencies, both of Meta's older sibling social media platforms may be past their primes.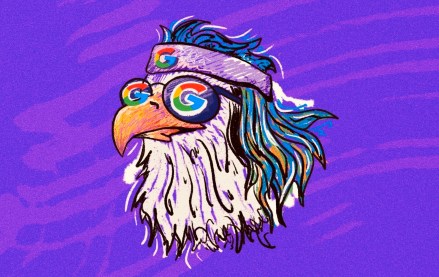 October 2, 2023 • 3 min read
•
•
The legal battle sees Apple and Google et al attempt to conceal their inner workings, developments that mirror the experience of their media customers.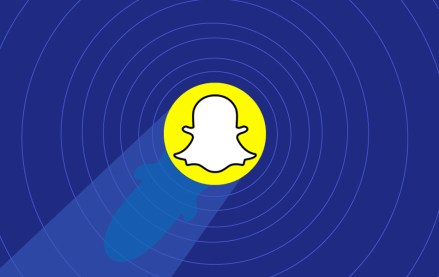 September 29, 2023 • 3 min read
•
•
"We are not diminishing the importance of AR," he said. "In fact, we are strategically reallocating resources to strengthen our endeavors in AR advertising and to elevate the fundamental AR experiences provided to Snapchat users."