'War Rooms 'R Us': The definitive oral history of the Super Bowl war room
January 30, 2018 • 9 min read
•
•
When Oreo tweeted its seminal "Dunk in the Dark" tweet during the 2013 Super Bowl, social agencies everywhere felt the shock. Some wondered whether "real-time marketing" had finally jumped the shark — or if this was more proof that they needed to make the serious investment in a "war room," equipped with just enough monitors to make sure they were ready for their own "Oreo moment" in the future.
Here is the story of the Super Bowl war room and how it came to be.
2009-13: The pre-Oreo era
Before there was the war room, there was second-screening. Agencies were waking up to the fact that people may be on Twitter or Facebook while watching TV — and they may want to talk about their brands during live events.
Adam Kahn, executive creative director, Possible: The first time I did a war room, it wasn't for the Super Bowl. It was a political campaign for a retailer in 2010. But the first Super Bowl I did participate in with a war room was in 2012, for Verizon. It was when brands finally knew they needed to do more beyond TV.
Danielle Trivisonno Hawley, CCO of Americas, Possible: Arguably, the first war room was when we did a hashtag for Audi during the 2009 Super Bowl. That kicked the door open.
Kahn: When we did the Verizon thing, it was because brands were realizing that they didn't want to just spend money to run stuff on TV without the second screen. It was like, clients were giving us the keys to a car.
Lee Maicon, chief strategy officer, 360i [worked on Oreo tweet]: That whole idea, it was grounded in the fact that when agencies are their best, it's during pitches. During a pitch, you always have a war room. You're throwing a group of people together; there's a discrete moment in time; there's a clear end date.
Ken Kraemer, CEO, Deep Focus [had a "command center" for the 2014 Super Bowl]: For me, the idea of a war room was always something that we at Deep Focus balked at a little bit because war rooms are only interesting when you know something is gonna be happening.
Maicon: When we first started working on the brand, we had to go the senior-most heights of the client to even do something like respond to celebrities who said they liked Oreos. It was so different. We were gonna work on brand A and brand B, and the pitch war room environment went on its way to becoming a thing we were comfortable working with.
2013: Have you heard of a 'war room'?
Starting in late 2012 and leading up to Feb. 3, 2013, Oreo ran a series of "real-time marketing" Twitter posts called the Daily Twist, with 100 days of pictures of Oreos during cultural moments. That soon turned into a group of people from 360i, Mediavest and the brand clustered in a room during the big game. When the lights went out, they were ready — with a tweet, but also a smart public relations plan. Suddenly, the term "war room" was everywhere.
Cassie Reed, brand director, Innocean [had a war room from 2014-16 for Hyundai]: I remember Super Bowl 2013, of course. I was hanging out at my kitchen table when that Oreo tweet went out. The next day at work, we were like, "We all need to be ready for the next one. We have to be in the same place, be able to quickly respond and replicate."
Maicon: It can be a great way to work. You see everything on the wall. You sort of have preordained prophecies and approaches. You have the lawyer on your bat phone, clients waiting for a call.
Jonathan Mesquita, editor, Deep Focus: I was at my brother's apartment, and they sent that tweet. Everyone was laughing, and I was seething. There was an absolute sense of jealousy throughout me.
Maicon: After, we got a lot of clients saying, "Can we have a war room?" One thing we captured in the moment was the value of PR along with the war room. We got lots of people saying, "Give me one of those!"
Mesquita: Every single brand in our portfolio asked us what our plan was for the Super Bowl when it came to being reactive. Everyone wanted the opportunity for themselves.
Kraemer: There was a client we'd worked on for years who made a super complex war room. And this other tech company who set up a big war room for the Golden Globes in 2013. I remember thinking that the attention is not on the advertisers during this. It's brand myopia sometimes, where they think everyone cares about something.
Maicon: We did not want to productize war rooms or do lots of war rooms. We said to clients, "Cool, you want one of those. Why?" And in a lot of cases, we turned to whatever the client's business value was. We couldn't turn into "Wars Rooms 'R Us."
Mesquita: It's funny. Every single deck we got after had the question of what are your examples of what we would do if there were a blackout at the Super Bowl.
2014-16: It's kind of quiet around here
Once agencies had set up their expensive war rooms, it became a matter of justifying them. The Super Bowl blackout wasn't going to happen again. But the real-time marketing epidemic was still there. War rooms soon turned into large affairs, with brands and agencies creating live content as it happened, forcing "moments" by talking to other brands and hijacking the TV action with their own tweets. 
Trivisonno Hawley: After "Dunk in the Dark" happened, everyone was chasing this cultural moment. There were war rooms all over the country — just waiting. There wasn't quite another blackout. The year after that, everyone just waited and waited for one.
Kraemer: There were other things, too. I remember thinking with R/GA when they redesigned their office, their main space looked like a big war room. It was so influenced by real-time information with big monitors.
Reed: Hyundai was a sponsor of the Grammys and FIFA in 2014. We need that dedicated space and also the resources ready to go in one place. One big element was being able to speed up approvals.
Maicon: For Oreo specifically, we took ourselves off the market the following year. It was a mic drop.
Kahn: We did a war room for Febreze in 2016, which was three people. Last year, it was 15. We had a six-minute turnaround time to make creative after someone commented.
Trivisonno Hawley: Yeah, I remember that. [Kahn] sent me a picture of the Febreze toilet that year from the war room.
Lori Martin, creative director, Innocean: It showed creative folks new ways of interacting on social. They had permission. We were all very jealous of how quickly [Oreo] moved.
Mesquita: In 2014, Ian Schafer was our CEO then. He loves football. So handling the duties for the NY/NJ host committee was like the biggest opportunity in the world.  
Reed: For the 2014 Grammys, that was our test run for our war room. It was the year Arby's had that tweet about Pharrell's hat. We built out a construction. We had multiple TV screens and new technology.
Mesquita: We did a big war room, command center, in Times Square. When it came to the organization of it, we realized that we didn't have enough people. We had to get like 18 volunteers to help us answer all the questions on social media, and all that.
Reed: 2014 was when brand-to-brand banter got big. So in our war room for the Super Bowl, we kept a table full of other brands' products, like Cheerios. So if there was an opportunity to talk with other brands, we were prepared. Just have the products on hand for inspiration.
Mesquita: We had this FAQ doc with 500 questions and answers. Each question had a copywriter assigned to it.
Reed: We had a Genesis spot running in 2014 where we were demonstrating our automatic emergency brake. Cheerios tweeted at us, and then we replied back.
.@cheerios And we remember all those times you saved our mornings. #NextGenesis https://t.co/A94Jmz3Kk5

— Hyundai USA (@Hyundai) February 3, 2014
Mesquita: I walked in on Jan. 28 — the game in 2015 was on Feb. 2 — I walked in, and this intern had fallen asleep on her keyboard because she'd been up all night. I woke her up, told her to go home. The one image that sticks with me is our senior comms manager at the time. He was sort of our pump-up guy. He had a megaphone. When everything was sort of quiet, people were falling asleep, he'd jump up on a chair and scream and yell. The volunteers were mortified. I loved it.
Trivisonno Hawley: Eventually by 2015, when people realized you couldn't rely on a cultural moment, we had to make our own happen. So that year, our war room became a 50-person engine.
2016-present: RIP, war room
The war room concept is mostly dead. Agencies have figured out that they're expensive, time-consuming — and actually kind of silly. Clients are demanding more than so-called "engagement." 
Mesquita: We may not have a war room of that stature, but learnings continue. U.S. bank is one of our clients this year, and they're the title name sponsor of the stadium in Minneapolis. We're going to do a war room there.
Maicon: We now have rooms dedicated to each account here in the agency. Oreo does have a war room — it's just a room where people go work on Oreo. We have stacks of cookies and cookie jars.
Martin: Technically, we still have the room; the space is there. But we use it for other things, too. It's all about the practice of people who are creatively and quickly responding to things.
Kahn: It's true that the investment of a war room becomes harder if the campaign doesn't link to a cultural moment. What works for Febreze is that there is a link between having people over to watch the Super Bowl and the bathroom getting messy and all that. We own the bathroom break. 
Kraemer: It's kinda over. It would have continued and evolved had that kind of earned media remained free. There was somewhat of a rollback. If you look back at that [Oreo] tweet now, it kind of makes no sense. Why is the cookie talking about a blackout at a stadium? It was the fever pitch of the medium of social media.
https://digiday.com/?p=273602
December 8, 2023 • 3 min read
For Atlas Creative, expanding into Roblox is not solely a play to scale up. The company believes there are concrete benefits that will come with having a hand in multiple metaverse platforms.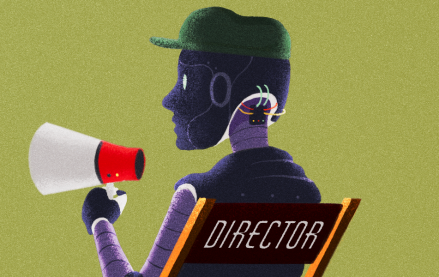 December 8, 2023 • 5 min read
Since ChatGPT became a breakout hit, the names of numerous AI companies and products have entered the cultural vernacular.
December 8, 2023 • 4 min read
Even as linear TV ad spend declines, 23andMe is reinvesting in the channel to boost brand awareness.