You can still dunk in the dark, but you don't need a war room
February 4, 2016 • 6 min read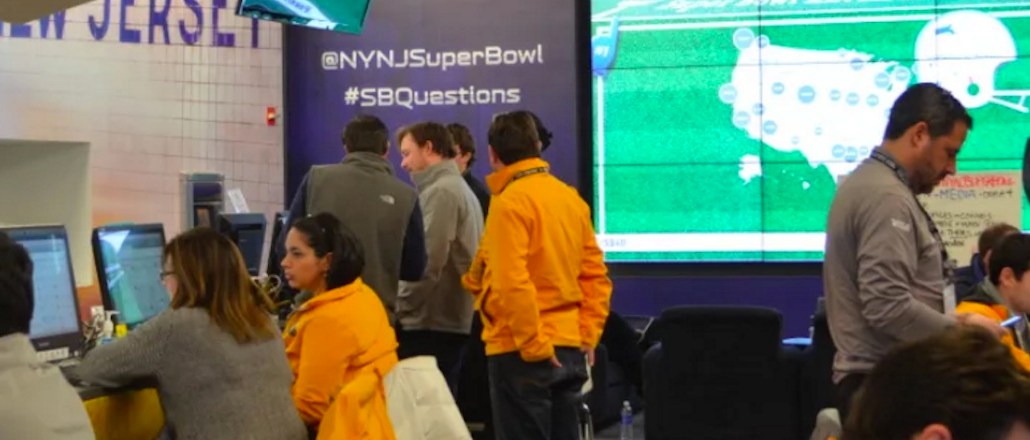 RIP, brand war rooms.
Back in 2013, an 11-member team from 360i, MediaVest and Oreo assembled at 360i's New York City offices and set the gold standard for what quickly came to be known as "real-time marketing." The brand's quick-witted tweet timed with the third-quarter blackout —"Power out? No Problem. You can still dunk in the dark"— struck viral gold.
The moment was destined to go from fame to infamy, as it marked the awkward rush by brands to embrace real-time marketing. The war rooms, command centers and endless such military euphemisms for rapid-fire social responses to big cultural events became symbols of the real-time mania. Audi, Jaguar, Bud Light, AKQA, Huge and Mindshare were merely a few of the marketers that touted these dedicated spaces for brand and agency folks to feverishly huddle around multiple screens and social media management dashboards, as they attempted to upstage the show with pithy real-time content.
But with Super Bowl 50, those days seem long past. The sheen has worn off real-time marketing — you don't hear it brought up at industry conferences, at least not in a positive light — and brands have moved on, for the most part, from the war-room strategy. The war room has come to symbolize a superficial approach to being relevant. Chasing real-time blips, after all, isn't a sound long-term strategy.
"The concept of the war room is 100 percent dead," Marc Gallucci, founder and CEO of Publicis Groupe-owned agency Relevant24, said. "The idea was, 'let's all pay attention to what people care about right now and then push something quick out' — but that's not a one-day-a-year thing; it's a business practice."
Beyond the buzz
Seizing a moment in time and repackaging lightning in a bottle may have become standard practice in the immediate aftermath of the Oreo tweet, but marketers are increasingly realizing that the key to relevance isn't just about capitalizing on buzz-worthy moments centered around tentpole events. Such shortsightedness only distracts brands from actually reworking their internal processes to be more nimble, not just "real time" for the odd event. Keeping pace with the speed of digital culture actually requires marketers to plan ahead of time.
"I'd say the war room has given way to a campsite — real-time marketing needs to be a built-in strategy all year round," said Kevin Del Rosario, associate director of social at Huge. The agency had set up war rooms at its Brooklyn headquarters on behalf of Audi and Cap'n Crunch in the past, but none of its clients this year will be using war rooms."The thing is, it's not about the room, a physical space with screens and clients," he said. "It's about having the right people, plans and thought processes in place to stick to the brand's strategy and always working toward marketing objectives and business goals."
Hyundai and its agency Innocean embody this mindset, having abandoned the war room in favor of a more orchestrated yearlong effort. During the 2014 Super Bowl, the automaker set up its own social-media newsroom at the Huntington Beach, California offices of the agency. That has now evolved into what Innocean calls the "StoryLab" — an always-on, in-house newsroom, which is constantly plugged into social and which counsels its clients "not to chase Oreo moments," according to Nguyen Duong, director of digital strategy at Innocean.
War rooms sprang up as a reaction to complexity, said DDB North America CEO Wendy Clark, who was until recently a high-ranking marketer at Coca-Cola. Moving fast is good on paper, but wait until legal gets involved.
You need a lot of dough for war-room pizza
The joke about war rooms is it's just a bunch of kids with empty pizza boxes. But war rooms aren't cheap either, said Orli LeWinter, 360i's vp of strategy and social marketing. There are plenty of up-front costs with the physical spaces and technology. But there's also a deep resource cost.
"War rooms are really expensive investments and also taxing on employees, so brands need to be very strategic about them," she said. "If real-time readiness is crucial to the campaign, it can be an asset. But it should be used judiciously."
Brands have essentially come to realize that they can pull off the same feat without draining their resources. For instance, Arby's tweet about Pharrell Williams' hat during the 2014 Grammys — which garnered nearly 80,000 retweets and 45,000 favorites — was composed by a social media manager from his living room couch. Similarly, Allstate's post from 2013 immediately following the Oreo blackout moment racked up over 54,000 organic likes and 13,000 organic shares within an hour — and was also done by a brand manager from his couch.
"If all you're doing is reacting to the game, you can have people doing that on their own couches or have a virtual war room where you're shooting ideas off one another," said Daniel Craig, director of community management at Leo Burnett.
Indeed, some brands are embracing virtual alternatives as more cost- and time-efficient ways of keeping tabs on important real-time activations. Take Avocados from Mexico, which set up a "virtual social command center" on Whatsapp to monitor social media buzz around its float on the Macy's Thanksgiving Day Parade last year.
"We had 15 people — creative directors, copywriters, art directors, account directors and social strategists — from different cities all interact virtually," said Ivonne Kinser, the brand's head of digital strategy. "It was awesome because it was so unexpected, you could feel the energy through that little screen."
Dunk in the dark was a shot in the dark
The definition of real-time marketing has evolved from merely reacting to sudden, unplanned moments to going in with a little preparation and finding the right times to usher in mini, pre-planned campaigns. Relevant24, for instance, created advance content for its clients last year, which a small group then customized in real time on game night. The shop created content around some predicted outcomes — a crazy catch for example — and then tweaked those in real-time. Agency Kinetic Social also acknowledged that about 80 percent of the work for war rooms was done in advance of the game.
Brands trying to imitate Oreo are also beginning to realize that they are merely one algorithm change away from being back to the drawing board, no matter how successful their last tweet was. It is virtually impossible to get social traction organically anymore: Posts must be promoted and boosted. Oreo still had novelty on its side, but brands jumping on real-time moments on social media today do nothing but add to the clutter.
"A couple of years ago, there was a lot more fun and opportunity in real-time marketing," said Gareth Goodall, partner and chief strategy officer at Anomaly. "Those days are behind us. It's a paid-media game today and with that, comes a lot more preparation than real-time inspiration."
Many of the Super Bowl advertisers this year seem to have gotten the memo. Buick is not setting up a war room effort and will just use parent GM's year-round social media command center. PepsiCo and sister brand Frito Lay are also tackling this year's Super Bowl as a continuation of a season-long strategy.
"Mountain Dew leverages a 'war room' mindset every day, engaging in conversations with our fans," said Sadira Furlow, director of brand marketing at Mountain Dew.
Photo of the Super Bowl XLVIII Social Media Command Center, sponsored by Visa.
https://digiday.com/?p=159199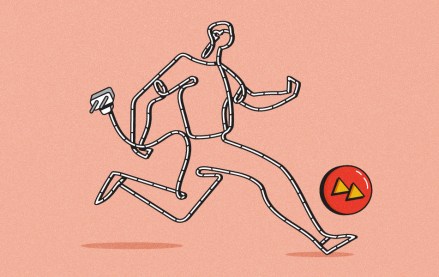 September 22, 2023 • 4 min read
Women's sports are having a moment. Brands, media companies and agencies are looking to get in on the action.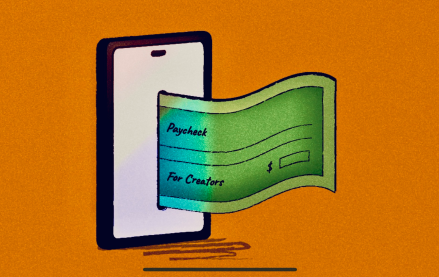 September 22, 2023 • 6 min read
The Hollywood strikes were supposed to be a game changer for many of them, but the situation hasn't quite lived up to the hype.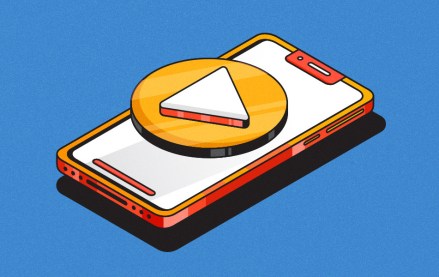 September 22, 2023 • 5 min read
Given the rise of short-form video, agencies that focus on the format, rather than specific platform expertise, will reap the rewards.