'We want to be a DTC-first business': How DVF is getting customers to buy direct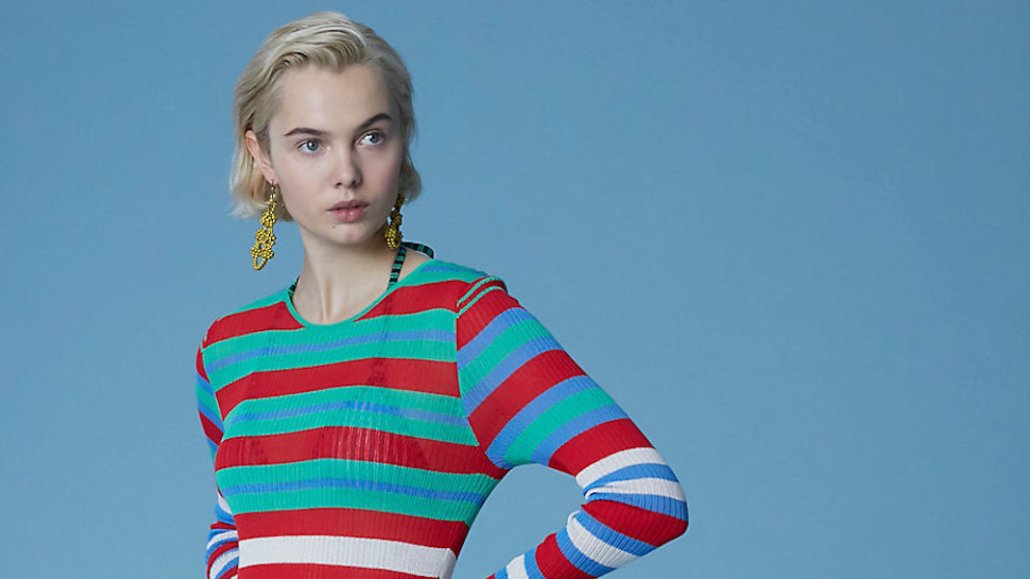 Since its rebrand last year, Diane von Furstenberg has made great strides in the goal of transitioning to the direct-to-consumer model, by getting shoppers to buy from the brand's website.
"We want to be DTC-first, digital-first business," said Felipe Araujo, DVF's senior director of e-commerce. "A huge part of that is owning our branded terms, both on Google search — by ensuring we always show up as the top result — and in the content of various publications. The customer is finding DVF through articles on Vogue, or stories like 'The 10 Best Dresses to Wear in Summer.' Before, they were all going to our retail partners. We wanted to get the market share that is, frankly, ours."  
The brand claims that, as of February 2018, the DVF website saw 10 times more traffic and brought in 29 times more revenue year-over-year. It declined to share specific figures, but attributed the shift to editorial mentions of Diane von Furstenberg now linking to the site rather than that of wholesale partners. In early 2017, 99 percent of content was directing to other e-commerce sites; today, 97 percent of links go to dvf.com.
In February 2017, DVF hired AI-powered tech company Narrativ, which calls Nordstrom, Ulta and Saks Fifth Avenue clients. The company's SmartLink technology turns static links in online content into dynamic links, ensuring the reader is directed to an active product page. Rather than an expired Amazon page, for example, the reader lands on a product page of the Narrativ partner currently offering the item at the lowest price. In turn, the publisher earns greater affiliate commissions and less reliance on Amazon. 
According to Narrativ data, 80 percent of shoppers research before they buy, often searching for "the best" of the product category. That typically leads to a publisher's content page — 70 percent of traffic to commerce stories comes from Google — which takes the customer to a shoppable product. Publishers' content sends four times more traffic to the top 100 retailers than Google and paid search.
Currently, Amazon owns 65 percent of all product links on publishers' sites, driving 7 billion shoppers a year to Amazon and earning the marketplace $27 billion in revenue.
"Amazon is the only large retailer that has its own affiliate program," said Shirley Chen, Narrativ's CEO and founder, and former director of marketing at luxury fashion retailer Moda Operandi, noting the persisting problem of "link rot" when an item is out of stock. "We're rewiring the technology infrastructure between search media and commerce. $60 billion of consumer spend is trapped in this broken technology."

Content and commerce are increasingly merging, with retailers and publishers alike facilitating shoppable content. For Diane von Furstenberg, getting shoppers to the site is a branding play, in addition to a revenue generator. "It's an entry point to our universe; we want to make sure her DVF journey starts with us, especially as we're going through a rebrand. We can tell our story better than anybody," said Araujo. "And we have the opportunity to show her the whole breadth of product, and to get her to sign up for emails and retarget. It allows us to build a long-term relationship."
In January 2017, under then-chief creative officer Jonathan Saunders, 46-year-old DVF introduced a new brand logo and website, and embarked on its direct-to-consumer mission, seeking out Narrativ's services within weeks. Since, revenue and traffic have continued to grow.
A happy result of the partnership, according to Araujo, is the omnichannel approach it's also enabled. "For a lot of companies, omnichannel means they have shared inventory," he said. "But it's how you market, too. We're trying to impact our DTC [strategy] in a holistic way, from the customer's site experience to the way they get to the site. This allows for that."
Subscribe to the Digiday Retail Briefing: A weekly email with news, analysis, interviews and more covering the modernization of retail and e-commerce.
https://digiday.com/?p=286964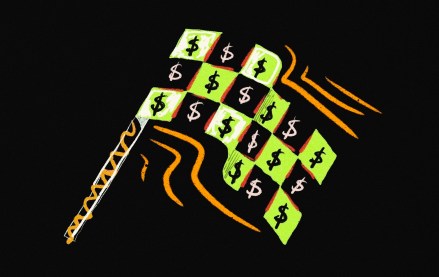 September 26, 2023 • 3 min read
With three Grand Prix races in the U.S. this year – Miami this past May, Austin in October and Las Vegas in November – the interest from U.S. marketers in Formula One has increased this year, according to agency executives, who say they expect that growth to continue next year.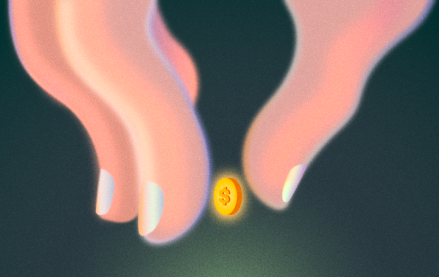 September 26, 2023 • 6 min read
A Digiday+ Research survey found that brands and retailers report using Facebook less over the last few years, all while the platform's value to their revenues and brands has increased.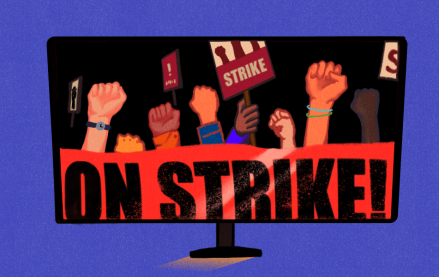 September 26, 2023 • 5 min read
The timeline for a return to business as usual – whatever that may mean now – is yet to be determined.