VR gets its first cover girl, and hints at how commerce might work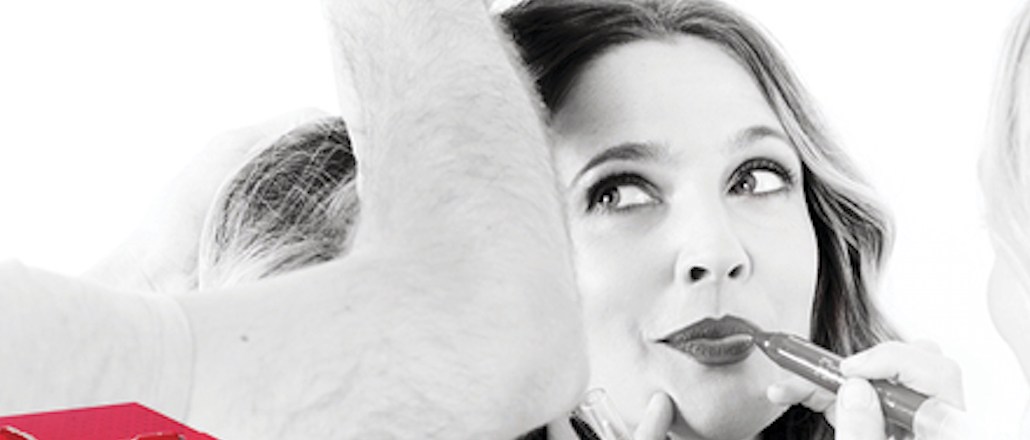 Last week, InStyle launched what its calling its first virtual reality cover, featuring Drew Barrymore. The magazine itself is a regular issue of InStyle, but viewers with a smartphone and VR headset will also have access to behind the scenes footage, take a closer look at the brands worn by Barrymore, and extra content, like makeup tutorials.
InStyle editorial director Ariel Foxman said, in an interview with Women's Wear Daily, that the magazine is going "full-throttle" into virtual reality, with plans to take the experience to red carpets and inside celebrity homes. He added that it will become a source of revenue, with native advertisements and sponsorship opportunities to come.
The general public has been slow to adopt virtual reality en masse, but those in the industry believe it's not far off. Apple and Android smartphones that have been on the market for a year and a half have VR capabilities, and headsets like Google Cardboard are inexpensive. In retail, there has been much musing that VR is the industry's next frontier. According to a 2015 Walker Sands study, 63 percent of consumers surveyed said they believed virtual reality would have an impact on their shopping experience in the future.
InStyle teamed up with Jaunt, a cinematic virtual reality studio, to create its VR experience, which turns video footage into a 360-degree "immersive world." Jaunt's vp of content Scott Broock said that for now, Jaunt and InStyle's goal is to introduce more people to immersive experiences made possible by virtual reality. Down the line, however, he said they will "layer in interactivity," including shoppable capabilities.
"The interactivity will be spurred by the gaze, how long someone is looking at an object," Broock said. "If you stare at an object, it will trigger a reaction that will be a floating icon — here's where you can order that sweater, for example. That's very organic to the scene."
In addition to contextual experiences, like footage of a cover shoot or a red carpet event, Broock said that virtual reality can be used to tell a brand's story, which may not be overtly selling a product, but is meant to "give you a feeling" of the brand.
Gary Koepke, chief creative officer at SapientNitro North America, believes that retailers should think outside of the store in order to find ways to drive revenue through experiences. "Creativity is going to be huge for virtual reality," he said. Opportunity for brands to sell products is going to rise within experiences outside of a straightforward retail setting. 
He shared another potential shoppable experience: a virtual reality concert, where artist merchandise or what the band is wearing on stage can be added to your cart while you watch. Since virtual reality can be powered by smartphones, the shopping cart would then drive mobile commerce sales.
His piece of advice for retailers, when it comes to virtual reality: "Get in early, so you're not catching up later."
Broock said that biggest takeaway should be that virtual reality doesn't target a single demographic, even though it's typically associated with young male gamers.
"With cinematic virtual reality, we can show that this experience can be applied to many different places, and it's united by the fact that everyone has a smartphone. There is no demographic. The content should reflect that."
https://digiday.com/?p=140079