Viral Video Puts Chilling Spin on Smartphone Attachment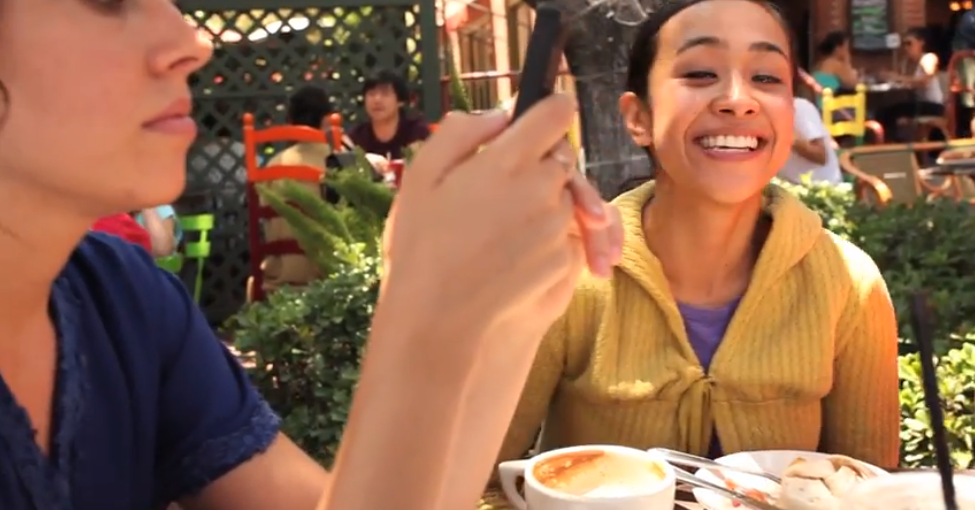 In a time when 75 percent of Americans bring their phones to the bathroom with them, and 15 percent pick up while having sex, it seems that we all might have a smartphone attachment issue.
"I Forgot My Phone," a new short film that has been making the rounds online, vividly and depressingly illustrates our communal smartphone problem. In a series of essentially dialogue-free set-pieces, we see Charlene deGuzman, the actor and comedienne who wrote the short, navigate her daily life as everyone around her becomes increasingly more absorbed in their tiny screens.
The viewers are left to come to their own conclusions, but message is hardly subtle: all of us are missing out on more and more real life experiences as we increasingly view the world around us at arm's length, through Instagram-filtered lenses. The fact that it's been going viral (NPR, Laughing Squid and Gawker have all blogged it) means it's resonating with people. Which perhaps provides a small glimmer of hope that we'll put our phones down the next time we propose to someone.
Watch the film here, if you haven't already seen it on your phone, that is: