Verizon's Andrew McKechnie: 'The agency model is pretty flawed'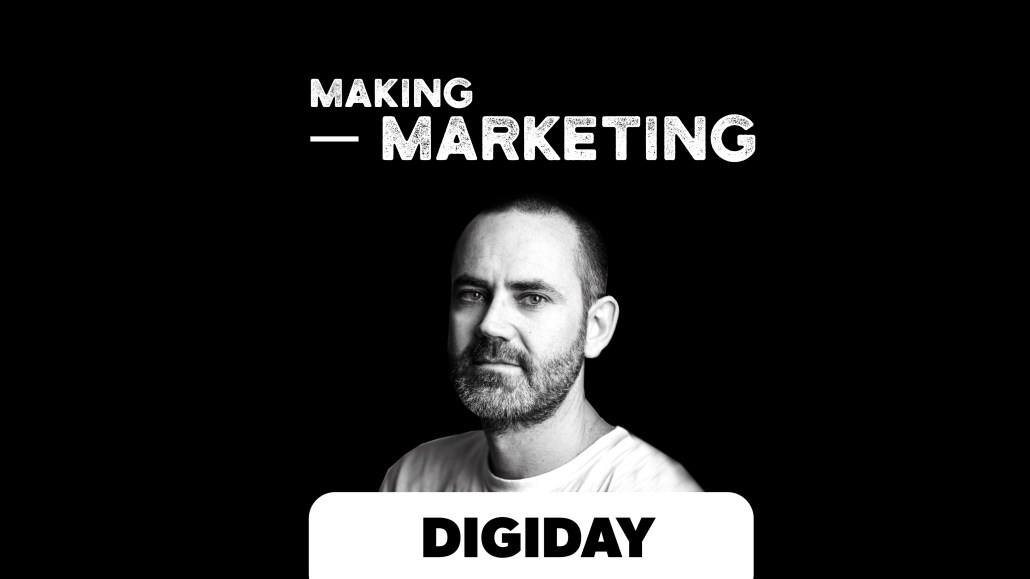 This interview was originally published as an episode of "Starting Out" on May 10, 2018.
Subscribe: iTunes | Google Play | Stitcher | RSS | Anchor
In the Spring of 2017, Verizon brought on Andrew McKechnie to run its new, in-house creative agency after a long career at Apple and a handful of other agencies. One of the first things he learned in his new position is that there is no real model for what an in-house agency should look like.
"A lot of people talk about the models like the agency-client model or in-house model. I think it's very dependent on the company that you're in. They're all different. Verizon isn't going to be an in-house agency like Apple, or Google, or Facebook," says McKechnie. "It's always going to be different, you can't just replicate something."
In this episode, McKechnie talks about why creatives actually do want to work with brands, the in-house difference, and why staying true to the brand is especially important when working with outside agencies.
Below are excerpts from our conversation with McKechnie, edited for clarity.
In-house agencies reward those who understand both the creative side and the business side
"My time at my last agency prior to Apple was a moment in time for me that I realized the agency model was pretty flawed. The path forward wasn't really clear for me there, and in some ways it made me pivot towards going in-house. I wanted something different, and I didn't see where I was going to get that from the traditional agency. The model at the time was stuck in a particular way of working, and I wanted more as a creative. I felt that I could offer more outside of just being a writer or a creative director running an account."
Focusing on the "we"
"When I went to Apple, it was kind of like 'okay, we understand you've done some great work, and we want to bring that talent here, but at the same time, it's not about you, it's about the iPhone.' There's a group of people that are going to work day in, and day out, and are going to be really focused on launching this product. I think that approach is very different, because you're stripping away the little bit of what people try to put on a process or an outcome and say 'this is what I did,' and you become more of 'this is what we did.' It was a big shift."
Controlling the brand
"I think some brands say, 'we're going to have an agency that is the lead agency, and they're going to make sure that we have a consistent voice,' and that does happen. There are many great agencies out there who have done amazing work for clients globally where you can see that pedigree and consistency across a brand. At the same time, it's also on the client's side. If you don't have the right leader or visionary to make sure that those are the things that they are also driving, then I think things fall apart pretty quickly because you put so much accountability in the hands of someone else. If you do that, but you're actually working with many, many partners and you don't give that agency the autonomy to work across those other agency partners, then it's not realistic to expect that they're going to be able to control the destiny of a brand's identity, or voice, or anything else for that matter."
The myth of creatives avoiding working for brands
"I think it really depends on the creative, but I think it's a bit of a myth that creatives avoid working with brands. During the time I was at DDB, which was the last agency I was at, I was like 'I've just spent the last year of my life, and I've pretty much got nothing out of it.' The difference when I moved to a brand was that I had more accountability, more control, more knowledge, it was more rewarding and many other things."