'An upbeat dictator': Why a Kim Jong Un parody account is doling out jobs in North Korea
October 10, 2016 • 3 min read
•
•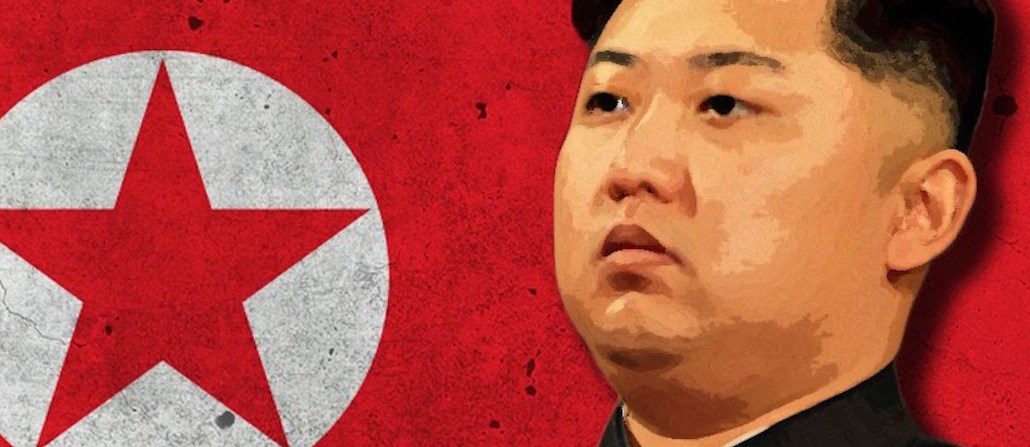 Hours before Hillary Clinton and Donald Trump savaged each other in their second presidential debate on Sunday night, North Korean leader Kim Jong Un offered a job on Twitter to whoever loses the election: If Clinton is defeated, she can serve as North Korea's Minister of Foreign Affairs; if Trump loses, he is invited to be the country's Minister of Labor.
The offer, of course, was a fake: It came from a parody account @_Kim_Jongun as part of a human rights awareness campaign called "The Greatest Recruit." The spoof campaign was created by Part Time Lab — a side project by a group of five content creators from South Korea, Germany and the U.S. — for non-profit Liberty in North Korea, to raise awareness about the plight of North Koreans.
"We called out Kim as a creative hook. But when you started paying attention to the content, it's a story about how difficult it is for North Koreans to survive in their country and what makes them escape from their home," said Tomic Lee, the organizer of Part Time Lab who most recently worked as an art director for BBDO in Hong Kong.
The parody Twitter account for Kim was created by comedy writer James Breakwell back in October of 2014. He joined Part Time Lab a few weeks ago to work on "The Greatest Recruit" and rewrote the campaign's copy to make it glibber and less depressing, though he admits it's challenging to put a lighthearted spin on an ongoing human tragedy. Breakwell also started using his parody account as an absurd PR spin for the campaign last week.
"I'm not a social activist, but every once in awhile I help a good cause by accident," he said.
Hey @realDonaldTrump and @HillaryClinton:

I've got the deal of a lifetime for you.

Winner gets to be president.

Loser works for me. pic.twitter.com/dh9d88XTX0

— Kim Jong-un (@_Kim_Jongun) October 9, 2016
The basic premise of this parody account, Breakwell explained, is that Kim spins all the terrible things happening in North Korea to make it seem like he's thriving. For instance, he doesn't say that he leads one of the poorest nations on earth; he says that he runs the second-richest country on the Korean Peninsula. Through mocking Kim, Breakwell has built up a Twitter following of around 49,000 people.
Aside from Clinton and Trump, Kim also offered a job to David Droga, founder and creative chairman for agency Droga5, as his chief social media officer and actor Leonardo DiCaprio as North Korea's Minister of Environment.
"The result is an upbeat dictator who is very excited to hire workers for his hellish dystopia," said Breakwell. "Who knows, maybe the real Kim Jong Un will notice and declare us enemies of the state. That would be something to brag to my parents about."
Beyond Twitter, Part Time Lab has also created recruitment posts on Kim's behalf on job hunting sites like Wisestep and Job Spider. The team also created a fake LinkedIn profile for Kim for recruitment, but the page recently got shut down by the platform.
For example, the job description on Job Spider reads "…Vacancies are opening every day…I'm building labor camps and we need more laborers…more child labor is needed to grow the empire…I demand loyalty and respect…"
The team also created a promotional video for the campaign last month that depicts Kim as "the most glorious man on earth."
It's unclear how much donation "The Greatest Recruit" has helped raise for Liberty in North Korea so far, but Part Time Lab plans to run the new Twitter campaign for a month to drive more traffic to the non-profit. "Once the campaign winds down, I'll keep writing my normal tweets making fun of Kim. I'll be here till he gets overthrown," said Breakwell. "And when he is, I'll be ready to make fun of whatever dictator replaces him."
https://digiday.com/?p=203502
December 8, 2023 • 3 min read
For Atlas Creative, expanding into Roblox is not solely a play to scale up. The company believes there are concrete benefits that will come with having a hand in multiple metaverse platforms.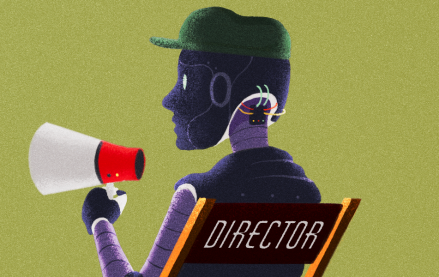 December 8, 2023 • 5 min read
Since ChatGPT became a breakout hit, the names of numerous AI companies and products have entered the cultural vernacular.
December 8, 2023 • 4 min read
Even as linear TV ad spend declines, 23andMe is reinvesting in the channel to boost brand awareness.