Influencer marketing is winning a bigger slice of brands' budgets. But on Instagram, it's not always obvious what's an ad, because so many popular Instagrammers are simply not labeling them as such.
The U.K.'s rules on non-broadcast ads, which the Advertising Standards Authority enforces, state that sponsored posts from influencers should be labeled with a hashtag, like #ad or #spon. However, industry insiders say posts that flout these rules remain widespread, despite a number of high-profile wrist-slappings from the authorities.
"It's happening across all places, from YouTube to Instagram," said Dominic McGregor, the co-founder and COO of marketing agency Social Chain.
McGregor's company was itself at the receiving end of a public telling-off in August, when the Competition and Markets Authority identified 19 influencer campaigns on Twitter, YouTube and Instagram that were not appropriately labeled as ads by Social Chain.
Since then, the agency has been working "closely" with the ASA on the issue. But while Social Chain might be reformed sinners, many misdeeds go unpunished. "More than anything, it's about people not understanding the rules. Small businesses don't understand there is a governing body around this," McGregor said.
While agencies say the practice runs the gamut of talent, the most prolific rule-breakers are reality TV stars promoting weight-loss products, cosmetics and apps. They are able to hide in plain sight now that there are so many more influencers around.
Cast members from the TV show "Made in Chelsea" — Binky Felstead, Ryan Libbey and Louise Thompson, for example — feature brand endorsements on their Instagram channels without the label #ad or #spon. The cast of Geordie Shore also feature product placements that are labeled as ads elsewhere. For example, take a look at this image of the dating app Badoo.
But whether these smaller brands, which also include Iconic makeup and Flat Tummy Tea, don't know the rules or choose to avoid them, it's bad for business, said Jane Wilson, managing director at MHP Communications.
"In the U.K., ASA's CAP guidelines on influencer marketing are clear. Brands and influencers must disclose when content is sponsored," she said. For her, paid-for content masquerading as real content threatens to destroy the main draw of influencers: their authenticity.
"Shoehorning a brand endorsement into an Instagram post, blog or vlog will be obvious to regular followers, particularly when these posts are accompanied by brand-guided hashtags, overly staged photos and web links," she added. None of the brands mentioned in this piece responded to requests for comment for this article.
But a brand or an influencer might justify not disclosing an ad as a way of avoiding punishment by platform algorithms, which limit the reach of content that's labelled as sponsored. (Others use tricks like watermarks within videos to avoid this.) But in the long run, it's in the interest of both brands and influencers to disclose the arrangement, experts say.
Agents like Michael Joyce from the Influencers Agency say it's not talent agencies behind the problem, as the majority are "clued up" veterans. Rather, it's the influx of new talent and "mavericks" into the mix.
"Anyone who works in the digital world is aware of what they can and cannot do. But lots of new people coming into the market don't have experience as an agent or a PR company."
And with a few exceptions, there are hardly ever any negative repercussions. "This isn't something we get a lot of complaints about," said Matt Wilson, press officer at the ASA.
The ASA's goal is to educate management companies and brands about what makes an ad an ad, Wilson said. It's job isn't to punish brands or influencers. "We tried to get on the front foot in producing guidance to make them aware. It's a developing platform and we have a responsibility to keep pace with that," he said.
One influencer agency exec, who wished to remain anonymous, said it was common for agencies to showcase studies to clients containing "brazen" sponsored posts. He, like others, wants the naming and shaming to begin.
"We see the same from veteran online famous influencers who really should know better. Ultimately, it's everyone's responsibility, and the talent, their manager, the agency and the brand should all be enforcing it."
https://digiday.com/?p=205306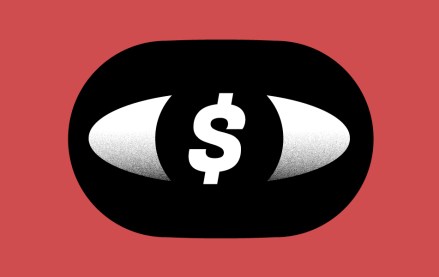 December 5, 2023 • 3 min read
The latest edition of the ANA's programmatic transparency report claims $22 billion can be saved by drastically cutting the ad tech bloat.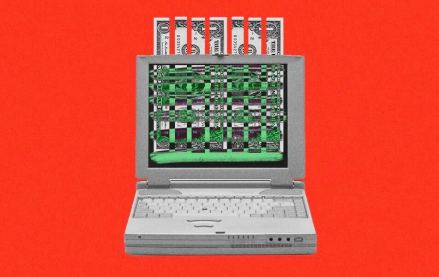 December 5, 2023 • 5 min read
Agency clients still see programmatic as an important part of their marketing budgets. But, overall, the uncertainty around programmatic could be causing them to lose confidence in online display ads as a marketing channel, and, as a result, agency clients are investing less in online display.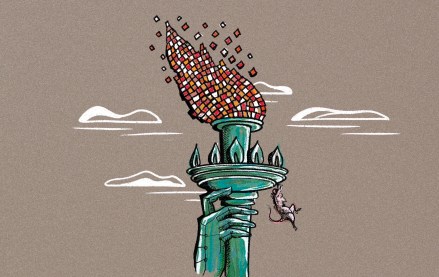 December 5, 2023 • 3 min read
There's a global AI race and different regulations in different countries might be slowing down – or speeding up – innovation. Here is a breakout of how regulations are being shaped on both sides of the Atlantic.