Though mobile devices are taking up a huge chunk of our attention, advertisers are still grappling with how best to plan campaigns around it. According to new research, some of the biggest challenges in doing so, appear to be cultural rather than technological.
A survey of 85 media agency executives conducted by the IAB U.K. found that agencies have a better overall understanding of mobile advertising. Half (49 percent) of U.K. media agency employees surveyed said mobile is a regular part of client proposals, up from 38 percent in 2013. Three-quarters (78 percent) of U.K. media agency employees also said mobile will be integrated into their wider agencies by the end of this year.
Progress aside, agencies said they'd spend more if they could fix a few key issues. One major challenge is cross-screen tracking: 90 percent of U.K. media agency employees felt that not being able to track cross-screen campaigns was a huge barrier to mobile growth. Some issues are less-well publicized though. A quarter (27 percent) of those surveyed still have "no idea" how to comply with privacy laws concerning mobile data, and 22 percent also have no idea how to manage brand safety on mobile.
The challenges identified by this survey resonated with Erfan Djazmi, head of planning for Europe, Middle East and Africa at digital agency Essence. But he said the difficulties presented by mobile are surmountable. "The proliferation of mobile apps means that brands need to be more rigorous and dedicated to building lists of apps and mobile sites that are brand safe," he said. "This is the job of brands and agencies, not suppliers of inventory."
In the long run, he expects programmatic trading techniques to resolve this issue. "Programmatic will make it easier for brand safety checks as brands and agencies build safety lists through one platform rather than multiple supply partners," he added.
The lack of understanding around mobile privacy hints at the complexity of the issue."Mobile privacy is very complex because there are so many nuances involved," said Yves Schwartzbart, regulatory affairs manager at the U.K. Internet Advertising Bureau and leader of its mobile privacy initiatives. "Different data sets have different levels of risk attached to them in terms of what it may mean to an individual user or device. That's where this agency uncertainty comes from."
Experts suggest a greater need for more education throughout the industry. At an agency level, there's a Europe-wide initiative to bring the AdChoices icon to mobile. Like the desktop-based initiative, the AdChoices icon allows users to see which companies are collecting their data for the purpose of retargeting. Schwartzbart hopes widespread adoption of the icon, which gives users the ability to opt out of data collection, will signal that the industry can effectively self-regulate without the need for restrictive legislation.
European Data Protection laws are expected to be drafted in early 2016 and rolled out by 2018. Until then, U.S. ad tech companies fear they could face a completely different set of rules dictating their business in Europe. This also means U.K. agencies' mobile privacy struggles are unlikely to disappear until data protection rules are settled.
"I think there's lot of uncertainty in the marketplace when it comes to data protection regulation," said Schwartzbart. "It throws open the question as to whether existing business models based on data use will be compliant with future regulation. That adds to the general climate of uncertainty amongst agency people that we've seen with this research."
Photo courtesy of Twin Design / Shutterstock.com
https://digiday.com/?p=107623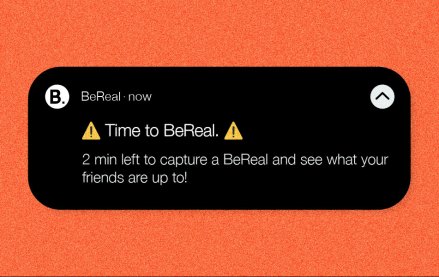 October 4, 2023 • 4 min read
•
•
BeReal launches its first global campaign, hoping to drum up buzz with users. Now, marketers are reconsidering the app.
October 4, 2023 • 7 min read
•
•
There are still those who believe that AR has a place in the marketing funnel, however big or small right now.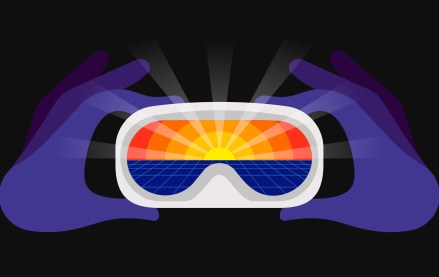 October 4, 2023 • 3 min read
•
•
With Pokémon Go revenues falling year-over-year, Niantic, its developer, is looking beyond its popular augmented reality game to generate profits.