Uh-oh, United's now under attack on Chinese social networks
April 11, 2017 • 3 min read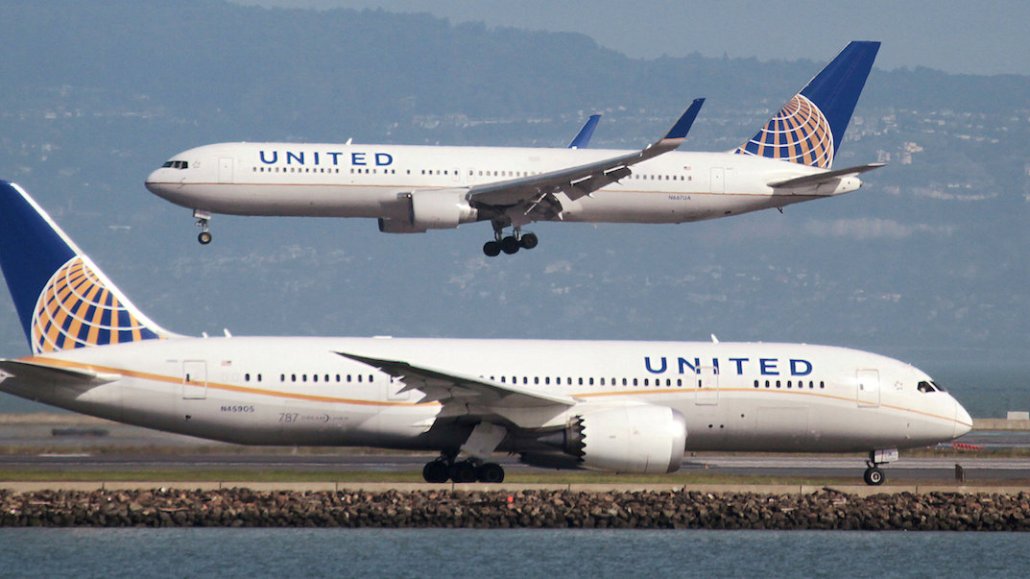 A core military doctrine is: Never fight a two-front war.
Unfortunately for besieged United Airlines it is now under siege in America and has a new Chinese front to deal with. Within 24 hours after a 30-second video — that features a man being dragged off a United Express flight from Chicago — went viral on Twitter, Facebook and YouTube in the U.S., the incident has become the No. 1 trending topic on Weibo and WeChat, two most popular social networks in China. The outrage in China is tinged with accusations of racism.
Posters on the Chinese social networks hold that the removed passenger, David Dao, was profiled as Chinese. (Dao is an American of Vietnamese ethnicity; early reports misidentified him as Chinese.) Such polarized reaction to a western brand on China's social media is rare to see. Given the large population in China, the United scandal will continue to escalate on social and turn out to be costly for the airline because United is by far the largest U.S. carrier over there.
"This touches an emotional part of Chinese young people," said Saul Gitlin, a media consultant who has studied and lived in China for many years. "China was historically suppressed and dictated by Western powers. But now, its economy is rapidly growing and young people there are very proud of their country. They ask for respect. I think Western brands have to be sensitive to that emotional position."
The hashtag #美联航强制乘客下机 (translation: "United passenger dragged off plane") is the top topic in Weibo's travel category that has around 12,000 followers, 210,000 discussions and over four billion views.
"United Airlines will never forcibly remove a white passenger or a black passenger, but it thinks Asians don't have the spine to fight back? And its CEO didn't even issue a heartfelt apology," Weibo user Lady_Wohoiine wrote on Tuesday.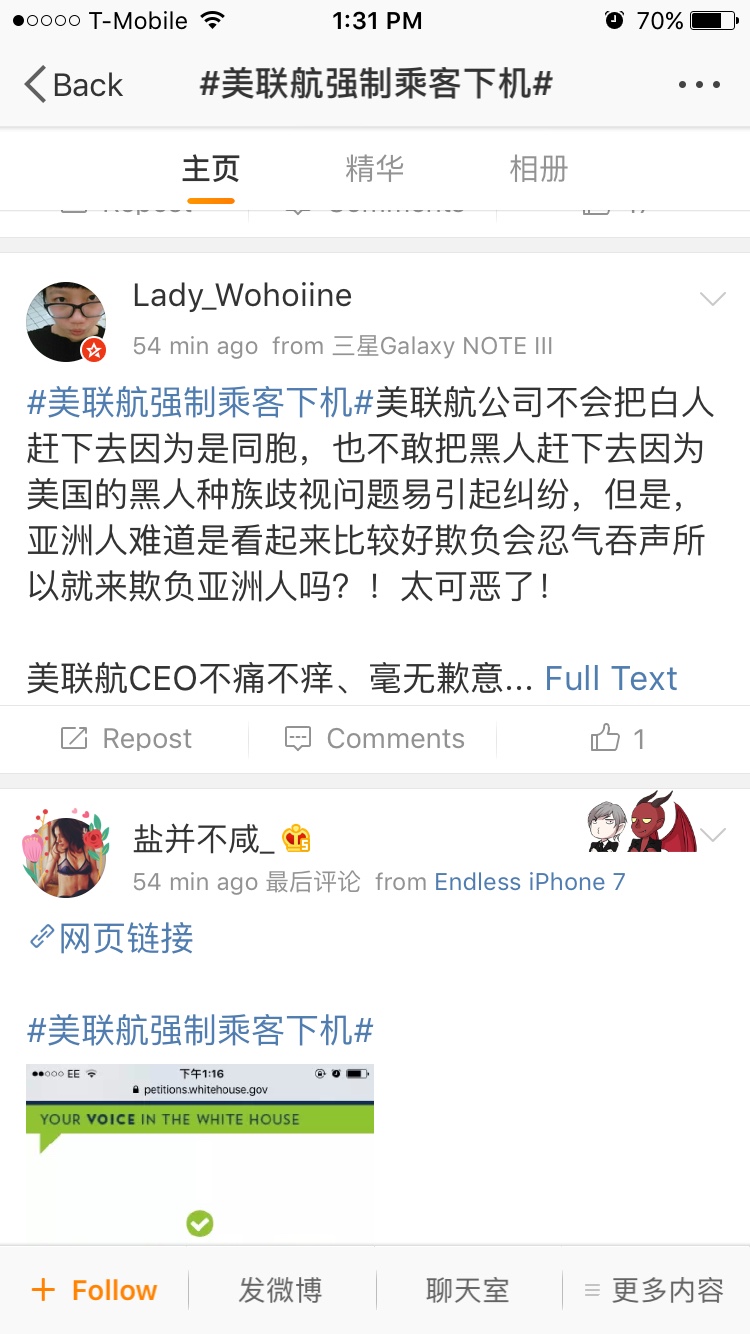 "I finally got the confirmation email from the #ChineseLivesMater petition after I changed four email addresses and spent four hours," wrote another Chinese Weibo user.
Michale_P_Toothman, a lecturer at University of California, on the other hand, expressed on Weibo that as an American, he is disgusted by this video and will never fly United Airlines again.
Celebrities like comedian Joe Wong — who performed on the "Late Show with David Letterman" and has around two million followers on Weibo — also weighed in on the scandal. He has posted seven times about the United boarding fiasco since 8:24 pm E.T. last night. "Many Chinese stay silent because they are afraid to lose face," he wrote in one of his posts.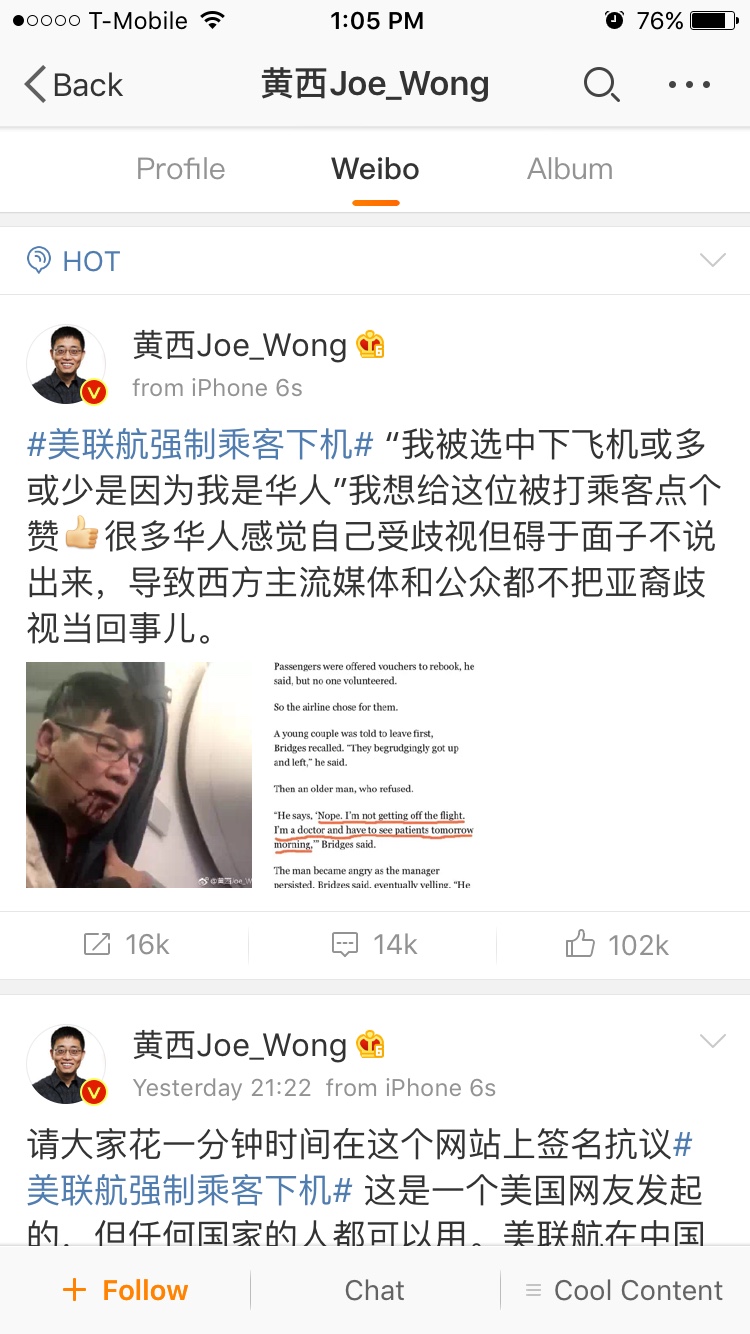 WeChat users, on the other hand, are sharing articles around the United PR crisis from publications like LinkedIn China and This is America. For example, more than 100,000 WeChat users read — and 700 liked — an older LinkedIn article about a prior United PR crisis when musician Dave Carroll wrote a song called "United Breaks Guitars," to mock the brand because he had to check his $3,500 custom Taylor guitar.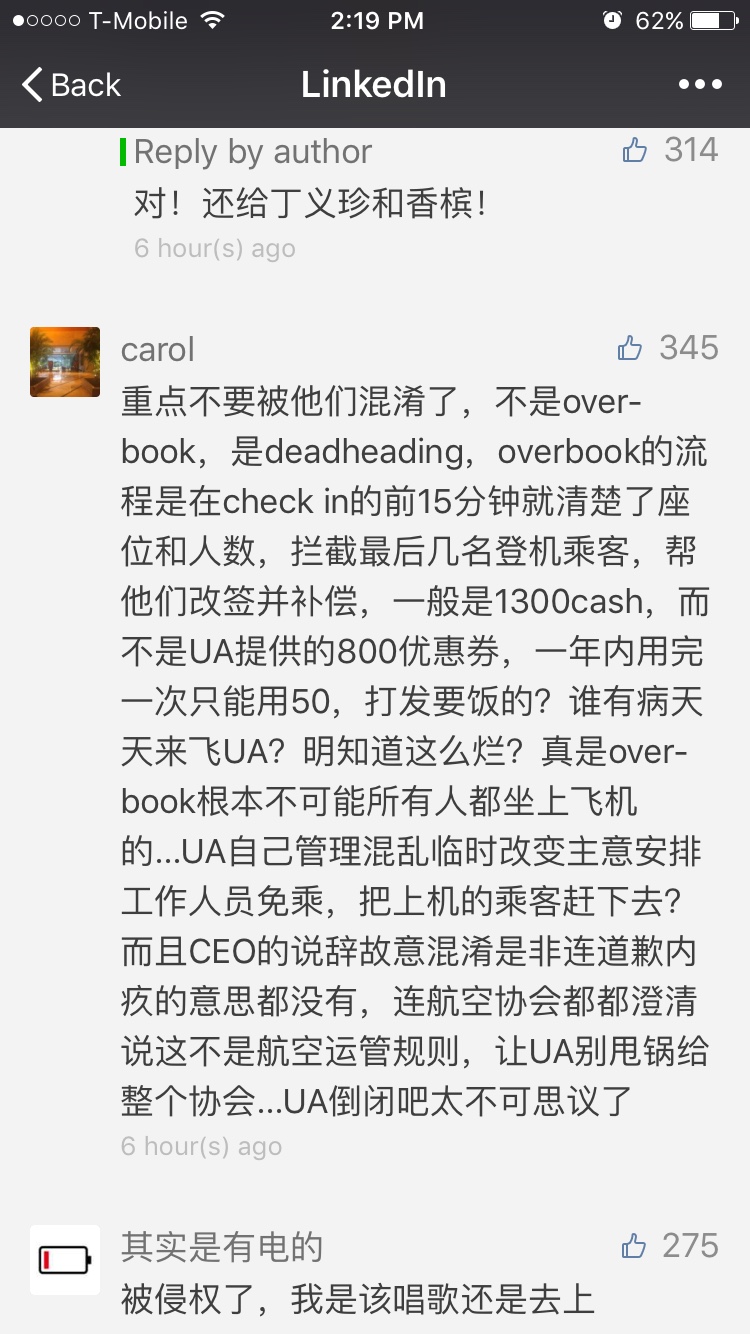 This reporter's WeChat newsfeed, Moment, is also filled with comments like "United is disgusting" or "I will never fly United again."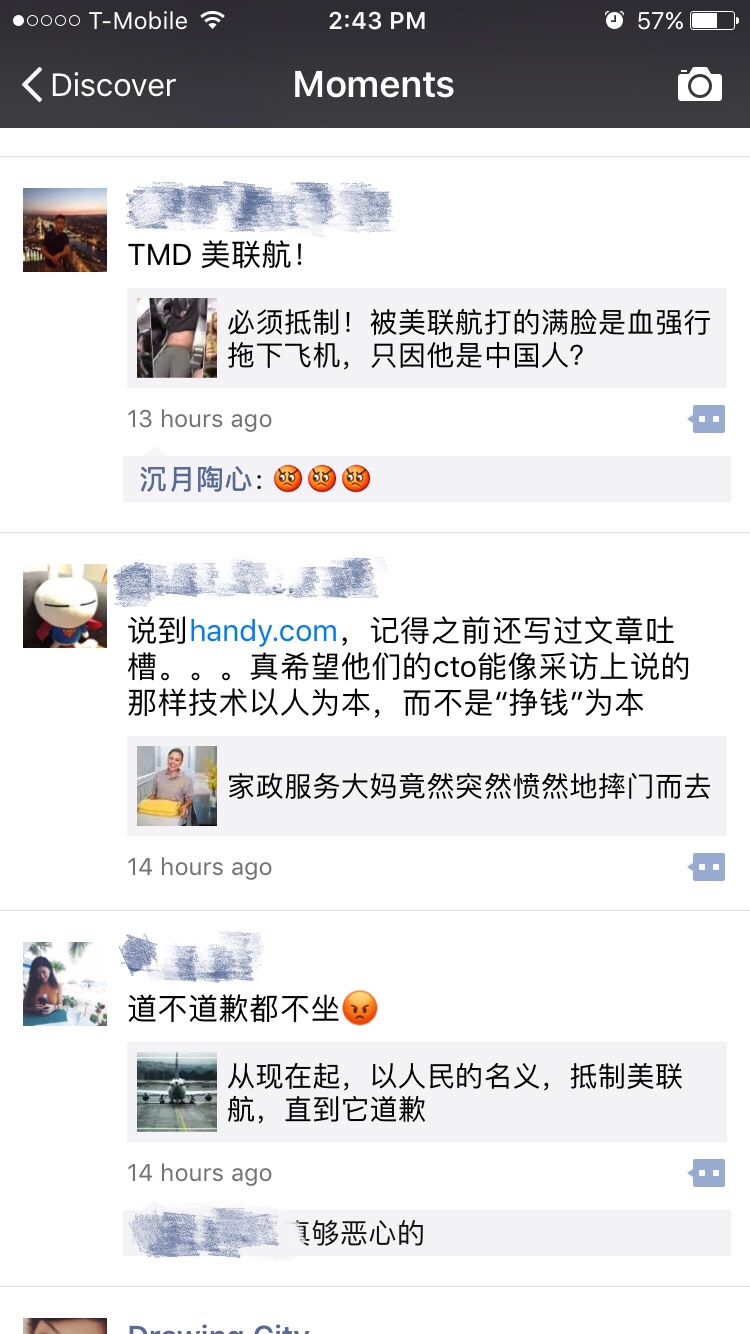 As of today, United's stock dropped by over 2 percent, wiping around $600 million off its market cap. It's unclear how much more the airline will lose when it is fighting a two-front war in both the U.S. and China.
https://digiday.com/?p=231885
September 25, 2023 • 5 min read
As esports winter sets in, the companies that are best insulated from the cold are the ones that designed their balance sheets for a years-long march to profitability — not the massive and rapid returns promised by some esports companies during the industry's initial wave of growth.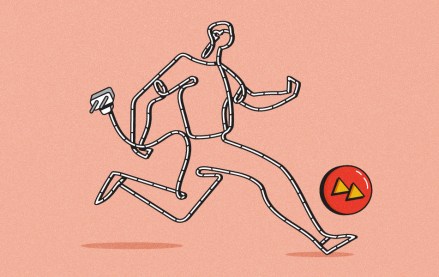 September 22, 2023 • 4 min read
Women's sports are having a moment. Brands, media companies and agencies are looking to get in on the action.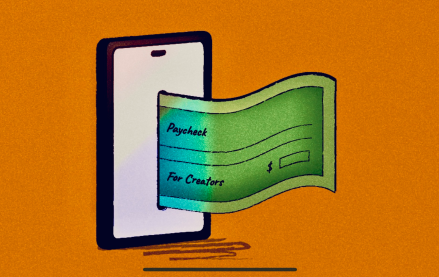 September 22, 2023 • 6 min read
The Hollywood strikes were supposed to be a game changer for many of them, but the situation hasn't quite lived up to the hype.