Can Uber build a political pressure group and a brand at the same time?
July 24, 2015 • 4 min read

Wednesday's news that the de Blasio administration would drop its plan to place a cap on the number of Uber vehicles in New York City was widely dubbed a win for the ride-sharing app.
But like it or not, Uber is now as much a political pressure group as a brand — and reconciling those identities can be hard for a customer. A video by Uber about New York Mayor Bill de Blasio's cap proposal felt eerily like an election spot. No surprise considering former top Obama campaign strategist David Plouffe works for Uber.
Uber has morphed into a poster-child for the modern on-demand economy: Hillary Clinton has lashed out at Uber and the "on-demand economy" and promised to make contract workers a key part of her economic agenda. In California, a ruling by the state's Labor Commission that said Uber drivers are now employees is being appealed by the company. The LA Times went as far as to call the 2016 presidential race the first "Uber election," as it is "exposing fundamentally different approaches over how to embrace new technologies without hurting American workers."
"They've been a political brand from the beginning," said Sam Becker, creative director at Brand Union. "Once Uber started a ride-sharing service, the government became the competition."
Being a political brand entails a willingness to specialize in "contrast" advertising. That means going negative and getting nasty.
"That's not something every other brand does," said Nate Byer, strategist at Blue State Digital, a Washington D.C. firm specializing in advocacy and constituency development.
This combatively political bent can be traced back to last year, when Uber hired Plouffe as chief adviser. Plouffe, who used tactics more commonly seen in political races, was widely seen as a driving force behind Wednesday's big win in the Big Apple. Uber is, by all accounts, self-aware: When Plouffe was hired, CEO Travis Kalanick wrote, "Over the years, what I've come to realize is that this controversy exists because we are in the middle of a political campaign and it turns out the candidate is Uber."
But if it wants to be both a well-loved brand as well as a political group, it will have to ensure its constituents also remain customers. So the people who wrote emails to and tweeted at the mayor (including a few celebrities) are now evangelizing for the company — but Byer said that now's the time to give them something back. "You can't use [customers] as political-action ATMs," he said.
Brand Union's Becker compared Uber's efforts to those of Airbnb, which hasn't done much in the way of visible political work, despite running into hurdles of its own in various municipalities. Airbnb has come under scrutiny from New York State government for tax issues, and whether its listings violate laws that prohibit short-term subletting. But instead of getting into an aggressive, combative war with regulatory authorities, Airbnb went the warm and fuzzy route, with videos and stories about the community it helps and its hosts — many of whom earn a little extra money from the service. "Airbnb won't touch this with a 10-foot pole," said Becker, who added that it is Uber's proactive, political outreach to customers that makes it so different.
Kaleen Ogden, planning lead at Huge's Washington, D.C. office, said that Uber stumbled into its politicized situation. "They are fighting for survival, and so they're more a candidate rather than a cause," she said. She drew comparisons to AARP or AAA, both organizations that fight on the Hill for causes but still offer functional services to customers. "Uber can be a brand and a political group and not necessarily have to separate both," said Ogden.
Becker said that while Uber's aggressive tone worked in New York, it's tough for Uber to be both brand and political pressure group. "What works for them in a business sense here might not work in a brand sense. Their strong point of view can be viewed as antagonizing and aggressive." Brands don't like being seen as political because choosing a side inherently alienates potential customers, he said.
When asked how Uber internally reconciles and manages those two roles, an Uber spokesperson sent Digiday this statement from general manager Josh Mohrer: "We're pleased to have reached an agreement with Mayor de Blasio's administration and the City Council to collaborate on a joint transportation study and to work together on ways to continue expanding economic opportunity, mobility and transportation access in the city."
Dodged like a politician.
https://digiday.com/?p=127680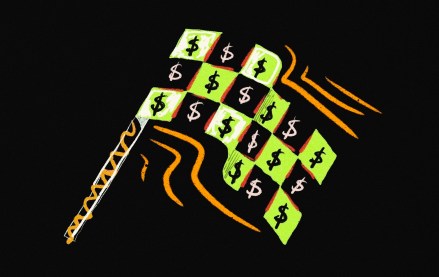 September 26, 2023 • 3 min read
With three Grand Prix races in the U.S. this year – Miami this past May, Austin in October and Las Vegas in November – the interest from U.S. marketers in Formula One has increased this year, according to agency executives, who say they expect that growth to continue next year.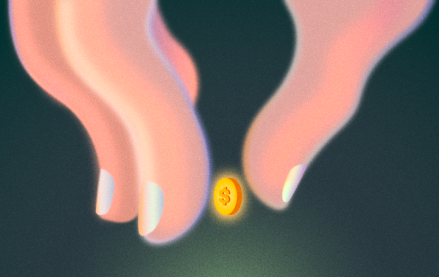 September 26, 2023 • 6 min read
A Digiday+ Research survey found that brands and retailers report using Facebook less over the last few years, all while the platform's value to their revenues and brands has increased.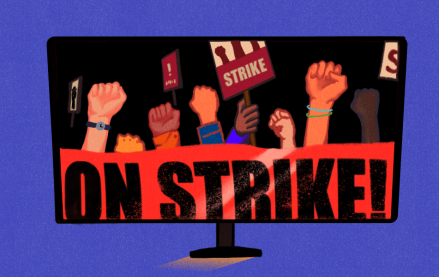 September 26, 2023 • 5 min read
The timeline for a return to business as usual – whatever that may mean now – is yet to be determined.