Join the conversation! Today, we're talking about diarrhea. Hello? Anyone there?
Check out this week's batch of forced, nonsensical brand tweets from brands like Skittles, Honda and others.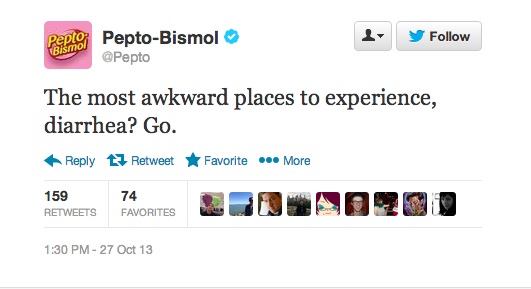 For some, the grammatical atrocity trumps the diarrhea-engagement ploy. You weren't kidding about "awkward," Pepto. The best reply came courtesy of @jbrons: "Log out forever."
Skittles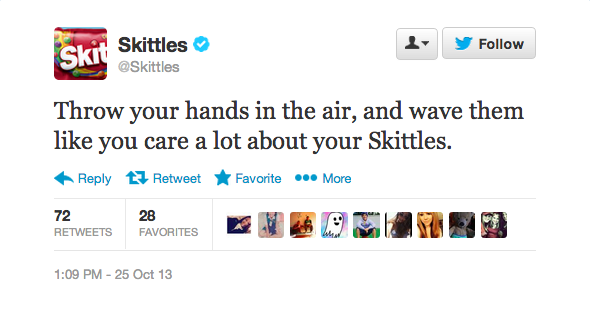 Going to defer to @ahumblemoose on this one: "Um, that's not the song, bro." Nor is it, um, funny.
What exactly was the thinking was behind this tweet — how long did it take  to come up with the strategy and the copy for this one?  We're not sure who is worse: Applebee's or the 65 people who favorited it.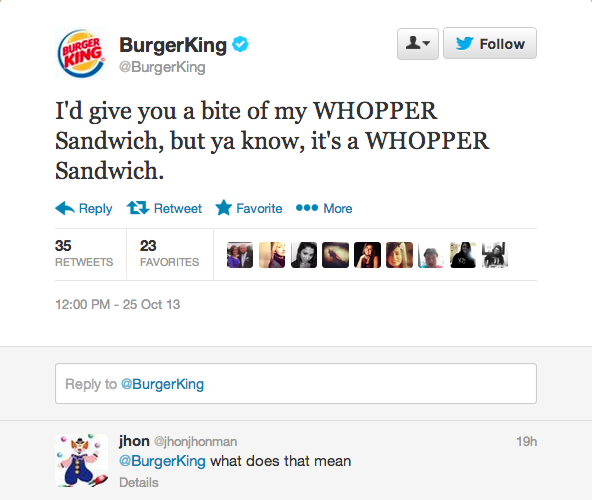 It's always perturbing when a huge brand uses the first person in a tweet. And it's always unfortunate when companies make feeble jokes about their own products. So good work BK, you killed two birds with one stone.
Please don't share your hilarious #randomthoughts, Chips Ahoy. You're a cookie brand, not Jack Handey.
Did you happen to have this haystack with the Honda grille emblem image lying around and you just figured you'd make it work in a tweet somehow, or did you come up with the copy first and then make the art? Either way, no.
https://digiday.com/?p=53710