Tumblr goes offline for New York Fashion Week coverage
September 11, 2015 • 4 min read
•
•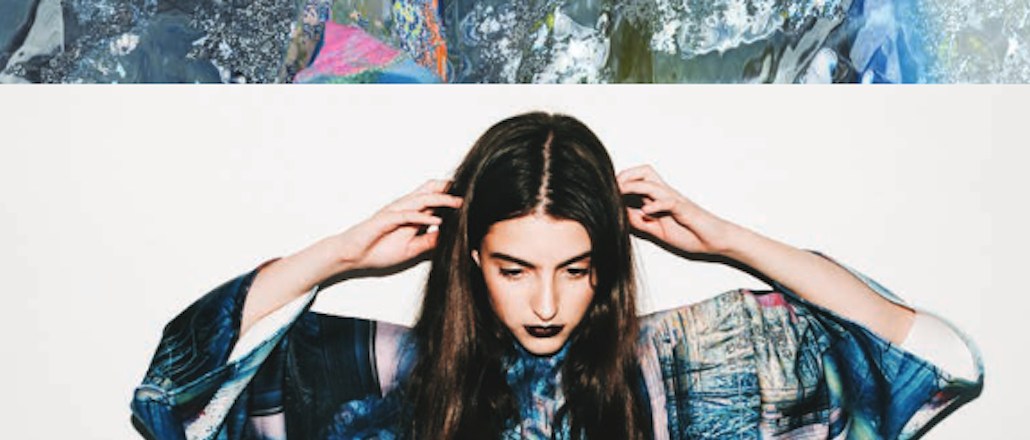 A lot has changed in the five years since Tumblr started coverage of fashion week.
These days, the hot platform choices for coverage of New York Fashion Week tend to be Instagram and Periscope. Tumblr will stick to its strategy of sending top Tumblr users, or "creators," to document the events, but it's for the first time complementing that with a pop-up space in New York's Chelsea neighborhood. The pop-up, which opens today, will show off a fashion line created by 10 veteran Tumblr artists, including some who have covered fashion week for the platform in the past. The space will also have designated room for young designers to show off their creations and will serve as a blogger meet-up space.
During the chaos of fashion week, however, Periscope's live streams andquickly curated Instagram feeds are the first to draw the eyes of fashion lovers. It's hard to pinpoint exactly where Tumblr fits into the real-time social media conversation, even after its years of fashion week coverage.
This year, the site relaunched a catch-all home for fashion week coverage (fashion.tumblr.com), where photography, sketches and other fashion-inspired posts will live as a way for users to keep up with continuously updated coverage. According to Tumblr's fashion evangelist, Valentine Uhovski, it is the poignancy of Tumblr's feed that sets it apart from other channels.
"The content can actually live on our platform," said Uhovski. "The best Tumblr posts from the first fashion week, for example, live beyond the original event. For photographers, they may be using all different channels, but they go to Tumblr to showcase their most high-quality content."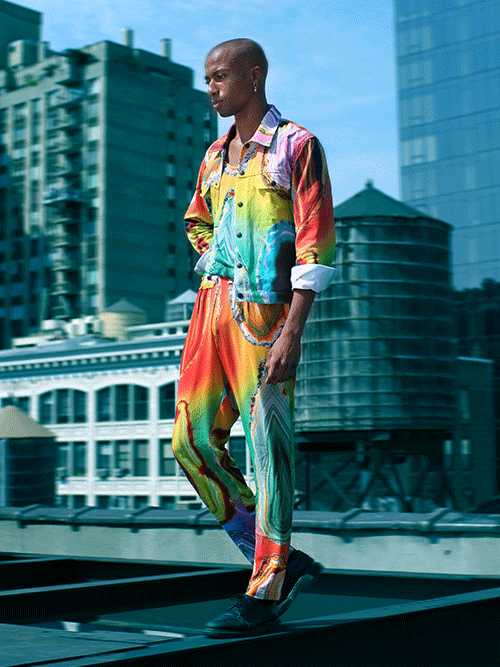 Uhovski believes that Tumblr can serve as a social form of a portfolio rather than a platform. Tom Buontempo, president of KBS's social media agency Attention, agreed.
"It's rare that we'll rely solely on a single platform for a live event," said Buontempo. "Our clients primarily turn to Tumblr as a publishing hub over social networks. It's been a great repository for content and experiences, but the expectation is that the user will turn to Tumblr to see what happened after the fact — less so in the moment."
For the polished visuals, Instagram serves as the platform playground of choice for designers and bloggers alike, especially those who haven't yet joined Snapchat or Periscope, said Buontempo. From February to March 2015 — spring fashion month — Instagram reported 140 million likes, shares and comments around fashion event posts; in June, the company hired former Lucky editor and fashion icon Eva Chen as its head of fashion partnerships.
Tumblr's content, however, doesn't get buried as quickly as Instagram's or disappear altogether like Periscope's and Snapchat's. Uhovski pointed out that Instagram regularly picks its best content to run on its own Tumblr feed.
"Tumblr is designed to have some broader longevity. There's not a clear expiration date," said Gian LaVecchia, head of digital marketing at MEC North America. "But creating real-time momentum is not their strong point. They're not tapping into that real-time moment."
The real-time moment is what gives platforms like Snapchat and Periscope their allure during fashion week — it can make viewers feel as if they're sitting front row. This fall fashion season marks Periscope's first full run of designer shows. Since launching at the end of March, the live streaming app has accumulated around 10 million users and sees a cumulative total of 40 years of content viewed on it everyday, according to the site. During London Fashion Week this fall, Ralph Lauren announced that the entire show will be viewable on Periscope.
Uhovski said that brands aren't lost on the appeal of Tumblr's purposefully laid-out content.
"A testament to [our value] is that brands are reaching out to our creators to work with them for high-quality content, and that gets used on other channels as well," he said.
This year's pop-up will be the physical representation of Tumblr's dedication to fashion week, something that Uhovski said grew organically thanks to the headquarter's proximity to New York and its tendency to draw artists and designers to the platform.
"It's become a point of reference for us, and what we can do," he said.
https://digiday.com/?p=135105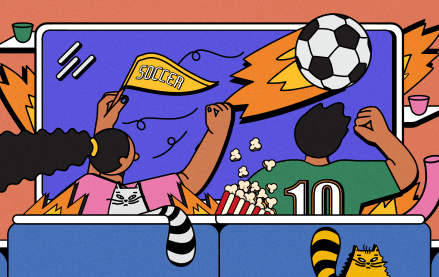 December 1, 2023 • 4 min read
Even if a game isn't make or break, sports leagues and brands want fans to be paying attention — and they're hopeful new strategies will get it.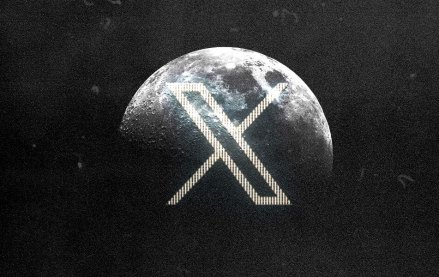 November 30, 2023 • 4 min read
In the packed DealBook conference in New York yesterday, owner Elon Musk bluntly told them to shove it.
November 30, 2023 • 2 min read
WorkTok, or CareerTok, is in full force. Combined, those hashtags on TikTok have over four billion views and it is benefiting Gen Z.