'Transition and disruption': How an agency president is fighting talent drain
April 20, 2022 • 4 min read
The war for talent has been waging since last spring with agencies scrambling to roll out perks that will not only attract talent, but retain it.
Employee burnout and a robust job market only greased the wheels that were already spinning. At the top of this year, nearly 40% of agency employees said their agencies lost someone to the so-called Great Resignation in 2021, according to Digiday research. To stop the bleeding, agencies ramped up benefits like flexible work environments and summer Fridays.
The so-called Great Resignation showed up on the doorstep of Minneapolis-based agency Periscope in July 2020, long before it spread throughout corporate America at large in 2021. Unsettled with "so much transition and disruption," all of Pericope's employees at the time staged a walkout, said Cari Bucci-Hulings, president at Periscope. Staff who walked cited issues over employee diversity data and Periscope parent company Quad — the marketing solutions provider that acquired the agency in 2018 — alleged interference with Periscope's social media communications in relation to the Black Lives Matter movement, as reported by Adweek.
Bucci-Hulings stepped into her role shortly after the July 2, 2020 walkout, joining as president of the agency on July 6, 2020 after serving the same role at independent agency Marc USA. She was tasked with reinvigorating the company and rebuilding trust between agency staff and leadership. To do so, Bucci-Hulings rolled out interviews with current staff to better understand why employees stay and what might cause them to leave. Digiday caught up with Bucci-Hulings to learn more about fostering employee talent, repairing work relationships and more.
This interview has been lightly edited for clarity.
You came into your role at Periscope during an extremely turbulent time. What was it like being new in leadership and walking into that environment?
When I joined Periscope, I knew, and the leadership team at the time knew, that it was primed for change; that we were ready for big change and further disruption, while scary and unsettling to everybody. We really were able to calm ourselves, if you will, and turn it into an opportunity for the agency. This is us getting comfortable with the unknown. We are really going to push the limits of how settled we can be and feel. But the beauty of that kind of disruption is you have no choice but to be brave.
What were some of the strategies that you used to turn things around and try to create a more cohesive workplace?
For us, there were three [strategies]. The first is fearless listening or fearless witnessing. When you really encourage people and are truly listening to people, they open up to you. You then are accountable for having heard as a leader, to then do something about it and respond to what they have shared with you. The second thing we did was [get] back to accountability. We took a really structured approach to identifying what things we wanted to advance and systematically going through and advancing them, acknowledging that nothing was going to be perfect and we were going to make mistakes. The third thing we did was we put in place almost an entirely new leadership team.
Talk to me about stay interviews, seeing what makes staff stay. Why does that matter to your work?
What we found that was so great about the stay interviews, [and] we will continue to do them regularly, is to not only understand what was broken at the agency that perhaps was making people leave or what was better somewhere else they were leaving for, but what were the strengths of the agency that we really needed to protect at all costs.
What were some of the hangups that were causing tension at the agency?
A lot of the hang ups had to do with the fact that the agency had been through so much transition and disruption. Some people sort of lost their bravery. The culture had sort of lost its bravery. People were worried about what was the next shoe that was going to drop, they were uncertain of the future.
There was discomfort within the agency during the time of the acquisition and the loss of some key clients. The pandemic began shortly after, which only added to the discomfort by removing the connectivity and culture from the day-to-day lives of the teams.
How have the changes that your team has put into place helped?
We've had double digit increases in overall employee engagement [51% of employees reported that they believe team morale is strong in 2021, an increase of 44% since 2019, according to a company spokesperson]. And double digit increases in some of the metrics [accounting for company culture and employee morale] that we think are sort of most important. The proof is in the pudding. The agency's growing again. [Periscope has won five pieces of new business since the beginning of 2022, which will result in growing its staff by 10%.] We're winning, we're growing and we're attracting talent.
https://digiday.com/?p=445576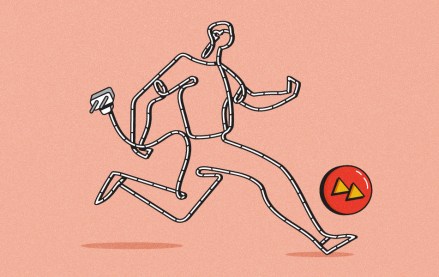 September 22, 2023 • 4 min read
Women's sports are having a moment. Brands, media companies and agencies are looking to get in on the action.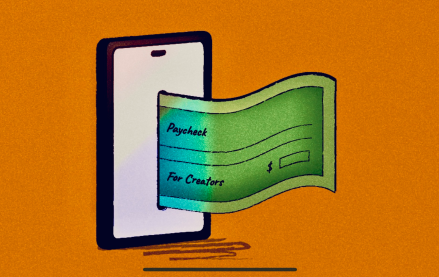 September 22, 2023 • 6 min read
The Hollywood strikes were supposed to be a game changer for many of them, but the situation hasn't quite lived up to the hype.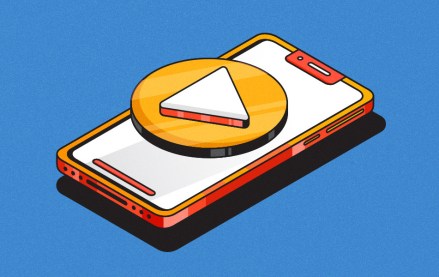 September 22, 2023 • 5 min read
Given the rise of short-form video, agencies that focus on the format, rather than specific platform expertise, will reap the rewards.