'Gateway to anything a marketer can dream up': Touchless commerce has normalized the QR code, and brands are giving it a second look
March 4, 2021 • 4 min read
•
•
Ivy Liu
Marketers are giving QR codes a second look this year, adding them to packaging, retail displays and out-of-home ads.
While marketers initially experimented with the QR code in the early 2010s, some saw the code as a fad bound to fade out as consumer adoption of the QR code was lackluster. That prediction proved true for the latter half of the decade, though the scannable code has made a comeback over the last year. Marketers and agency execs say adoption and use of QR codes has increased amid the pandemic — restaurants and bars were early adopters of the QR code last year, opting for digital menus rather than using a high-touch physical menu — as consumers sought touchless experiences.
Now that consumers are more comfortable with using them, marketers say they are experimenting with adding more QR codes to packaging and retail displays as well as testing them out in advertising. Ju Rhyu, CEO and co-founder of Hero Cosmetics, saw a 70% increase in day-over-day sales after the skincare brand was featured on The Today Show in late February with a QR code that led to the brand's Amazon page. (Rhyu declined to share exact sales figures.)
"Now it's making me think about how we can leverage QR codes more," said Rhyu, adding that the brand had previously been featured on the morning show but hadn't seen the same sales lift. "We're talking about putting it on our packaging or on a display at retail. If we were to do an out-of-home activation, it could be cool to add a QR code so they could buy on the spot if they need. I want to explore QR codes more now that I've seen the potential of it from a commerce standpoint."
Brands like direct-to-consumer furniture brand Koala and CBD pet brand ZenPup, are among the marketers exploring using the QR code more frequently on packaging, in advertising or both now that consumer adoption has increased. For DTC brands, the QR code can give brands a sense of how consumers interact with a brand in a retail space offline and that can be appealing for DTC founders, explained Jim Norton, chief revenue officer of QR code technology company Flowcode. Recently, JLo Beauty worked with Flowcode to add QR codes to its out-of-home campaign in New York City.
"It's a simple, straightforward, Covid-protocol-friendly mechanism to deliver information, offers, and digital experiences to consumers," said Koala CMO Peter Sloterdyk, adding that the brand is adding QR codes to give consumers product care information, customer service communications, assembly instructions as well as to track campaign engagement.
Sloterdyk continued: "It could be a menu or a product assembly video or a personalized digital experience; a QR code is a gateway to anything a marketer can dream up. And now that adoption is at an all time high, the barrier to entry (or engagement) has been removed."
Now that adoption is more common, marketers say they're more likely to experiment with the type of content or experience they deliver to consumers via QR codes. "Now that these codes are understood, accepted, and part of the consumers everyday life brands have an opportunity to get creative with how they have to use them and the type of information they will share," said Jen Weatherhead, CEO and co-Founder of Zenpup. The CBD petcare brand is adding QR codes to all of its packaging as a way for consumers to check the product's certificate of authentication.
Aside from using QR codes as a way to cut down on cluttered messaging on packaging, the use of QR codes can also help with attribution woes for marketers. "You can attribute that content to someone in a specific location in a specific moment," said Brandon Perlman, CEO and founder, Social Studies, an influencer marketing agency. "Say you have an influencer driving people to a restaurant or a hotel, the QR code on location can provide a unique experience to that person in that moment and attribute that someone went there and performed the desired call to action."
Agency execs say that they expect the return and rise of the QR code to continue this year as consumers continue to vie for a touchless retail experience. Even as the vaccine rolls out and the ability to get back to some sense of normal seems possible, agency execs expect the adoption of the QR code to continue as it has now been normalized and made easier as smartphones native camera apps now easily scan them.
"QR codes were ahead of their time," said Whitney Fishman, managing partner, innovation and consumer technology at Wavemaker. "It's made for 2021 in that it's contact-less and seamless. Though it used to only exist on packages, it can now exist on menus, walls and more and can be used on smartphones to allow increased access and connectivity. Now you have the opportunity to transform anything into a storytelling tool via QR code."
Access exclusive marketing insights and analysis from Digiday. Apply to join the Digiday Research Panel.
https://digiday.com/?p=401500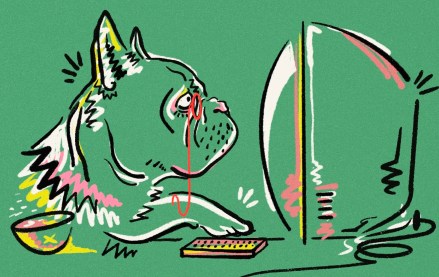 October 2, 2023 • 7 min read
•
•
When it comes to agencies, both of Meta's older sibling social media platforms may be past their primes.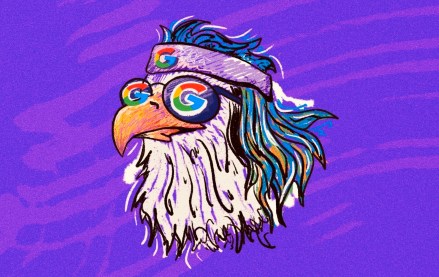 October 2, 2023 • 3 min read
•
•
The legal battle sees Apple and Google et al attempt to conceal their inner workings, developments that mirror the experience of their media customers.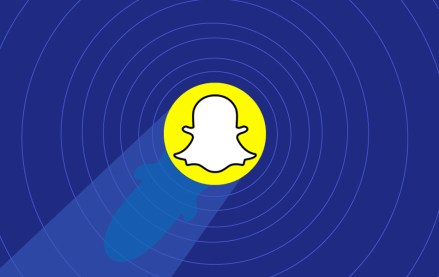 September 29, 2023 • 3 min read
•
•
"We are not diminishing the importance of AR," he said. "In fact, we are strategically reallocating resources to strengthen our endeavors in AR advertising and to elevate the fundamental AR experiences provided to Snapchat users."