This is a story from Glossy, Digiday Media's new publication devoted to how technology is changing the luxury and fashion industries.
Walking the red carpet at tonight's Met Gala will be Watson.
The theme of tonight's event is "Manus x Machina: Fashion in an Age of Technology" so, naturally, wearables were expected to make an appearance. IBM worked with American fashion house Marchesa to create a smart-dress for the occasion, which will be revealed at 7 p.m. IBM and Marchesa used cognitive data along every step of the creation process, from concept, to research and development, to design.
"When we were approached by IBM, it just really excited us on a creative level. We were thinking my god, what are the possibilities here?" said Georgina Chapman, co-founder of Marchesa, in a video announcing the partnership.

The resulting dress was designed with threads connected to Watson's API that will light up with LED lights on the red carpet at the Metropolitan Museum. It was embroidered with 150 flowers, that will light up in different colors to reflect the sentiment in tweets around the #MetGala chatter.
"Watson's underlying mission is to build tools that are valuable for people in a creative field," said Jeff Arn, marketing analytics strategist for IBM Watson. "It can recommend new combinations of colors, discover the best material, as well as take what the fans are saying about the dress, and understands the emotions underneath."
This isn't IBM Watson's first connection to retail. In the fall, it partnered with The North Face to create a smart search engine, essentially a chat bot that emulated a store associate helping customers find the right coat for their climate and activity. In April, it stepped into e-commerce when it teamed with Bear Naked Granola to offer recommendations for custom flavor combinations.
With Marchesa, though, Watson takes on high fashion. When building the dress, its color palette was chosen with the guidance of IBM-powered cognitive data. After using Watson technology to analyze hundreds of previous Marchesa dresses and photos of celebrities wearing the brand, the technology came back with suggestions for the Met Gala dress's direction. Watson's Color Theory software associates different colors with different emotions: red represents confidence, yellow, innovation and gray has a futuristic connotation. (Watson might be the only being — sentient or otherwise — that fully understands what the colors are meant to convey, but we're sure they'll look pretty.)
When it came to material choice, Watson's capabilities again came into play to determine the proper material, weight and quality of each fabric used. Arn said that the dress was the product of the relationship between humans and machines, as fashion still calls for a personal touch.
"While Watson came in and made a lot of assistive recommendations, ultimately it was the Marchesa designers who were making the key decisions about the dress," said Arn. "Watson is meant to inspire us with new ways to weave technology into something very human and creative."
It's unclear how the dress's LEDs will actually look on the red carpet — or who will be wearing it — but hopefully, it will get Vogue editor-in-chief and Met Gala host Anna Wintour's seal of approval. (Vogue itself has been paying more attention to technology recently: The legacy magazine just launched its mobile app last Thursday.)
"Seeing one of our dresses that was able to respond and communicate with everyone out there was really something we never thought we'd ever see," said Keren Craig, Marchesa's co-founder.
https://digiday.com/?p=175331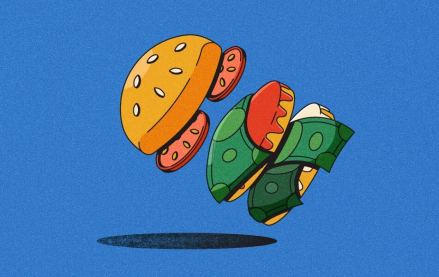 November 28, 2023 • 6 min read
As more influencers look to get into food content creation, brand opportunities are following.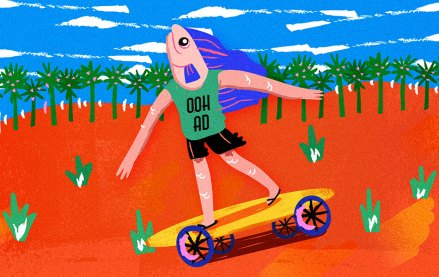 November 28, 2023 • 7 min read
As major marketers like Maybelline experiment with faux OOH, more marketers are open to the idea.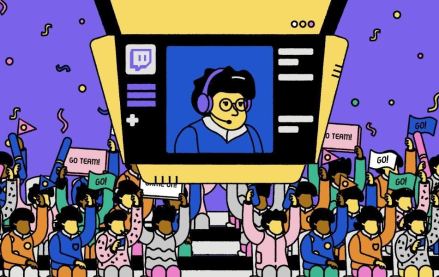 November 28, 2023 • 4 min read
The love affair between Alienware and Team Liquid does not mean that every esports organization is suddenly going to be all-in on wooing the endemic brands they once spurned in 2024. These days, esports organizations' varying level of interest in endemics is a matter of their broader brand identities — which are rapidly diverging.