TikTok's mounting privacy issues are unlikely to hurt its ad business
July 8, 2019 • 4 min read
TikTok is being heavily scrutinized by regulators and activists. But it seems, just like the case with other ad platforms, advertisers are focused more on TikTok's growing young user base.
TikTok has faced a myriad of brand safety issues. One concern comes from its younger user base. A February pitch deck showed 60% of U.S. users were between 16 and 24. In February, the Federal Trade Commission fined Musical.ly — which ByteDance bought in 2017 and merged with TikTok in 2018 — a record $5.7 million for illegally collecting personal information of children. Shortly thereafter, the UK's Information Commissioner's Officer began investigating TikTok over child data user, The Guardian reported this month.
In April, an Indian court banned TikTok for exposing children to sexual predators, pornographic content and cyberbullying, CNN reported. The ruling was overturned after TikTok claimed to be addressing those concerns. TikTok also was briefly banned in Indonesia, Reuters reported. Though, those problems still persist. In June, BuzzFeed reported on TikTok's predator problem, including particular scandals and users' own efforts to police the platform. Last week, BBC reported on TikTok's young users feeling exploited by creators through digital gifting.
Another concern stems from the fact TikTok is owned by ByteDance, a Chinese tech company, and could be used for data surveillance and censorship by the Chinese government, Yale graduate student Nick Frisch wrote for the New York Times in May.
Despite all these concerns, marketers are still experimenting with TikTok. Some brands, like Red Bull and Sony, have created their own accounts on the app. Other brands, like GrubHub and Poshmark, are buying brand takeover ads or in-feed ads on the app.
Another issue is that advertising on TikTok still is in its experimental phase. A snap poll of 70 media buyers conducted by Digiday late last week found that the vast majority of respondents did not spend ad money on TikTok currently.
"It should but unfortunately, I don't think [the UK investigation is] a factor in considering TikTok. I haven't heard a single brand even bring it up. I suspect advertisers and marketers have been so jaded by Facebook and YouTube's Problem of the Week that TikTok's fines are a tiny blip at best," said Veronica Ripson, a digital marketing consultant.
Buyers' lack of concern into privacy issues is all too familiar to Matt Rivitz, founder of Sleeping Giants. Rivitz has continually spoken out against marketers' focus on eyeballs and engagement instead of quality content, which he argues leads to societal harm. These problems coming up on TikTok is unsurprising given it relies on user-generated content, Rivitz said.
"Any time you have user-generated content you're going to run into problems unless it's well regulated and terms of service are enforced. That doesn't happen on any platform right now. The best thing we can do is support media we trust," Rivitz said.
Agencies are aware of TikTok's problems, though they won't necessarily forbid a client from advertising there.
"We always advise our clients to take into consideration compliance by partners with all applicable laws, especially those concerning young people," said Bethan Crockett, senior director of brand safety and digital risk at GroupM EMEA.
Ahead of TikTok's presence in Cannes this year, Mattias Spetz, managing director EMEA of Channel Factory, said he expected brand safety to come up on TikTok's panels and in private meetings. Indeed, how TikTok is addressing brand safety concerns was one of the audience questions during a mainstage talk with Stefan Heinrich, marketing director, at TikTok U.S.
"Proactive moderation. As long as the community is safe, a brand is safe," Heinrich said.
When asked about the UK's ICO investigation, a TikTok spokesperson emailed, "We are committed to protecting the safety and privacy of our user community."
Shortly after the FTC fine, TikTok updated its safety center with more resources for all users and for parents about settings and controls. TikTok also promoted these educational videos in the app and on Twitter.
All of these concerns come as TikTok's advertising is still in its infancy. The app made its U.S. debut in August 2018, and the company began testing advertising in January this year. Noah Mallin, head of content and experience at Wavemaker, said he sees some progress from the company.
"Advertisers are still learning about TikTok so the awareness of them as a platform is still not super high. TikTok has made some changes since the U.S. fine that they can point to show that this was addressed and I think the UK investigation pre-dates those steps," Mallin said.
https://digiday.com/?p=339856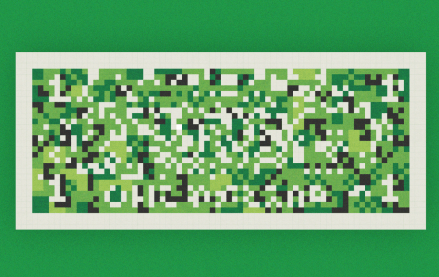 September 21, 2023 • 3 min read
Ducati has legitimate reasons to investigate Web3 tech as a marketing tool. Building a community of Ducati enthusiasts, or "Ducatisti," has been a core element of the brand's marketing for decades.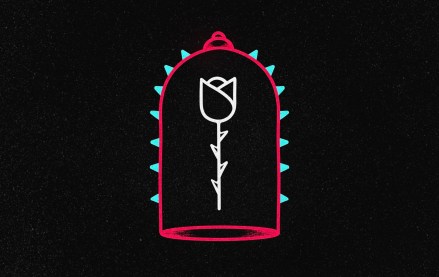 September 21, 2023 • 5 min read
In this edition of the weekly Digiday+ Research Briefing, we share focal points from Digiday's recently released reports on agency and brand confidence in TikTok, and on how publishers are making Instagram work for them.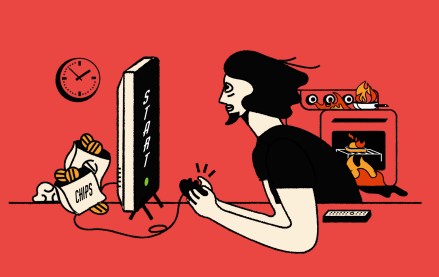 September 21, 2023 • 4 min read
While this is the first gaming related livestream Fandom has done with Instagram, it's part of a bigger push to celebrate and embrace the vast gaming community among the Gen Z demographic thriving on Instagram's platform.