Thrive Market's CMO Amina Pasha credits marketing on TikTok for membership surge
November 14, 2023 • 3 min read
•
•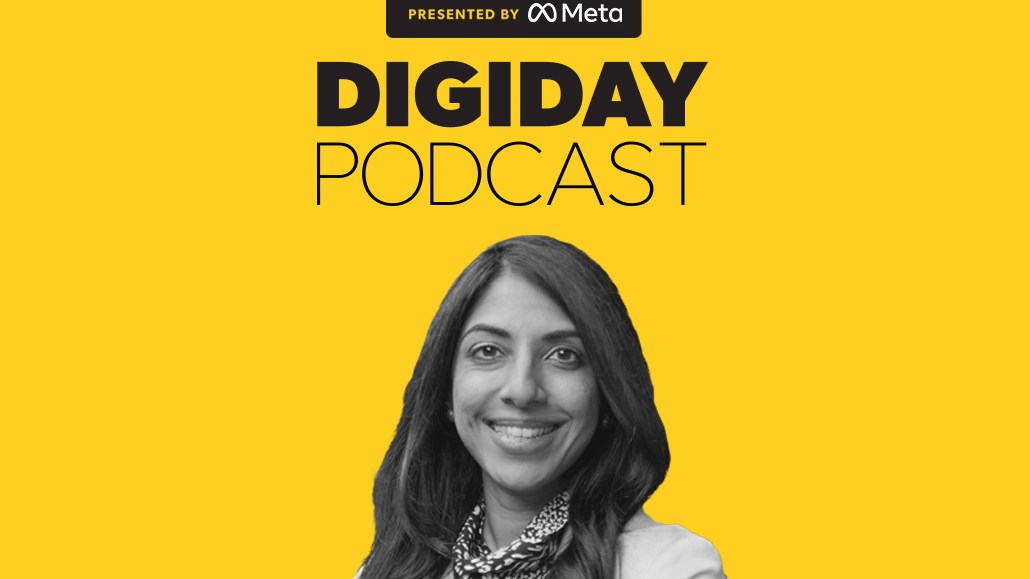 Subscribe: Apple Podcasts • Stitcher • Spotify
At this point, TikTok has gone from an experimental digital channel to a must-have in most marketing strategies. Ad spend on TikTok is expected to grow in the coming year — as much as 25% over this year — as the short-form video app looks to bridge the gap between its cultural impact and ad revenue. (More on that here.)
While TikTok has become a staple within the culture of social media, agencies and brands are still figuring out what to make of the platform's marketing and advertising potential. Spend on the platform has yet to reach Meta or Google levels. But one of the brands making a bet on TikTok and shelling out ad dollars there is Thrive Market, a membership-based online grocer.
Doubling down on the last two years of organic growth, Thrive Market scaled its TikTok spend across influencer marketing and paid ad units by more than 250% this year versus last year, according to Amina Pasha, Thrive Market's CMO. (She did not disclose further specifics.) In the latest episode of the Digiday Podcast, Pasha talks about how TikTok spurred membership growth for the grocer, plans for ad spend on the platform next year and testing into connected television.
Highlights from the conversation have been lightly edited and condensed.
On strategy and spend
The majority of our spend actually goes into three areas. It goes into Meta, TikTok and search, with the most growth coming really on Meta and TikTok this year — explosive growth, we've seen. And I'll have to say it's not like it happened overnight. Our success on both Meta and TikTok has been a journey. In fact, we got into TikTok three years ago — first through influencers. And only, I would say, in the last 12 to 15 months did we start putting paid behind it and build an organic strategy around it. Just those two channels are where the bulk of our investment is going because we know that's where those consumers are, as well. The third big part of our strategy is, we really believe that you can do brand and performance. You can do both. We don't believe in this bifurcation — that there's one team that just does brand and one team that just does performance.
Thrive's TikTok beginnings
TikTok has been one where we got in a couple of years ago, before TikTok was even a thing, which was smart because we got a head start. We got into the influencer side primarily with micro-influencers who were either already using the brand, so it was very authentic, or had a very high affinity for health and wellness, so then using the brand made natural sense. We learned a lot, mostly on creative, messaging and hooks, on what it was going to take to actually expand our influencer strategy on TikTok. Once we started seeing that format work, we started to take a lot of those ads and use that format and structure to guide what our paid ad would be as well, and started to scale that pretty gradually at first. But I would say over the last eight to nine months, pretty explosively, we just started seeing immediate performance results coming from it. We spent a lot of time on measurement as well.
Results of turning on TikTok spend
We have driven over 150,000 members into our community since we turned on TikTok. That's over 210 million views. We've scaled spend on TikTok across influencer and paid over 250% versus a year ago. So astronomical growth, and we've done it at an almost 30% cheaper cost of acquisition. That diversity of influencers, the messaging that the influencers really pioneered for us, we were then able to really take in scale, and we built the right infrastructure to continue to scale it. When we've looked at next year, this is the real icing on the cake and we've done some cost curve analysis to validate it, we don't even think we reached that threshold of diminishing returns. We really think there's even more growth, still yet to come next year to scale TikTok with our cohorts.
https://digiday.com/?p=525553
December 8, 2023 • 3 min read
For Atlas Creative, expanding into Roblox is not solely a play to scale up. The company believes there are concrete benefits that will come with having a hand in multiple metaverse platforms.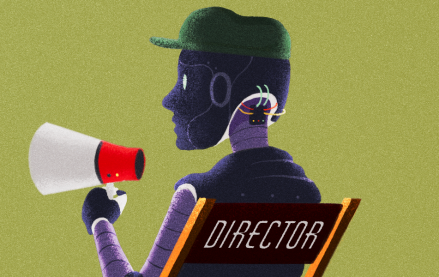 December 8, 2023 • 5 min read
Since ChatGPT became a breakout hit, the names of numerous AI companies and products have entered the cultural vernacular.
December 8, 2023 • 4 min read
Even as linear TV ad spend declines, 23andMe is reinvesting in the channel to boost brand awareness.