'This isn't a theoretical construct': Brainlabs, Fanbytes CEOs on why influencer marketing can power global expansion
July 27, 2022 • 7 min read
•
•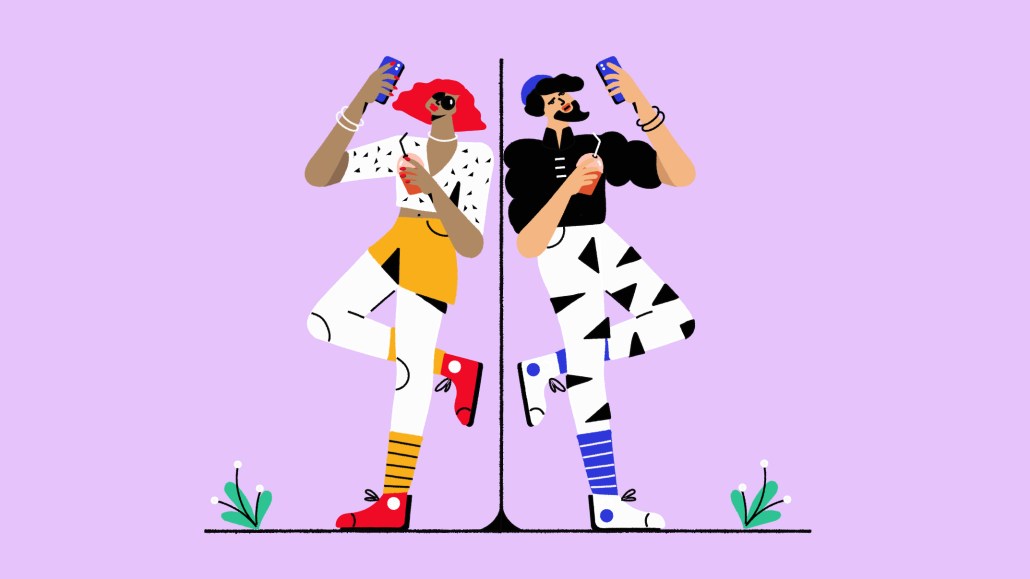 Ivy Liu
Brainlabs wants to continue its expansion into fast-growing areas of media like influencer marketing. Fanbytes has influencer expertise in abundance, but can only take it so far.
That's the quick take on why independent agency Brainlabs acquired influencer marketing agency Fanbytes for an undisclosed amount in May.
With that we can dig deeper into the latest round of consolidation in advertising. Remember that in the last few weeks (and months), WPP acquired e-commerce agency Corebiz and We Are Social acquired above-the-line agency Metta Communications in Hong Kong. Like those deals, the one between Brainlabs and Fanbytes stacks up for both sides. There are issues, of course, but it seems closer to a perfect match than a marriage of convenience.
Sanguine-soaked as this sounds, the deal is also dipped in some straightforward logic.
For starters, Fanbytes didn't need saving. Otherwise, CEO Timothy Armoo would've gone with one of the private equity investors that wanted to buy the agency. Similarly, Brainlabs isn't exactly short of new business. It handles more than $1 billion in media billings annually, according to one source who declined to go on the record because the number is confidential. These are two companies that could afford to wait for the right deal, rather than settle for whatever was available.
It turns out that right deal was essentially the one that would give both businesses a better shot at growing their influencer marketing briefs now. On their own, this wouldn't have been impossible — just improbable. Together, both businesses have a better shot at success — albeit not a clear one. The economy is on the skits, after all. Yes, ad dollars are still being spent, but sooner or later (if not already), that will slow. Downturns tend to do that to marketers.
Even so, Armoo and Brainlabs CEO Dan Gilbert seem to like those odds.
"If anything, this period is a moment when marketers rationalize where they spend their money and invest in the things that really work, including influencer marketing," said Gilbert.
Not that advertisers needed a downturn to figure out influencer marketing goes deeper than likes, comments and a shout out.
"Over the last year, the fastest growing segment of the Fanbytes business was a product we built whereby marketers can use influencer content for their paid media," said Armoo. "Brands were already thinking about how to make influencer creative work harder."
This is great for attracting more media dollars, but not so great for the commoditization of influencers. The harder advertisers make content work, the more they see talent as a media product first and foremost, often driven by data. This can lead to a lack of creativity and authenticity, and a lower quality of content. The key is really understanding what influencer marketing can do but accepting that it can't do everything.
"This was one of the things that really stood out to us about Fanbytes," said Gilbert. The team acknowledged that influencer marketing isn't an exact science, he added.
Indeed, it's very hard to attribute breakfast cereal sales and footfall in a supermarket directly to an influencer marketing campaign. But understanding a digital footprint, brand uplift and engagement is more realistic. The important thing is incorporating this into the wider reporting picture.
Having proprietary insight tech will accomplish this for an agency: it lets Fanbytes executives understand the benchmarks and channel averages of the influencers they're working with. For example, what does good look like to them and does that match the expectations of the brief? Being able to answer those questions with data gives marketers the means to give influencers' clear KPIs for their campaigns and use a mix of qualitative and quantitative metrics.
"This isn't a theoretical construct," said Gilbert. "The Fanbytes team are in market building campaigns that deliver value, which is where the growth rate of our business is coming from. So we're seeing fast-moving consumer goods? clients switch budgets from TV to influencer. The reason for that isn't because of any trading deals or rebates, it's because it drives results across the marketing funnel."
Being able to prove those results is more important than ever.
Increasingly, influencer-led marketing is seen as a key component within the overall marketing mix, and is therefore playing a more central role in advertisers' strategies. Of course, that's going to ebb and flow through the current economic storm, but influencer marketing isn't necessarily going to be one of the first line items on a media plan to get cut by clients, should the market go sideways. On the contrary, more big advertisers are recognizing that talent partnerships, when done in the right way, are a legitimate avenue for reaching and engaging with diverse audiences, and driving real impact.
"We haven't seen a pay per click advertising my — only brief in years — it's all integrated into wider ad spending and the same is going to happen for influencer marketing," said Gilbert.
In fact, his clients are already asking for it, he said.
"Certainly, over the next two or three years it's going to become a significant part of media plans and subsequently integrated with other lines of spending," Gilbert added. "Not many brands can afford to work with Michael Jordan but they can use people in pockets who have influence over more targeted pools of people to get great results."
There are lots of caveats to this way of thinking, particularly when it comes to how linked ad spending is in these areas to the growth of agencies, given the seemingly endless stream of financial constraints foisted around those businesses. But as digital communications and customer experience become more central to the way businesses grow, it makes sense for marketers to tap into that expertise.
Take General Mills, for example. Marketers there are moving more of their ad dollars into influencer marketing, especially for vegan products like Lärabar, which have incredibly engaged communities on social media. These niche audiences demand a trusted and authoritative voice that branded content and traditional advertising often can't deliver.
"We know we can impact every part of the marketing funnel with influencers — we have the data to back that up," said Armoo. "But we also know that the other parts of that funnel are being managed by marketers in other parts of the marketing team like paid media, SEO and display. Coming together with Brainlabs allows us to reach those people more easily."
Conversations with marketers are already starting to shift as a result.
"Budgets are getting bigger, the campaigns are longer as are the partnerships with influencers," said Armoo. "The conversations have gone from giving us some money to launch a product to some fans to launching the product but then seeing how those people can be retargeted or marketed to over a 12-month period."
There's no doubt these are challenging times for agencies. The pandemic and subsequent downturns of 2020 and 2022 have magnified pre-existing trends — talent retention, squeezed margins and emerging competitors to name a few. In many ways, these trends amount to the ultimate stress test for agencies.
Brainlabs' plan has withstood the pressure to date. It is projected to grow revenue 40% this year compared to 2021. Moreover, Gilbert told Business Insider earlier this year that his agency is headed toward $100 million in revenue. Most of this growth comes from the U.S., where more than 60% of Brainlabs' business comes from now. Needless to say, talks have already been had about taking Fanbytes over there.
Chances are the expansion — for both businesses — won't stop there. Over the last year, Brainlabs has bought marketing services companies in Canada and India. And it remains on the lookout for businesses in Germany, France, Australia, China and Japan. In the next three to four years, it expects to be a fully global agency.
"Brainlabs is in a unique place of not being tied to legacy approaches to planning and buying," said Greg Paull, principal at independent search consultancy R3. "They have built an impressive suite of sophisticated tools with the talent to match. More importantly, they have been putting the right dots on the map to give global clients the comfort of a strong worldwide presence."
In the post-Covid world, all bets are off in terms of structure and alignment between agencies and advertisers. It's just as likely that more marketers are going to bring chunks of media in-house as it is that there will be more pitches. The agencies best suited for this dynamic are going to be the ones that help reduce friction and measure business outcomes — the companies who can truly navigate how owned, earned and paid lead to real outcomes, said Gilbert.
https://digiday.com/?p=457912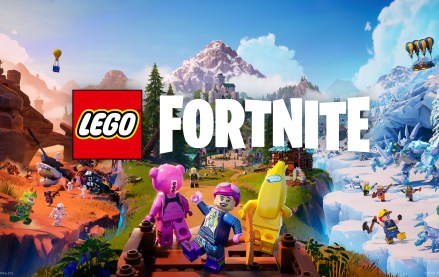 December 7, 2023 • 4 min read
The game worlds of "Lego Fortnite" are 20 times the size of the digital environment of "Fortnite: Battle Royale" — and they're built completely out of virtual Lego bricks, making the entire experience a showcase of the Lego brand.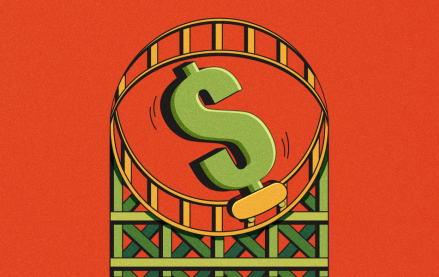 December 7, 2023 • 5 min read
In this week's Digiday+ Research Briefing, we examine the challenges facing programmatic advertising, how publishers, brands and retailers are giving up on X, and how publishers and brands are rapidly increasing their use of AI, as seen in recent data from Digiday+ Research.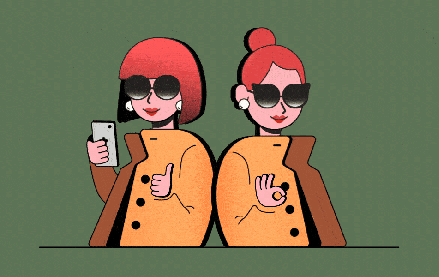 December 7, 2023 • 4 min read
The creator economy is on its way to becoming more like the programmatic market than many advertisers realize.