'They're being crushed': How Resonance is arming veteran designers for today's industry
October 25, 2017 • 7 min read
•
•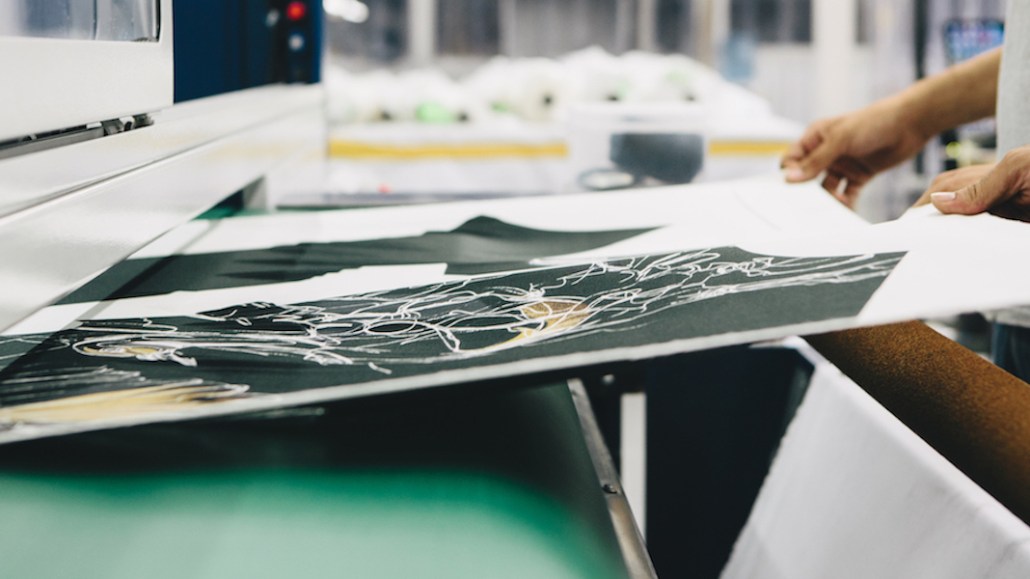 2015 was a tough year for Gaby Basora, the first designer to join forces with the New York-based holding company.
Her brand, Tucker, had seen a successful run, bringing in around $8 million in wholesale revenue, but had shut down for four years after a fire wiped out a full collection. She had then cold-called Lawrence Lenihan, Resonance co-CEO, after meeting him years prior and exchanging business cards. It was around the same time Lenihan and his two co-founders were ready to run with their idea, five years in the making. Their idea: a holding company for designer brands.
To clench a partnership, Lenihan and Joseph Farrara, his business partner and co-CEO, provided a real-time demo: They created a blouse overnight, in a signature Tucker silhouette and featuring a print derived from a found Google image of the designer. She signed on and "did well into seven figures" in sales her first year, said Lenihan.
A look currently featured on TuckerNYC.com
The retail environment, as it stands, is working against emerging brands. Resonance is hellbent on giving them a fighting chance. Its designer partnerships are 50-50: Resonance owns about half of each company and runs every aspect tied to execution. The designers, on the other hand, are allowed to do what they do best: create.
"They're being crushed by Amazon, they're being crushed by Zara,… They need to be able to compete against a machine that wants to crush them," said Lenihan. "We enable them to do that."
The key players
Currently on the Resonance roster are Basora's Tucker, JCRT and The Kit by Daniel Vosovic. They're all brands by designers who once stepped away from the industry and are looking to make a return (two out of three, under a fresh label), with Resonance's support. 
"There's nobody else in the world that can do this," said Lenihan, of the company's daily operations. It's likely a true statement. The Resonance team has the ability to transition product from concept to consumer in as little as two days. The key factor: Everything is done in house, from design to manufacturing, and even web design.
Currently, the company has 22 people working in New York and 75 in its Dominican-based factory, a "massive plant" by U.S. standards that can house up to 1,000 workers. Farrara communicates with the employees throughout the day through a remote-control robot he describes as "Skype on wheels."
Every stage of manufacturing takes place under one roof, whereas, in Italy, numerous factories would be required to achieve the same results. Million-dollar machines are used to pretreat, print, steam, wash, dry and soften each garment. Pieces are then hand-cut and sewn.
The Resonance team is a motley crew of experts: Farrara is a manufacturing veteran who works with a number of global factories, including a New York-based facility that produces Ralph Lauren's Purple Label. The third founder is Christian Gheorghe, a tech entrepreneur and one-time CTO of SAP analytics, who built Resonance's infrastructure, or "single version of truth."
"You can see the entire history of a product, whether entered by people or by bots," Gheorghe said, pointing to a large screen in Resonance's NYC headquarters. "It tells you what everyone in the stack has done and what has happened to that particular product."
Head of product, Sonja Waters was brought on to head up manufacturing and the supply chain after a months' long search, based on her background in automotive engineering and the food industry.
"It's basically a whole new system, so it needs a whole new set of designs," Lenihan said.
Lenihan, "a VC, a tech guy" prior to launching Resonance, stressed that the company's success is reliant on a team effort. "There are a lot of people in tech who are like, 'We're going to disrupt the industry.' They don't have the skills or the talent to disrupt the industry. And the people who have the talent are being mentored by people following a playbook that's 20 years old. They can't disrupt the industry, either."
The differentiators
Though minimums are standard in clothing production, necessitating large investments in every style, Resonance's processes are geared toward micro-production, or prototyping. The cost of producing a single garment is next to nothing, enabling even "wild-idea" pieces to be tested on designers' websites. If they're flops, they can be removed and never revisited. If popular, production can ramp up quickly to meet demand.
Designers are permitted to act on their vision, without roadblocks. For example, jobs like digitally placing graphics on garments, usually kept at arm's length by manufacturers, are designers' responsibility.
The fabric printing process is an important ingredient to Renosance's success. Currently, the designers have 25 fabric options to work with, including silk, linen and wool; all start white and are digitally printed to a designer's specifications. A pre-treatment developed in house (which Farrara calls "the secret sauce") enables the desired amount of ink to "pull through." The results are virtually indecipherable from yarn-dyed fabric.
It's a more sustainable option. "Once you color fabric, there's nothing else you can do with it, and there's your waste," said Lenihan. 

While most fabric is used to create a garment, what is leftover is kept ink-free and recycled. Resonance makes nothing until it's sold, eliminating excess that would wind up in landfills. Every step is considered — for instance, the fabric washing cycle utilizes about a quarter of the water of typical bath systems.
"Sustainability is not a threshold," said Lenihan. "You can always be more sustainable. Our goal is to have zero waste, and that's inherent in every product we make."
A JCRT style, mid-production
Lenihan described Renosance brands as being "direct-to-customer" and "online-first," calling it the best way to have a relationship with customers and avoid operating through a gatekeeper.
However, he's not writing off wholesale. Basora, for one, currently has "a very small wholesale imprint," and is considering additional brick-and-mortar opportunities.
Jeffrey Costello and Robert Tagliapietra, in their signature plaid
Building the business
Jeffrey Costello and Robert Tagliapietra were the second designers to partner with Resonance; they celebrated the one-year anniversary of their JCRT brand, currently composed of a range of plaid shirts (inspired by their signature style), in September.
The duo, best known as the designers behind Costello Tagliapietra, a women's ready-to-wear line that was a New York Fashion Week staple for 12 years, took a one-year break from fashion following their fall 2015 show. "It didn't feel fun anymore," explained Tagliapietra.
They attempted to re-enter the space by launching a plaid shirt line by traditional means — working with a popular shirt manufacturer and sourcing from a top fabric mill — but found the process to be "torture." They found that, to do something original, they had to create their own plaids. It took six months to create 12,  and the factory whittled down the options. A year in, they had just five shirts selling on their site.
Lenihan and company proposed the opportunity to create 50 "small-batch" plaids for the designers in a weekend's time — again, to prove they could. Resonance rose to the challenge, and Costello and Tagliapietra were sold.
Farrara explained that 50 plaids are "about 15 years worth of plaid." Normally, a factory will offer a designer just six samples at a time, making them buy 20,000 yards of each. "When you go for the next six, they'll want the orders for the last six. You'd never get here."
Daniel Vosovic (left), at Resonance's Dominican factory
The next phase
Daniel Vosovic, Resonance's newest designer resident, is a "Project Runway" alum who ran a namesake label for five years. In February, under the Resonance umbrella, he launched The Kit, a line of "wardrobe-building pieces that aren't boring." Garments are sold in matching sets — for instance, a blouse and a swingy dress that can be layered, or a pajama-inspired suit.
"I'm at a point in my life where I'd rather build a business than constantly play catch-up in this firework industry," he said.
Aside from speed of production — he pointed to a garment he was working on, saying it will "be online and ready for production in 10 days" — Vosovic listed the data he receives as a perk of working with Resonance. He customizes his product assortment according to customer demographic, for example. What's more, using an algorithm, the "version of truth" can predict sales patterns of styles.
After the new year, two new designers will be coming on board, including Claudia Gold, AKA Claw Money, a well-known graffiti artist starting a kidswear line. But Lenihan is in no rush to bring on a lot of talent.
"What we're doing is bleeding edge," he said. "We have to make sure we're able to satisfy our these designers' needs first. We've got our hands full."
https://digiday.com/?p=260411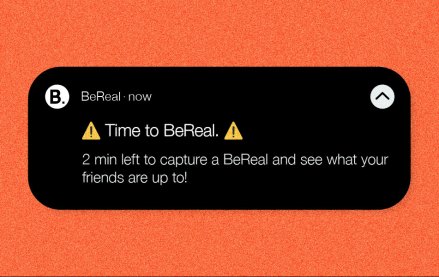 October 4, 2023 • 4 min read
•
•
BeReal launches its first global campaign, hoping to drum up buzz with users. Now, marketers are reconsidering the app.
October 4, 2023 • 7 min read
•
•
There are still those who believe that AR has a place in the marketing funnel, however big or small right now.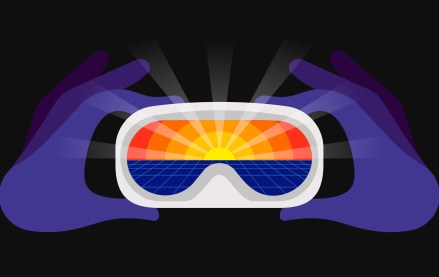 October 4, 2023 • 3 min read
•
•
With Pokémon Go revenues falling year-over-year, Niantic, its developer, is looking beyond its popular augmented reality game to generate profits.