'There's a pragmatism we will need': Tourism Ireland continues to search for alternatives despite Google's cookie delay
July 20, 2021 • 5 min read
•
•
Ivy Liu
For marketers at Tourism Ireland, Google's decision to delay plans to block third-party cookies from its Chrome browser is an exercise in pragmatism. On the one hand, they can breathe a sigh of relief. The delay means they can still rely on existing tracking strategies, which will be important as tourism emerges from the pandemic. On the other hand, however, Google's reprieve doesn't mean they can kick this preverbal can too far down the road. After all, third-party cookies  have already been deprecated in Safari, Firefox, Edge, and Brave browsers, and they will eventually go the same way in Chrome too. The reality is the delay changes relatively little for Tourism Ireland.
In fact, the advertiser is still sticking with what it calls "evidence-based journey management" even though the evidence is getting harder to gather. Why? Because even if its marketers can't generate a consumer's propensity to go to Ireland based on tracking their behavior across ads, site and email, they can understand fragments of it — and for Tourism Ireland's marketers, that's better than nothing.
"Right now, I'm thinking that one of the directions that we'll go down is a data science drive approach when it comes to those fragments of journeys," said Brian Harte, head of customer engagement and e-marketing at Tourism Ireland.
This way there's at least a system to corral all the data sets Harte's team can access once third-party cookies go. It's important because so much of this plan rests on marketers knowing how their ads, whether it's on Google, Facebook, or elsewhere, result in reaching someone in Ireland.
It also needed a way to continue tracking whether ads drove people to book a trip on another site sans third-party cookies. A marketing body like Tourism Ireland doesn't actually sell tickets to the country. So it struck a deal with travel data firm Adara, which provides evidence of searches and conversions for Ireland on third-party travel sites. It means the advertiser can see whether its ads are generating sales and searches on other sites at a campaign level. These then become the fragments of the customer journey that Tourism Ireland's data scientists knit together.
"Not only will we be able to understand the journey fragment and its conversion, but we can also start to understand the relationship between those fragments both in terms of the sequencing and contribution [to conversion], especially when you pair them with a first-party environment we control," said Harte.
Like all things identity-related, however, Tourism Ireland's plan, developed in partnership with Omnciom's OMD, comes with a lot of caveats. For example, questions remain over how many so-called "presence campaigns" it would need to run. These are the ads it targets to people in Ireland it believes have traveled there after seeing one if its ads. Thanks to the third-party cookie, it only needs to run one or two of those ads. But without those cookies, more ads may need to be run in a lot more places to get a clearer view of how people behave in each one.
"That's a lot of presence campaigns we'd potentially need to run, which is tricky because it layers a lot of administration on top of the marketing process," said Harte. "We could spend our lives in data science and not necessarily get an answer."
The tough choices don't stop there.
At some point, the advertiser's ad tech stack will need to be overhauled. Indeed, it is already working with Adara's data cleanroom product, which has over a billion first-party IDs across multiple partners. That said, there won't be any big changes for a while, said Harte. Not when there's so much uncertainty in the market.
"We'll continue with ad tech stack in the medium term as there's a lot we can learn from the smaller subsets of journeys that were able to see," said Harte. "From a martech perspective, it will give us crucial time for our models to learn what works and inform our choices of architecture, processes, formats and creative going forward."
That's a lot to untangle for any marketer — even more so when you're smaller and can't afford to test as many alternatives to third-party cookies as you'd like. Get it wrong and everything from targeting to measurement can be put out of kilter. And if that happens marketers are usually left out of pocket. No third-party cookies and blunt targeting mean marketers like Harte have to spend more money on impressions. Naturally, he is cautious.
"We're still uncertain about the nature of identity post depreciation of the third-party cookie in Chrome," said Harte.
What he is certain about, however, is that those cookies will be replaced by a mix of solutions, not one.
These approaches will be a blend of the following: first, there will be authenticated IDs, which are essentially the email and single sign-on solutions used by tech platforms and increasingly publishers; then there are probabilistic IDs that rely on relationships between different first-party IDs to support cross-domain targeting and measurement when authenticated solutions aren't available; next, there are contextual or cohort-based solutions, which use content and other device signals such as time and location and leveraging machine learning to cluster and group similar devices together according to interests. Finally, there's the use of data partnerships and first-party IDs that publishers develop and limit to their own owned and operated ecosystems.
"Marketers are realizing that a better path is to develop a combination of solutions, building a more cohesive identity that works across and with the walled gardens, owned experiences and existing first-party data ecosystems," said Whitney Hutchinson, head of data and analytics at Razorfish. "The opportunity is to lean into first-party relationships and maximize the value exchange, which only strengthens a marketer's foundation and long-term footing with their customers."
Again, there's a catch to this approach. Sure, the portfolio approach is the most pragmatic given the state of the market, but it won't always be the most practical — especially for smaller advertisers like Tourism Ireland. A portfolio of multiple solutions is hard for smaller teams in smaller markets to manage, for example.
"Nevertheless, there's a pragmatism we will need to have throughout this process," said Harte. "It will definitely be a portfolio approach."
https://digiday.com/?p=420805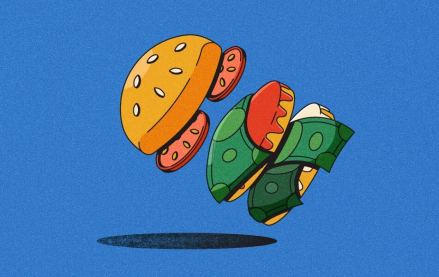 November 28, 2023 • 6 min read
As more influencers look to get into food content creation, brand opportunities are following.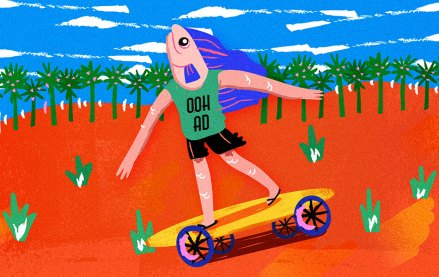 November 28, 2023 • 7 min read
As major marketers like Maybelline experiment with faux OOH, more marketers are open to the idea.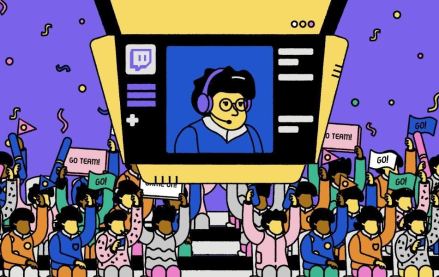 November 28, 2023 • 4 min read
The love affair between Alienware and Team Liquid does not mean that every esports organization is suddenly going to be all-in on wooing the endemic brands they once spurned in 2024. These days, esports organizations' varying level of interest in endemics is a matter of their broader brand identities — which are rapidly diverging.