'There are no more excuses': Advertisers try to overcome the fallacy of ethical media buying
April 23, 2021 • 7 min read
•
•
Turns out, some advertisers will walk their talk on behaving ethically — to a point.
Sure, we've been here before, but CEOs have short memories and people are wising up to that apathy; something had to give. Now, companies are being asked, pressured, forced, encouraged, and regulated to take a stand — or at least not stand back — on everything from data privacy to voting rights, diversity to sustainability.
Nowhere is this sort of corporate do-goodery more on show currently than in advertising.
Responsible spending seems to be more important than ever if the agency pitches are anything to go by. In February, for example, GroupM joined the Conscious Advertising Network (CAN) — a voluntary coalition of over 70 organizations set up to highlight the ethics that underpin advertising. Of course, there's a chance this could all be window dressing given how often brand purpose tends to look like propaganda. For all the strongly-worded warnings from marketers, there have been too few instances of clients firing their agencies for failing to hit diversity targets. Still, agencies are responding to what appears to be a genuine shift; some of the largest advertisers are trying to bake social and environmental concerns into their economic recovery strategies.
"One client of ours recently tasked us to ensure that we have strong representation across all audiences, especially BIPOC communities, both as it relates to media property ownership and audience reach," said Greg James, global chief strategy officer at Havas Media Group.
Earnest as this sounds, it's also easier said than done.
Marketers struggle to centrally monitor exactly which corporations they fund — either directly or indirectly — at the best of times. After all, marketers are buying ads across hundreds — sometimes thousands of domains — through a cacophony of different tech partners, often without being able to clearly see what happens to their money. Even if marketers know where their dollars, and which media owners they're subsequently funding, they still need to be able to track this against their own corporate goals. Again, getting to this point is an uphill battle given the lack of services and technology available to marketers. There are signs, however, of progress.
"Every client is bringing up the issue of their dollars are going toward diverse audiences as well as diverse ownership, whether its Black-owned media or female-owned media," said Kirk McDonald, CEO of GroupM North America. "It's time for advertisers to step up. We're shaping culture in terms of what people find important so why wouldn't we use that influence to also remind people about their commitment to sustainability or diversity, for example."
GroupM is developing valuation and measurement methods so marketers can account for the social and environmental impact of their media dollars, from understanding a media placement's carbon emissions via a carbon calculator to putting a concerted emphasis on local journalism and credible news sources through curated marketplaces and media deals.
Media management firm Ebiquity has something similar in the offing. The company is helping Nestle track its media spending against three areas: diversity and equality of opportunity; environmental sustainability; and privacy by design and data protection These are similar criteria to what's now being used by investors to assess their levels of investment in responsible organizations. The service dovetails with the Global Alliance for Responsible Media' from the World Federation of Advertisers, which was set up to help marketers invest in a more ethical way.
"We believe that brands should stop being indiscriminate about their spends and focus on trading with media and platforms that match their own environmental, diversity, and sustainability policies and ideals," said Steve Pollack, head of media communications at Nestlé U.K & Ireland. "The world we live in has changed and it is wonderful that there are now the tools available to help brands make conscious choices about where to spend their budgets — there are no more excuses."
Covid drove marketers to talk about the impact of their decisions
Responsible advertising is not without cost and the best hope for long-term success rests on marketers' ability to be aware of its impact and the unintended consequences. In this sense, advertisers are pursuing a more experiential agenda that doesn't prioritize imperfect change at any cost. Otherwise, well-intentioned plans like this will certainly go awry.
Take Heineken. While there are no immediate commitments in place to reduce the carbon emissions around its agency partners, the brewer's chief corporate affairs and transformation officer Stacey Tank noted immediate efforts to decarbonize its own production line by 2030.
"Clients want a clearer line of sight into their whole supply chain, and that includes media," said Harrison Boys, media standards director for Europe, the Middle East and Africa at agency Magna Global.
Last year, the agency launched Media Responsibility Principles that it would use to assess how seriously media owners were about being ethical. Clients then use the assessments to make more informed choices on where they want their ads to run.
"Some of those decisions have been investment-led," said Boys. "Often, we're having these discussions with global clients who have big global media teams as well as ongoing corporate social responsibility pushes."
Internal media expertise is a crucial but understated factor. If an advertiser doesn't have marketers who truly understand how corporate decisions affect media strategies then it makes it hard for those businesses to make the right calls.
"There's a lot of work to be done here," said Tina Fegent, a marketing procurement consultant. "You need that internal expertise to be able to say to procurement teams 'this is what matters,' like asking certain questions about the data collection process of a vendor."
More than ever CEOs are considering stakeholders who aren't shareholders when developing their strategies. The challenge for those execs is balancing all those views. Each stakeholder brings to the table their own view on how the company should be run.
When those views don't align senior executives are required to make trade-offs. For example, working with a data vendor with practices that the business may not be entirely comfortable with but walking away could knock the performance of ad campaigns that rely on that data.
"The key idea behind our approach is 'principle-driven growth'," said Ruben Schreurs, group chief product officer at Ebiquity. "Acting responsibly is not a zero-sum game, meaning there would be a 'loss' or 'trade-off' when making conscious decisions. Brands can improve growth and marketing effectiveness, as a direct result of applying responsible media investment principles."
It's a thought not lost on telecommunications firm and CAN member Telefonica. First and foremost, the company's tests around targeting contextual segments were about finding a way to advertise effectively and at scale without third-party cookies. Very quickly, though, it's become apparent to those marketers that contextual advertising could also make its media buying more inclusive — to a degree.
"Yes, this move helps futureproofs us gains the loss of those cookies but it also opens us up to a wider set of people, communities and cultures, which may have previously been blocked through keyword [targeting]," said Kristian Lorenzon, digital lead for brand and marcomms at O2 for Telefonica U.K. "It also allows us to invest in a wider suite of publishers given we're more confident about where our ads are placed."
That's not to say the era of corporate statesman has returned. If it had then the killing of Daunte Wright by a police officer in the U.S. earlier this month would have been met with the same claims of allyship from corporations that followed George Floyd's death.
But this silence doesn't mean companies are completely tone-deaf to these issues either. They can't afford to be. Not when companies are being swept up in culture wars at a time of economic transformation. They are, however, being more selective about when and how they act on social issues so as to avoid being branded opportunistic. Indeed, companies that aren't careful risk exacerbating what is an already growing disconnect between themselves and their customers.
Consumers are divided politically, and ideologically more than ever before. While the short-term risks of this divide are limited, the long-term risks are severe.
"Perhaps the biggest problem for advertisers and agencies, is the growing disconnect between those who work in media and the general consumer which raises the risk the problem is not picked up until too late," said media analyst Ian Whittaker. "If you don't understand your consumer, it is a lot harder both to craft a message that relates to them and to pick up signs of discontent."
https://digiday.com/?p=411819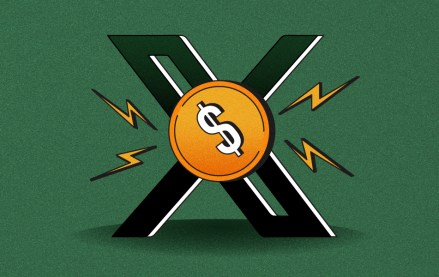 December 4, 2023 • 4 min read
Less competition for ad inventory means lower prices, but at the cost of associating with a platform facing ethical challenges.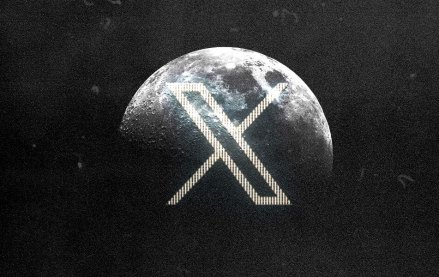 November 30, 2023 • 4 min read
In the packed DealBook conference in New York yesterday, owner Elon Musk bluntly told them to shove it.
November 30, 2023 • 2 min read
WorkTok, or CareerTok, is in full force. Combined, those hashtags on TikTok have over four billion views and it is benefiting Gen Z.