The Trade Desk's consolidation efforts are great for advertisers and publishers. Terrible for undifferentiated SSPs
April 11, 2023 • 7 min read
•
•
Ivy Liu
The Trade Desk is undoubtedly in the middle of its "you either die a hero or live long enough to see yourself become the villain" phase of running an ads business.
It's not uncommon for successful companies to reach this point, where they are no longer viewed as the underdog but rather as a dominant force in their industry. The Trade Desk is certainly there, and as a result it's facing a new set of challenges. People's expectations of the ad tech vendor have shifted, and they're now more likely to expect the worst and hope for the best.
Where those concerns originate from is The Trade Desk's efforts to consolidate its buying power into fewer but better paths to programmatic inventory. This is commonly referred to as the "GPID" initiative and it goes back 18 months or so.
But those attitudes have hardened over the last 12 months as the ad tech vendor set out to build its own direct routes to programmatic inventory via OpenPath alongside GPID.
Speculation is never far from moves like this — a company crossing the proverbial rubicon. Time and again the industry has seen how these moves become opportunities for disintermediation. To be fair, The Trade Desk hasn't done this. In fact, it has gone to great lengths not to upset the apple cart. That said, what it has done leaves a lot to the imagination.
Here's why: Let's say The Trade Desk identifies all supply paths that sell the same ad slot on a news site. It then decides that the fair market price for that ad slot is a dollar. And then it measures its chances of winning the chance to buy that ad at that price point in each supply path.
So when it bids a dollar via exchange one it wins 20% of the time, when it does the same via its own paths to programmatic inventory it wins 22% of the time, and when it bids a dollar via exchange two it wins 1% of time. Something is clearly wrong with that last exchange. Maybe it has an astronomically high take rate that makes the dollar price per thousand impressions gross bid uncompetitive on a net basis. Or maybe there's some sort of technical failure that makes the auction for that ad slot malfunction more often than not.
Either way, The Trade Desk doesn't care. All it cares about is being able to buy inventory at a fair price through that path. If it can't then that path gets deprioritized.
Rejection like this is hard to swallow at the best of times, let alone when the rejected can't accept why.
"There's not a lot of clarity on how a path gets prioritized but from what I can gather The Trade Desk's bidding algorithms seem to favor those paths to ad inventory that have a low take rate including its own," said one ad tech exec who traded anonymity for candor on what little clarity they've been able to get into how The Trade Desk spends its ad dollars. "This essentially means I may have to handicap my margin to compete, which will drive down my revenue and potentially challenge my business."
That makes The Trade Desk's intent (arguably) more ruthless than nefarious.
After all, OpenPath has a low take rate and a team of execs who are working hard to optimize a direct path to publisher inventory. Of course, it's going to buy more ads from this supply path — it's one of its most efficient ways to buy ads. SSPs and ad exchanges may not like it because every bid not won by them is a fee not taken. But The Trade Desk is under no obligation to support all of them. There are few businesses that are expected to behave this way.
"What's interesting to me is the expectation that the DSP — in this case The Trade Desk, but it applies to any DSP — needs to explain 'why' they are using Path A versus Path B? Do SSPs explain why they choose to work with certain DSPs, but not others?," said Mike O'Sullivan, co-founder of ad tech tracker Sincera. "Undifferentiated offerings suffering from price erosion isn't a "Trade Desk" initiated trend. It's the prevailing trend of programmatic."
But is what The Trade Desk is doing fair? Some ad tech execs say no.
"There's a technical advantage The Trade Desk has over us now as well as a commercial one when it comes to giving advertisers a reason to buy more publisher ads from their own path rather than ours," said an ad tech exec who would only talk to Digiday anonymously due to concerns of jeopardizing their relationship with The Trade Desk. "When you have influence over how ads aren't just bought but also sold there will always be the cynics who say it has created the potential for bias."
The bias being that The Trade Desk could eventually start to push more money toward its own paths to programmatic inventory over others even when it may not be in the best interests of its advertisers.
To be clear, this isn't happening. On the contrary, The Trade Desk's attempts to consolidate its spending around where it can get the best efficiencies haven't cost publishers money they were already making from other ad tech vendors.
This is how The Trade Desk's vp of inventory development at The Trade Desk Will Doherty put it to Digiday: "The money will transact to more and more premium publishers. But it will just do so through fewer paths. When that starts to happen the overall efficiency of the market rewards the edges, in this case buyers and publishers."
What Doherty is saying is that The Trade Desk is indifferent to all supply paths because price in exchange for ad quality clears the market.
"It's the purest form of SPO possible," said Tom Triscari, an economist at consulting firm Lemonade Projects, who wrote an analysis on the systemic issues that have led The Trade Desk to this point. "Sellers that sell worthless inventory for a living are worried and they should be. They have lived fat and happy for a long time now. Either get legit or die. That's the result of indifferent pricing. It's about time. Assume TTD intent is legit too."
So why the heartburn from the naysayers? Additive as The Trade Desk's consolidation efforts are now, they could also give it a lot of leverage down the road.
It's a bit like when ad execs used to give Google's ad tech (DV360) for placing bids on programmatic inventory a hard time for running on its own ad exchange even though the media giant insisted the two technologies were agnostic.
And therein is the real issue for some ad execs. They're grappling with some learned skepticism.
"I don't really care that The Trade Desk wants to go vertical and exert more control over the programmatic market because that's the name of the game these days," said an ad tech exec who spoke on condition of anonymity. "What they're doing isn't illegal. The reason I'm bothered is at times it reminds me of how Google has behaved."
It's an interesting point given The Trade Desk sees itself as the antithesis to Google. But it's arguably a bit of a stretch. There's no technical advantage gained by The Trade Desk as a result of what it's doing. It can't fiddle with the auction mechanics of OpenPath to win more bids any more or less than when it bids via normal programmatic marketplaces.
That's not to say all the furore over The Trade Desk is moot. Should it reach a point where publishers rely on the ad dollars from the advertisers that use it then it could use that influence to get them to do things they wouldn't have otherwise. There's nothing that's happened to say this paranoia will manifest.
The problem The Trade Desk has, however, is convincing the cynics there's not a sting in the tail. It's hard to change the narrative once it has established itself. There could be far bigger implications to this issue if it is not addressed.
The ire of regulators, for starters. Increasingly, they want the largest ads businesses to be able to demonstrate that they're able to responsibly manage conflicts of interests. Hence, the emergence of the Competition and Transparency in Digital Advertising (CTDA) Act, which specifically targets vertical integration in the ad industry. To the untrained eye, it could seem like The Trade Desk is doing just that. It may not be operating a traditional SSP, and it isn't subverting their existing commercial deals with publishers, but it has hit them.
"My perspective on this topic is informed by my curiosity about CTDA Act which, if passed and if The Trade Desk grew to process more than $20 billion in gross platform spend, would treat The Trade Desk like a digital advertising exchange and like a sell-side brokerage and would, therefore, bar the company from running OpenPath," said Nikhil Lai, a senior analyst at Forrester. "Specifically, the Act's rules about how companies must avoid conflicts of interest would limit the viability of OpenPath, which The Trade Desk can use to favor its integrations with publishers at the expense of SSPs."
https://digiday.com/?p=498935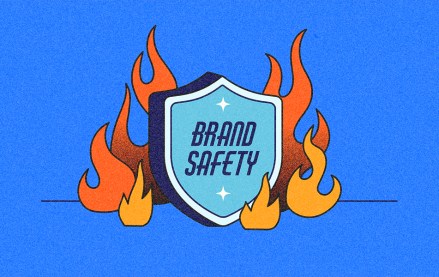 November 28, 2023 • 6 min read
"Major brands' search ads can appear on piracy, pornographic and sanctioned websites," research claims.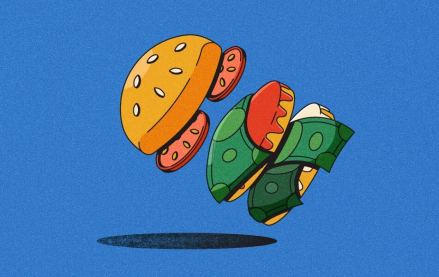 November 28, 2023 • 6 min read
As more influencers look to get into food content creation, brand opportunities are following.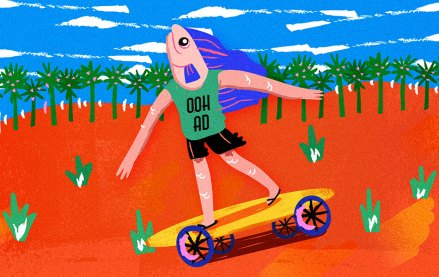 November 28, 2023 • 7 min read
As major marketers like Maybelline experiment with faux OOH, more marketers are open to the idea.