Keep up to date with Digiday's annual coverage of the Consumer Electronics Show (CES) in Las Vegas. More from the series →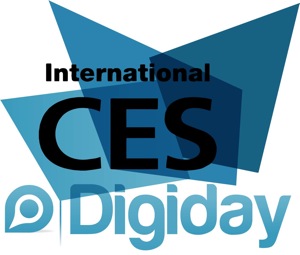 Digiday is heading to the Consumer Electronics Show. Lead agency reporter Jack Marshall will examine the show through the eyes of agencies and their clients, exploring the opportunities and challenges that new technologies and devices offer them. Digiday will report on the key themes and technologies creating the most buzz at the show, video interviews with major agencies and brands in attendance, and a daily diary featuring snapshots and scuttlebutt from the week's events. Follow Jack on Twitter @jackmarshall.
Ask agency execs why they flock to Las Vegas to attend CES, and at first, they will give you the diplomatic answer about being tech geeks, the need to stay on top of digital innovation and consumer trends, and accompanying clients. Ask them again why exactly they go to CES, and they will eventually get to the real reasons: hotel-room meetings and product sneak previews behind closed doors. Oh, and parties.
CES has evolved over the years since its start in 1967 as a twice-a-year bicoastal consumer technology convention with about 20 companies presenting and 17,000 attendees to a once-a-year Vegas extravaganza with 3,239 companies and over 150,000 attendees as of last year. It is part carnival, part peek into the future, as well known for its crazy cab lines as its gadget porn. In the words of All Things D's Mike Isaac, CES is "a nonstop onslaught on the senses."
But why advertising? As the focus of advertising — and, well, really, all industries and areas of life — has shifted to digital technology, CES has become another must-attend conference in the agency world, along with the likes of SXSW and Cannes. As media consultancy Medialink CEO Michael Kassan sees it, CES is "a true Madison, Vine, Valley and Wall Street get-together." Kassan claims the credit for Medialink as the reason CES now appeals to marketers and agencies thanks to Medialink's involvement with CEA and its push to include "brand matters" as part of the program. CES is also an easy way to burnish tech credentials for agencies under the gun from clients to prove their worth in a rapidly changing media environment.
"Agencies are there because it's kind of cool to be there and it's kind of expected," said Gaston Legorburu, worldwide chief creative officer at SapientNitro. SapientNitro is sending at least 13 staffers to CES this year.
As noted by Jordan Bitterman, social-mobile content lead at Digitas North America, CES content has shifted a bit in a direction that is more relevant to agencies. "For years, the focus of CES had been on hardware, such as TVs and mobile devices; but more recently, it has evolved into an ecosystem built on software — specifically, original content, mobile apps and converged television solutions," said Bitterman. Digitas will have a 40-strong contingent at CES this year.
Furthermore, CES's global nature is appealing to agencies. GroupM's global chief digital officer Rob Norman said that CES is unique because of its "horizontality that you don't get at other events." GroupM is sending 60 of its own to CES this year. Dan Khabie, CEO of Digitaria, also cited the global crowd at CES as part of its value to agencies. Digitaria is sending 13 of its people to CES this year.
A large part of agency presence at CES is also to act as tour guides for their many clients in attendance. CES is a beast of an event and navigating it can be overwhelming and almost impossible if you aren't prepared. Aside from the massive exhibiting spaces, add in alcohol, casinos, impossibly long lines for taxis, and, well, it's basically a cluster-you-know-what. If you are lucky enough, maybe you can be part of the famed Irwin Gotlieb floor tour. If you're really lucky, you'll score an invite to the exclusive Medialink dinner for movers and shakers held on Tuesday evening.
Aside from learning about staying on the cutting edge of technology and consumer trends, the real reason that agency execs really stressed was the value of networking, hotel-room meetings and product previews, and general socializing in the adult playground that is Las Vegas. Agency execs are like the cool kids at school, letting the sweaty geeks clamor over gadgetry on the 1.6 millions square feet exhibiting space while they wait it out to get VIP presentations by tech vendors in hotel suites.
Khabie said that he and his colleagues spend most of their time figuring out which hotels their clients are staying at or, better yet, organizing hotel arrangements and having special rooms available for clients. According to Khabie, it's not uncommon to go to a hotel room and see it packed with 80 people who are all trying to get a "tour" and see new products. Khabie refers to the hotel experience at CES as something akin to a "startup zoo" and also compares the hotel scene to the whole "Almost Famous" vibe of the constant mixture of groupies, roadies and industry people trying to get into musicians' hotel rooms to hang out and be a part of the behind-the-scenes partying.
Getting yourself into the right rooms of these Vegas hotels during CES isn't just about being part of the in-crowd, it's about being privy to unreleased information and possibly making deals.
"I look forward to the real show, what happens in manufacturers' hotel rooms," said Legorboru. "Those amazing interactions with senior people, insights that you wouldn't normally get — it's the behind-the-curtain stuff that happens at CES that is fascinating."

Image via Shutterstock.com
https://digiday.com/?p=28841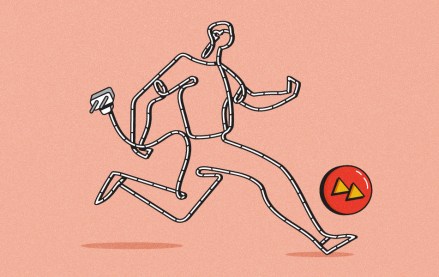 September 22, 2023 • 4 min read
Women's sports are having a moment. Brands, media companies and agencies are looking to get in on the action.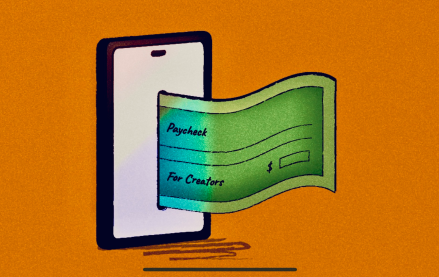 September 22, 2023 • 6 min read
The Hollywood strikes were supposed to be a game changer for many of them, but the situation hasn't quite lived up to the hype.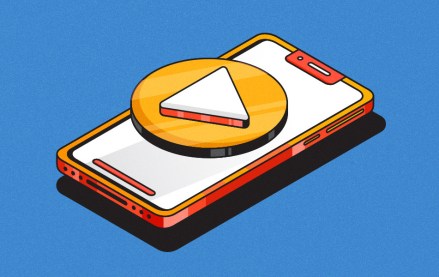 September 22, 2023 • 5 min read
Given the rise of short-form video, agencies that focus on the format, rather than specific platform expertise, will reap the rewards.