The Rundown: How up-and-coming esports organizations are separating themselves from the pack
November 24, 2021 • 4 min read
•
•
Ivy Liu
As gaming becomes a pillar of mainstream culture and entertainment, esports organizations are proliferating.
Esports Earnings' list of teams currently maxes out at 500 — though some of the listed organizations no longer exist, and others have been absorbed by larger teams. In any case, there is a glut of active esports organizations in the modern competitive gaming landscape, with new teams forming every week in the nebulas of Twitter and Discord.
Brands and marketers should tread lightly as they navigate this glut of widely varying options. Though prominent teams such as Cloud9 and Team Liquid have significant reach, working with smaller organizations can help brands reach dedicated communities for a fraction of the price. Digiday reached out to experts to learn how to identify growing esports organizations that stand apart from the pack.
The key details:
Marketers should partner with esports organizations competing in newer or smaller esports that boast loyal and growing communities. One area of esports that will almost inevitably grow in the future is the mobile sector; while top-tier esports teams are beginning to sign mobile players, some dedicated mobile esports teams have been operating in the space for years. "Every publisher, every tournament organizer, wants to see SK Gaming, Team Liquid, FaZe Clan, et cetera, in the mobile gaming ecosystem," said Oliver Maxfield, director of product management at ESL Gaming. "I think the endemic mobile esports organizations, like QLASH and Tribe Gaming, definitely have a head start."
Another potential breeding ground for up-and-coming esports organizations is the international esports scene — the competitive gaming community beyond the specific regions of North America, Europe and Asia where esports is already part of the mainstream. Esports journalist Aron Garst gave the example of SuperMassive Blaze, a Turkish team that competes in esports such as Valorant and League of Legends: Turkey is a rapidly growing gaming market, acting as a standalone region with its own Riot-Games-run League of Legends circuit, and standout Turkish teams such as SuperMassive Blaze are primed to gain an international fanbase as the competitive Valorant scene expands. "It looks like they are a tier-one Valorant org," Garst said. "Turkey is just tacked on to EMEA [Europe, the Middle East and Africa] in Valorant, which is kind of weird — there could be another region that includes Turkey."
Players are the fundamental building block of esports teams, and organizations that acknowledge their players' importance and support their professional development are often the most likely to succeed. A strong example of this is 100 Thieves: the organization's well-rounded approach gives its creators a say in the trajectory of the team and its content, keeping 100 Thieves talent loyal as the team grows in popularity. And Garst flagged the Arizona-based Built By Gamers, which pays its players salaries and picked up some members of the mass-fired Minnesota ROKKR Call of Duty team, as a smaller organization that follows a similar model. "We believe that a gamer is a personality type unrestrained by gender, age or geography — a person committed to being the best at their craft, focused on continual improvement, always leveling up in life," said Built By Gamers CMO Tyler Farnsworth. "We're putting lots of focus on inclusion, fighting toxicity and prioritizing personal and mental health."
Key numbers
Global esports revenues are projected to surpass $1.08 billion in 2021, according to a report by Newzoo.
The number of gamers in the United States increased by 26 million between 2019 and 2021, with gamers willing to spend more per month on games, per Activate Consulting's 2022 Technology and Media Outlook report.
According to the same report, U.S. esports viewership has grown to over 60 million, with a core demographic that is young, affluent and educated.
Traditional sports leagues and teams, as well as non-gaming-endemic brands, are getting increasingly involved in the esports industry, with esports driving media consumption and sales of popular titles.
A challenger approaches
A promising new type of esports organization is on the horizon: teams owned and backed entirely by popular gaming creators. Esports reporter John Popko pointed out the hubbub around Moist Esports, an organization founded and run by the popular streamer and YouTuber Charles "MoistCr1TiKaL" White. Though the organization was founded in 2020, it immediately became well-known within the fighting game community by signing popular Super Smash Bros. players such as Paris "Light" Ramirez. The success of Moist Esports is yet another indicator of the rising power and prominence of individual creators within the gaming space. "I'm sure Cr1TiKaL is stupid rich," Popko said. "But the important part is his platform — how influential that is."
A changing landscape
With popular streamers such as Imane "Pokimane" Anys starting their own companies, it's not a stretch to imagine that more creators will follow in White's footsteps to found their own esports teams. Still, these are the early days of such behavior; at the moment, brands would likely benefit most from partnering with more established teams. The leading esports teams are still a safe bet for interested advertisers, but for those looking to get the most bang from their buck, smaller esports organizations with dedicated followings — and pathways for future growth — might be the ticket.
https://digiday.com/?p=433532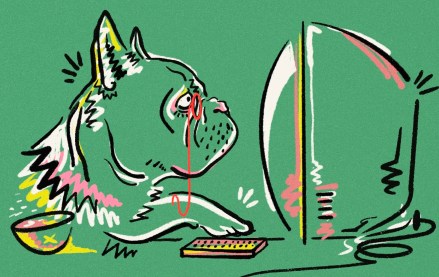 October 2, 2023 • 7 min read
•
•
When it comes to agencies, both of Meta's older sibling social media platforms may be past their primes.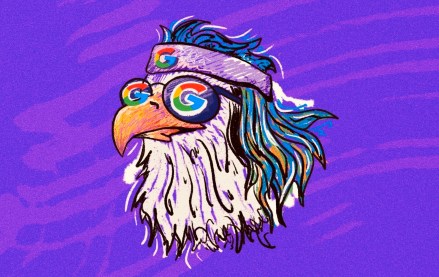 October 2, 2023 • 3 min read
•
•
The legal battle sees Apple and Google et al attempt to conceal their inner workings, developments that mirror the experience of their media customers.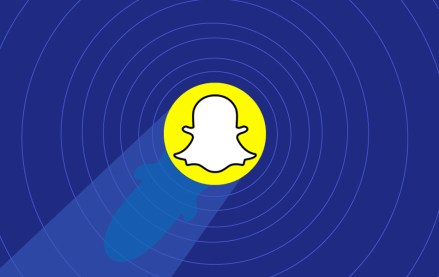 September 29, 2023 • 3 min read
•
•
"We are not diminishing the importance of AR," he said. "In fact, we are strategically reallocating resources to strengthen our endeavors in AR advertising and to elevate the fundamental AR experiences provided to Snapchat users."