The Rundown: Apple's ATT Privacy crackdown, a year on
April 26, 2022 • 7 min read
•
•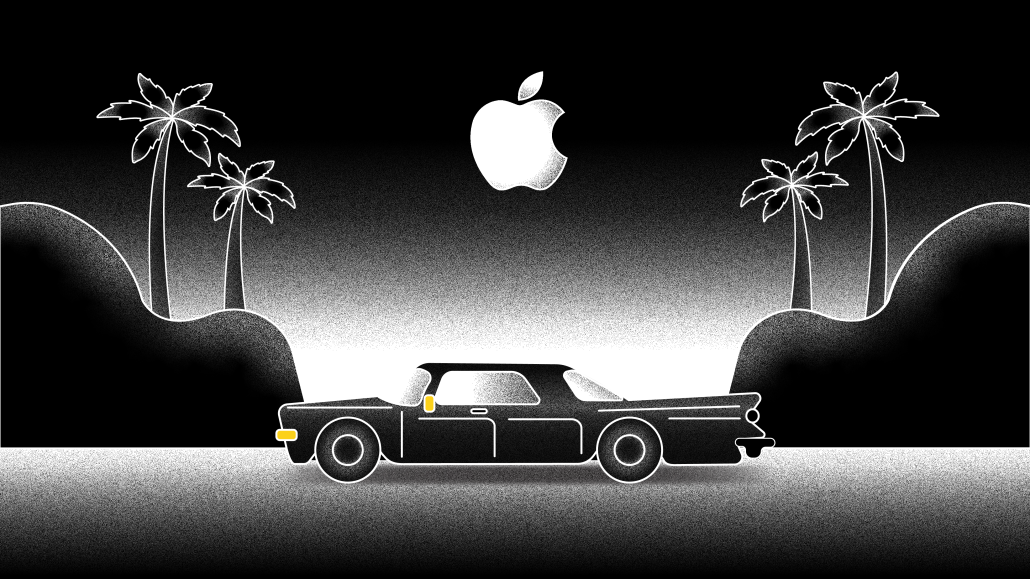 Ivy Liu
When Apple made it more difficult to track its customers a year ago, it threw advertisers, publishers and ad tech vendors into a state of panic. Some were in denial about what was happening, while others grieved over the possible implications. There were those that sought workarounds alongside the ones that tried to adapt. Even the big platforms were thrown into disarray. A year on, and the panic has turned to pragmatism in many cases.
Here is what we know — and don't know — about Apple's crackdown on tracking.
But first, a recap…
On this day a year ago, Apple started asking people whether they wanted to be tracked by apps on their devices via a feature called App Tracking Transparency (ATT). Doing so, went the thinking, would give people more control over what happened to their data. In fairness, that control was already there. If someone didn't want to share their data with an app, all they had to do was say so in the settings of their device. But that was only possible if the person knew how to do it. ATT gave them that explicit control regardless. It required developers to ask whether a person was OK with their app tracking them. If they said yes, then everything works just like it did before. If they said no, though, then the developer can't track that person using their data in the app, or sell it on to other companies.
Sounds great for users, bad for advertisers.
Put simply, yes. As ever, however, the devil is in the details. Tracking people on Apple devices is a lot more difficult than it ever was since the arrival of ATT—- that much is clear by the fact the identifier used to carry that personal data really did go away when people opted against being tracked by an app. Bad news for any company involved in gathering, processing and selling that data. Or, at least it was for those that accepted Apple's bid to be the referee of personal privacy on its devices. These companies essentially declared attribution bankruptcy on the old approach and decided to make the new data-lite way work for them. In turn, they left themselves at a disadvantage as other companies, perhaps unsurprisingly, continued to track people irrespective of whether they had the explicit consent to do so. They gambled on the idea that Apple would find it hard to referee how much data is collected from someone's device. And they were right. The persistence of the much-maligned practice of fingerprinting after the arrival of ATT is a testament to this. Indeed, the risks of being caught flouting Apple's rules, are seemingly worth it for many companies — at least until they're not.
"Working like this is a risk until it isn't for these companies that are intentionally pushing the boundaries so long as it doesn't get them in trouble," said Alex Bauer, head of product marketing at mobile measurement provider Branch. "If Apple isn't going to aggressively enforce ATT then they're not going to intentionally limit their own capabilities."
Wait. I thought Apple was serious about privacy?
It is. Remember, Apple has had a strong stance on privacy for the past several years — ever since it throttled tracking in its browser in 2017, in fact. So, its attempt to do similar in-app is definitely for the consumer. That said, it also stands to benefit from making it harder for other companies to profit from the data collected on its customers. The latter doesn't make the former any less valid. Recent fortunes of Apple's search business are a case in point: its market share grew last year at a time when buying its search inventory gave advertisers a more complete view of how those ads performed on iOS devices compared to the limited one rivals offer on ads sold in apps and sites on the same devices. Privacy can also be good for business, particularly for walled gardens.
"Apple wants to be the referee of privacy but it's taken them a while to realize how difficult it is to fulfill that role," said Mike Woosley, chief operating officer at ad tech vendor Lotame. "They're going to be fighting a war of attrition moving forward where a lot of the things they do in the name or privacy will have a direct economic impact on their business, which will invite cynicism from the market."
OK. Could Apple have done more to remove any of these suspicions?
Yes, it could, and probably should have. As it stands, it's very easy to be cynical about Apple's true intentions. As Epsilon's chief analytics officer Loch Rose explained: "If Apple's primary concern was privacy, they would have deprecated the IDFA entirely as Google will be doing with the Android MAID; they would be applying the same ATT opt-out language and logic to Apple services and apps that they do to all other companies' apps, and they would be using the same attribution solution that is available to other companies." All three points arguably favor Apple's solutions over others at the expense of user privacy, he continued. The existence of a superior attribution solution available only to Apple makes it clear that they view those other companies as competitors. That difference in access to attribution has enabled Apple to triple its share of the revenue from App Store advertising since ATT rolled out, said Rose. Still, it's not like Apple needs to address any of these suspicions straight away. After all, it's already gained the market positioning benefit from ATT despite the lull in enforcement. Not to mention the fact there's yet to be much pushback from regulators.
If marketers were in a tizzy about ATT a year ago, how are they now?
A lot calmer. Granted, marketers aren't happy about the situation. But they're not panicking as much as they were a year ago. Instead, they've established a status quo baseline of what they know is working and that it's working well enough usually through either statistical media mix modeling or artificial intelligence. To say this was tricky is an understatement. Not least because campaign metrics were going through the floor. Marketers were trying to understand how much of this dip was based on tests they were running, normal market dynamics, or the platform the ads had been bought on. Eventually, it became clear that this wasn't due to the effectiveness of the ads that were being bought, it was due to how hard it was to know whether they were. Facebook advertisers could still personalize quite effectively post ATT thanks to its fully logged-in audience, for example. It just took the social network a minute to be able to show that doing so worked in the absence of the data it took from Apple devices. During this period a lot of smaller marketers suffered.
"Many of our clients in the DTC space have been directly impacted by Apple's ATT changes as targeting, and therefore performance has been diminished across the Meta platforms," said Calla Murphy vp of digital strategy and integrated marketing at Belardi Wong. "We see clients adapting to the changes by diversifying their marketing mix into both online (e.g., TikTok, SMS, micro-influencers) and offline (e.g., direct mail, TV, audio) channels."
OK… but it's all upside for marketers from here, right?
Not by a long shot. Life without the granular data from Apple devices is still tough for many marketers — especially the ones tasked with masterminding growth for smaller companies.
"From a broad perspective, advertising on Facebook is starting to even out a year on from the arrival of ATT," said Playbook Media's CEO Bryan Karas. The work that Facebook has done to build out the conversions API over the last year has "really helped" all web-based advertisers, he said in reference to those that would've gathered data points from a person's iOS device to advertise to them on sites. For smaller advertisers, however, life is still tough as recent data proves. Advertisers that spent under $250,000 per month tended to see their ad spend on iOS devices drop from 41% pre-ATT to 35% post-ATT, according to data from InMobi's mobile advertising intelligence business Appsumer. For context, the largest advertisers that spend more than $1 million per month on mobile app install advertising tended to increase their share from 44% to 46% over the same period.
"We understand that marketing will be even more complex and more complicated with additional changes on the horizon. It is what it is," said Yuvi Alpert, founder and CEO of handcrafted jewelry online retailer Noémie. "The rising acquisition costs force us to focus more on the long-term value of the relationships with our customers."
A year on from ATT, one thing is clear for marketers like Alpert: if they want to continue to grow at a healthy pace while remaining a bootstrapped company, they must spend as much as they can afford on new customer acquisitions and continue to increase customer lifetime value through services like loyalty programs.
https://digiday.com/?p=446274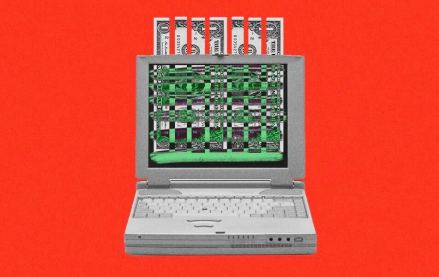 December 5, 2023 • 5 min read
Agency clients still see programmatic as an important part of their marketing budgets. But, overall, the uncertainty around programmatic could be causing them to lose confidence in online display ads as a marketing channel, and, as a result, agency clients are investing less in online display.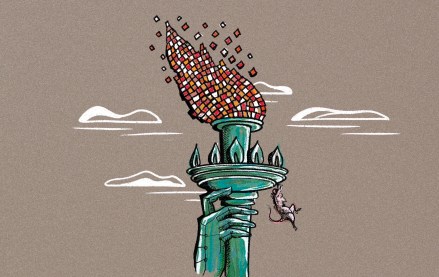 December 5, 2023 • 3 min read
There's a global AI race and different regulations in different countries might be slowing down – or speeding up – innovation. Here is a breakout of how regulations are being shaped on both sides of the Atlantic.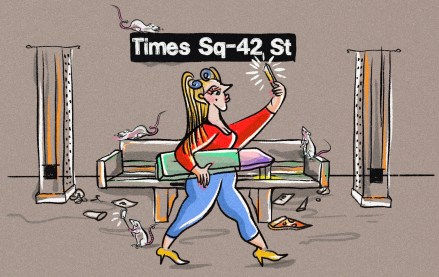 December 5, 2023 • 6 min read
Virality may mean something is simply viral within that niche rather than hitting a level like the Ice Bucket Challenge.