Digiday's new "Before They Were Madmen" series will look at those who arrived in the agency world through a circuitous path. Please contact me at the info below if you have an interesting story to share.
Gene Keenan used to be testing out new recipes and searching for new flavor profiles before he was talking mobile strategy as the vp of mobile solutions at communications agency network Isobar. For almost eight years (1987-1995) Keenan was a personal chef, and not just any personal chef. He was the chef for one of the most famous American rock bands, the Grateful Dead. If you want his meatball recipe, I have it.
Did the band members have any weird dietary habits/preferences?
Their diets changed a lot over the years based on health reasons. The one thing that was weird was the superstition meal — I don't know how else to describe the habit. When I first started, Phil Lesh would eat a 32-ounce porterhouse steak every single night, washed down with a bottle of Pellegrino, for two years straight. Then he switched to salmon and ultimately to a vegan vegetable risotto. Risotto made with vegan cheese smells worse than the ripest compost bin.
What was their favorite dish of yours?
Depends on if it was before Jerry getting sick or not. If it was post-Jerry-being-sick, then it was hands down vegan smoked corn chowder. Made five gallons of it a day. The rest of the organization supported Jerry in his focus on changing his diet, so they also changed theirs. Generally speaking, the band members all came from different socioeconomic backgrounds, so they naturally all had different cuisines they loved, but corn chowder was one of those cross-over foods. If it was pre-Jerry-getting-sick, then BBQ and meatloaf/meatballs, (both comfort foods, and both cross-over dishes) were two other favorites. If I had to talk about specific band members, it would be all over the place. You can see advertising is not a lot different from cooking in many ways: It's about knowing your audience and delivering the right message, err, food to them.
What was the best and worst thing about being a personal chef for the Dead?
Working four weeks straight, then getting six weeks off: It's the way all humans should live. The level of creativity driven from having that amount of time for perspective was off the charts. I would spend some of that time off exploring new food ideas that would later turn into giant hits with the band. The profit sharing, health benefits, album credits, camaraderie with the band and their support staff were also pretty awesome. The Grateful Dead made us work really hard, but they treated every one of their employees with incredible respect and devotion. An essential piece in the touring machine. All businesses should be run like Grateful Dead Productions. It's not surprising the Grateful Dead have had such a massive impact on both the online and business world. They changed the music industry — a move from recorded to live. Recordings have become the advertising to drive fans to concerts, a precursor to social media. Tape trading, word of mouth. Allowing fans to record and share concerts created more media impressions for the band driving greater attendance. The Dead sold out every single concert I worked at for those eight years. I am pretty sure David Ogilvy would have approved of how GDP was run.
What is the best thing about being in the agency world?
There are a number of amazing things about the agency world, and it's surprising how many similarities there are between cooking and advertising. One of the great things is getting to work with some insanely smart people on a daily basis. Another is being in the middle of the rapid pace of innovation, particularly within mobile. It can be mind-bending sometimes. It's only been since July 2007 when the touchscreen was introduced to a mass audience, but it has had a hugely disruptive effect on every level of society and business. I love watching that happen. It reminds me of making caramel. That raw sugar in the pot changes rapidly to a dark sweet silky substance right before your eyes. Innovation within our industry happens that fast, and being part of it is thrilling.
What is the worst thing about being in the agency world?
For a world built on innovation, agencies are not very innovative in regards to their work schedules. The focus is often on time spent instead of results. We're very, very focused on ROI for our clients, and from a media perspective we're constantly looking for that sweet spot of reach and frequency. But we fail to apply the same metrics to our staff. I would also love to see ideas shared more freely. Everyone loves to copy in this industry, but nobody likes to be copied. In cooking, ideas are shared between chefs freely. It's one of the reasons food trends evolve so quickly. Ferran Adria, from El Bulli (founder of molecular gastronomy) for instance, has shared every one of the creations from his team, and the world is better for it. I'd like to see agencies do that more, and I know it would help brands and agencies be more in pace with consumers instead of always chasing them.

https://digiday.com/?p=7999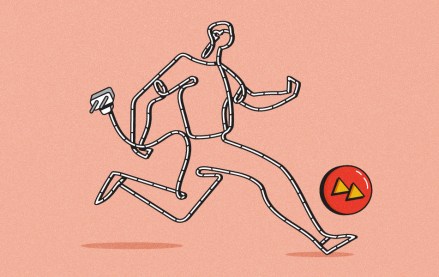 September 22, 2023 • 4 min read
Women's sports are having a moment. Brands, media companies and agencies are looking to get in on the action.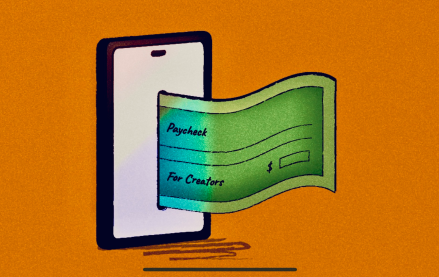 September 22, 2023 • 6 min read
The Hollywood strikes were supposed to be a game changer for many of them, but the situation hasn't quite lived up to the hype.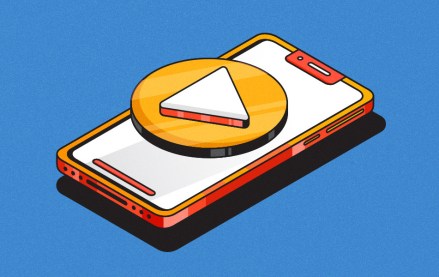 September 22, 2023 • 5 min read
Given the rise of short-form video, agencies that focus on the format, rather than specific platform expertise, will reap the rewards.