'The pressure is on': Black employees demand change at agencies where 'white culture' has been dominant
June 11, 2020 • 6 min read
•
•
Ivy Liu
Brandon (his name has been changed for this story to protect his anonymity), has had enough. A Black strategist at a holding company agency, he is contemplating leaving the business altogether.
While he says he loves being a strategist, the "monolith" culture at the agencies where Black agency employees are made to "assimilate to white culture to fit in" is getting to him, especially in this moment as protests against systemic racism and police brutality continue with historic intensity and scope.
"I've always been like, 'I can take that, I can deal,'" said Brandon of the racist culture he's dealt with at multiple agencies. "But right now, the combination of what's happening with how my agency has handled everything up to this point—to be candid, I feel disrespected. We've received a number of emails but not one of them has any points of action. So obviously when the fifth one comes through, I'm like, 'Ok, now you're insulting my intelligence.'"
Brandon is not alone in feeling that his agency needs to do more. He's among the 600 Black advertising employees who signed an open letter to the ad industry earlier this week calling for change.
The letter, which was spearheaded by Nathan Young, group strategy director at Periscope, and Bennett D. Bennett, principal at Aerialist, a new consultancy he founded, detailed 12 action items for agencies to take to improve the workplace for Black and non-Black people of color employees. It's a powerful example of how agency employees, fed up with the lip-service or inaction on the part of agencies when it comes to true diversity and inclusion, are trying to push for change from the bottom up.
"What we wanted to do was to write a letter that reflected the lived experiences of Black agency professionals across the country," said Young. "Agency leaders need to pay attention. This is us communicating openly and honestly in a way we haven't had the opportunity to do prior to this. If anyone had asked any of the people who signed the letter what to do to make agencies better, they would've given them a list close to this."
With the letter, agency employees call for agencies to make a commitment to improving Black representation at agencies as well as to publicly release diversity data, among other actions. It's unclear how agencies will respond.
IPG, WPP, Omnicom Group, Publicis Groupe and Dentsu did not immediately respond to a request for comment. Paris-based Havas, meanwhile, said that the company is prohibited by French law from collecting global data based on the ethnic background of its employees; however it is "using the list they created and the effort overall to help guide business decisions." 
As agencies have grappled with how to respond to the current moment, many have relied on emails to employees to tell that they are listening and that they will evaluate their diversity and inclusion policies as well as that they will offer mental health days. But agency employees and industry observers say they want agencies to do more to support Black employees and to better their workplace culture.
"At this point, empty statements are being shared left and right, and whatever is said needs to be backed up with direct action," said Lanae Spruce, senior director of social strategy and special projects at iOne Digital. "What are the ratios of Black people and people of color in senior leadership? How are you supporting anti-racism practices within your organization? Brands and agencies have a unique opportunity to yield the floor right now and listen. We'll all be better from it."
Employees pushing for change
That the push for change in agencies comes from employees rather than the top executives isn't surprising. "[It] starts at the bottom because those are the people who often have the most to gain by pushing for changes in company culture," said Iliana Ortega, strategist at Publicis in New York. "We are the ones doing the literal work and, because of that, we know the pain points of agency life better than those who sit at the top."
"Change is happening, yes has it been slow and we need to do better," said Simon Fenwick, evp of talent, equity and inclusion at the 4A's. "All great movements are ones that are led from grass roots and bring change from the bottom. This feels different, as a white man I understand that change needs to come from me, I shouldn't rely on Black people to drive change. It is not their problem to fix, it is ours."
Still, according to Black employees, working together with other Black employees at a number of agencies throughout the industry to push for change is crucial. "I'm the only Black creative in my agency," said a Black creative at an independent agency who asked for anonymity. "I'm the only one who can really shout and you can only shout to a degree because people think your attitude is annoying. The fact that there are no Black people makes it easy for agencies to say they can't solve it because they don't have those Black people."
Agency employees say they are no longer relying on C-Suite executives or diversity and inclusion officers to fix the culture at agencies. Instead, they are working together to push for change because they don't believe it will happen without that. "If the agencies can't figure it out the talent has to," said Bennett, adding that much like the unionization push in recent years in publishing, agency talent has to "band together" to advocate for change. "It's on the talent to start looking at adjacent industries to see what's working."
Tried it before
The call to address racism and the need for more diversity and inclusion at agencies isn't new. That said, much of the focus at agencies was in hiring diversity and inclusion officers to manage the issue without giving them the resources needed to make a dent in the problem, according to agency executives.
"These efforts don't make a difference because they rarely have the full weight of the company behind them," said Lindsey Day Farrar, president and editor-in-chief of CrwnMag, a full-service creative shop that helps brands connect with Black women. "From where we sit, the D&I desk is where Black businesses are sent when the firm doesn't want to do business, but does want cultural insights for free."
"The conversation is very old," said Keni Thacker, founder of 100 Roses from Concrete, a network for men of color in advertising. "A lot of us have been trying to change the conversation. But still it seems like those things have been falling on deaf ears over the years. I want to see where we are a month from now, six months from now, a year from now."
While some Black agency employees worry that agencies won't make a true commitment to change as they've tried to push for change before, others are more hopeful. "The pressure is on," said A. Walton Smith, head of content and community engagement for freelance marketplace We Are Rosie.
"It's two weeks later and we're still having this conversation," Smith added. "Protests are still strong, so people are given strength to pursue getting answers from brands and agencies. This time feels different. People are really starting to hold brands and companies accountable. I've never seen it to this level."
https://digiday.com/?p=369515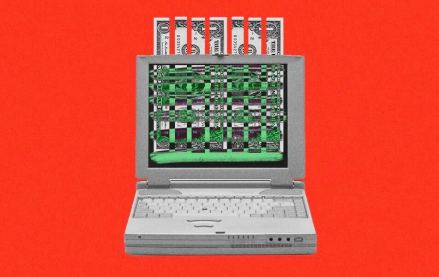 December 5, 2023 • 5 min read
Agency clients still see programmatic as an important part of their marketing budgets. But, overall, the uncertainty around programmatic could be causing them to lose confidence in online display ads as a marketing channel, and, as a result, agency clients are investing less in online display.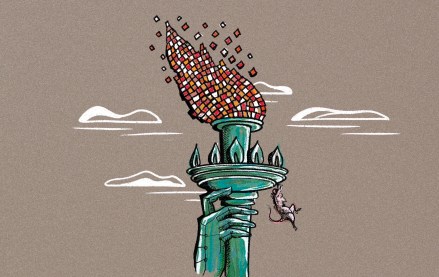 December 5, 2023 • 3 min read
There's a global AI race and different regulations in different countries might be slowing down – or speeding up – innovation. Here is a breakout of how regulations are being shaped on both sides of the Atlantic.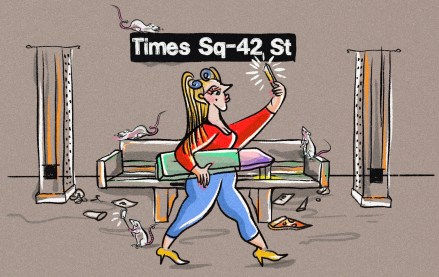 December 5, 2023 • 6 min read
Virality may mean something is simply viral within that niche rather than hitting a level like the Ice Bucket Challenge.