'The pandemic fueled our growth': Profitable since 2020, creator agency Fanbytes plots global expansion
December 7, 2021 • 6 min read
•
•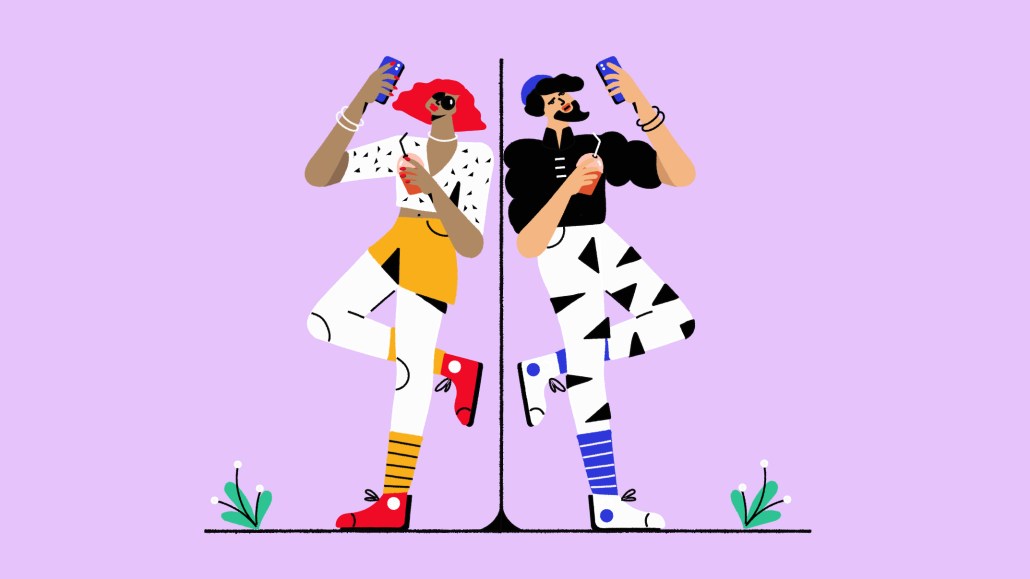 Ivy Liu
The creator economy may be thriving, but going solo is still tricky. Streamers, influencers and entrepreneurs all face similar challenges. They want capital, ownership and partners who add value. But finding solutions to all three can be tough. FanBytes, however, has the ticket — at least it looks that way following a bumper year for the creator-focused agency.
Let's start with the numbers: The business has been profitable since 2020. Marketers are spending more with the business. Between 2020 and 2021 the average order value grew 177%. More often than not that money is coming from existing clients, not new ones. So far this year, 55% of its revenue has come from repeat business. Of course, these figures only provide a snapshot of the financial shape of the company from a very flattering angle, but there are other signals to suggest it's in rude health during a tumultuous period.
The business has doubled its headcount over the last 18 months to 60 people — no mean feat during a talent crisis that's crippling businesses across the sector. Furthermore, those hires have touched down at every department across the organization as well as at new ones like the creative studio and people and culture teams. But the recruitment drive won't stop there. Fanbytes expects to double its headcount again in 2022, and is currently hiring over a dozen new roles with more to be announced. Some of those will be in New York where it is moving to next on its path to building an agency uniquely positioned to capitalize on the creator economy.
There's no single thing that's driving this growth. Rather, it's a series of small wins, from securing a wealth of senior talent from across the industry to shore up core parts of the business like its creative studios division to having a who's who list of investors capable of opening up the upper echelons of industries like fashion and media. Momentum like this is critical, said Fanbyte's chief operating officer and co-founder Ambrose Cooke. And things really picked up at the peak of the pandemic.
"The pandemic fuelled our growth because brands that were used to spending millions of pounds on traditional media had to move that money — or at least significant sums of it — online, which is why you saw so many platforms grow as a result," said Cooke.
Sure, this was happening well before COVID struck but like many media trends over the last two years, clients prioritizing creator content over agency-led creative intensified as a result. Indeed, the marginal costs of acquiring new customers are more acute than ever for marketers. Creators, however, can bring those costs down, added Cooke.
Nowhere was the shift clearer than on TikTok during the pandemic. In fact, 2020 was a wild year for the platform. Between the geopolitical tensions around the business and the CEO hooha, the app managed to hit one billion monthly active users, pushing into the upper echelons of the online media sector globally. Naturally, it piqued the interest of advertisers, from PepsiCo to Dr. Squatch. The FanBytes team saw this coming earlier than most.
They started brokering deals with advertisers on behalf of up-and-coming creators in 2019 at a time when the industry was still trying to work out whether TikTok was a passing fad. Soon after, Fanbytes formed a talent management business Bytesized Talent. Now, it represents some of the biggest creators in the U.K. like EmandLoz (fashion and entertainment), and Mr Tov (comedy, lifestyle and family). More importantly, it gave the business a proof of concept to take to marketers. TikTok's value proposition to them, goes the thinking, revolves around an endless stream of entertainment content that captures someone's attention. So when it became clear that TikTok was far from a gimmick, execs at the agency already had a clear view on how both creators and advertisers could make money from it — Bytehouse.
Launched at the onset of the pandemic, Bytehouse was a collective of creators who live together producing content, while fuelling each other's careers. It seemed to work. So far there have been 15 brands including Boohoo and Compare The Market that have appeared in content produced by the collective from the house.
"Because we had built the Bytehouse and were getting all this press around it we started getting a lot of brands who wanted to work with it, which then fed into them wanting to work with Fanbytes as a whole," said Timothy Armoo CEO and founder of Fanbytes. "The Bytehouse essentially became a TV show for young people during the lockdown. Marketers saw it as a show that was tailor-made for that moment."
They definitely did at the U.K. government health body Public Health England (PHE), which was one of the biggest advertisers in 2020.
Initially, the advertiser just wanted to work with the creators FanBytes represented — specifically those in the Bytehouse as a way to show their fans different ways they could keep themselves occupied during lockdown. Now, its giving the agency briefs that span messaging on vaccinations to mental health. Jan Nixon, marketing manager at PHE, expanded on the point: "Through the numerous projects we have worked with Fanbytes on over recent years, they have demonstrated an inherent understanding, not just of how to connect with younger audiences, but how to do so in purposeful, thought-provoking and lasting ways that inspire action."
Still, working with marketers this way only scratches the surface of how Fanbytes' management team hopes to cash in on the agency's expertise.
Put simply, it wants to create its own IP. Bytehouse and the Bytesquad group of creators who lived in it were just the start. Armoo explained: "The campaigns drive the insights, the insights drive creators who are growing on these platforms who in turn drive our talent business, which subsequently underpins our owned and operated business in terms of IP, which then brings in more brands and campaigns to power insights and so on."
In many ways, what they're building subverts the standard business tropes of media companies. While media companies — even agencies — have always been talent companies, their business models don't necessarily reflect that. Yes, the talent is driving the business forward, but the money tends to come from owning and distributing content. Now, businesses like FanBytes are wired to monetize the individual. To do so properly, however, they've had to think differently about building an agency. See for example, the flurry of senior talent to have joined the business this year: head of campaigns, Natalie Stagnaro from Gleam Futures, director of brand and communications Rebecca Fennelly from JOE Media and head of creative, Tom Sweeney from Social Chain.
​​"The fact that we're hiring all these senior people shows the business taking the next step to becoming a full-bodied partner to Gen Z, rather than just getting an influencer to post something on behalf of a brand,' said Armoo. Moving forward, those deals are more likely to resemble joint ventures, he continued.
Take Rhia Official, a toy influencer who is repped by the agency's talent management team. "Instead of saying to marketers 'what type of campaign do you want to do', we're saying' 'why don't we do a limited edition drop of a toy line with her," said Armoo. In other words, it's a commercial plan rooted more in insights than distribution like other influencer agencies.
To do this properly, Fanbytes' co-founder and chief technology officer Mitchell Fasanya built its own insights technology — Bytesights. In a nutshell, the tech helps the agency spot which creators are popular across various subsets of the Gen Z demographic by tracking how the content they post performs. Want to know what trends are going to blow up on TikTok — or any of the other main social platforms for that matter? Bytesights has you covered. As Fasanya explained: "You can use the platform to understand when trends emerge on a platform like TikTok, see at what point they exploded and then identify the influencers that have contributed to that. As a marketer, you can use those insights to try and create your own moments on the platform."
https://digiday.com/?p=434257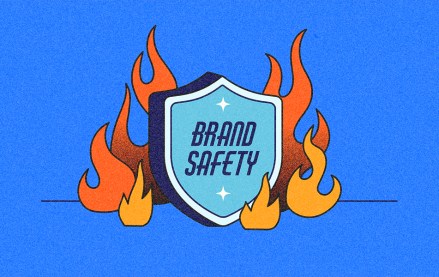 November 28, 2023 • 6 min read
"Major brands' search ads can appear on piracy, pornographic and sanctioned websites," research claims.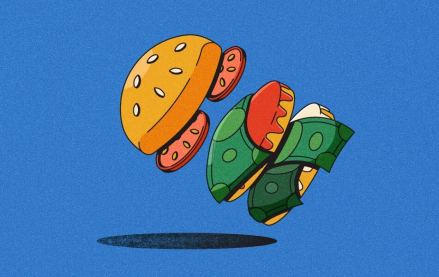 November 28, 2023 • 6 min read
As more influencers look to get into food content creation, brand opportunities are following.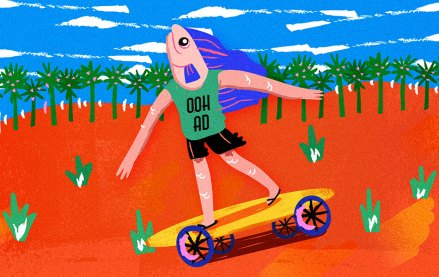 November 28, 2023 • 7 min read
As major marketers like Maybelline experiment with faux OOH, more marketers are open to the idea.