Back in March 2012, Microsoft's marketers were faced with a tough sell: introducing a new version of its not exactly universally loved browser, Internet Explorer. That's when they brought in The Onion, which helped craft a mock campaign, "The Browser You Loved to Hate," complete with a Tumblr and parody videos. That campaign proved the impetus for The Onion to start Onion Labs, a totally serious brand content unit dedicated to making overly serious brands a lot more fun.
"Microsoft realized they lost the faith of technophiles, and they were looking to poke fun at themselves," said national advertising director Matt McDonagh. "They approached us to see if we had ideas on how to make videos about that." While The Onion had already acted as a creative adviser for other brands, the Microsoft project really led the publisher to formalize its branded content efforts.
Onion Labs has worked on somewhere between 15 and 20 content projects to date with brands like Dove, MTV, EA Games, Orbitz, Hilton Hotels and Focus Features, to name a few. The Onion hopes to grow and increase its productivity to about 50 to 60 projects a year. Onion Labs consists of a team of eight people from sales and creative at The Onion, but the size of the team fluctuates depending on the project. The creatives involved in Onion Labs are generally a combination of staff writers and freelance writers.
There are lots of ways that Onion Labs works with brands, and there are lots of different kinds of content it produces for them. Onion Labs has done video, written content, illustrations, social media campaigns and consulting, site build-out and design work for brands. Some noteworthy efforts by Onion Labs include the parody video of upfronts for Dodge that included mock TV series titles like "Voight Hunters" as in Jon Voight the actor, "Do's & Don'ts" videos for the MTV series "Inbetweeners" featuring clips of the show mixed with custom animations, and a Coke Zero integration within The Onion Sports Dome show that involved a parody of the "Budweiser Hot Seat" on ESPN, basically making fun of the annoying things that sportscasters do.
It's not hard to understand the appeal of working with a publisher like The Onion: It's funny. It's behind awesomely sarcastic and smartly funny headlines like "Busy Mom Wishes She Had Enough Spare Time To Fuck CIA Director" about the Petraeus affair and "Black Man Given Nation's Worst Job," regarding Obama's election in 2008. They go there, and they get it; and if brands want to get the attention of their target audiences, especially younger audiences, they are going to have show that they get it too, that they can be in on the joke — and that's where Onion Labs comes in to work its comedic magic.
Sometimes, Onion Labs works directly with the brand and the brand's marketing team; sometimes it works with the brand's creative agency or PR agency. The Onion Lab mentality is always a collaborative one, working closely with the brand in trying to figure out the best funny way to tackle whatever specific goal it is that the brand is trying to accomplish with content.
"It's all about making sure that The Onion's voice is maintained and you are trying to fit a brand where it doesn't belong, so it is challenging," said Grant Jones, director of marketing at The Onion and the guy who, along with McDonagh, runs Onion Labs.
Part of the Onion Labs process is figuring out whether the branded content will be distributed by The Onion and carry The Onion brand or if the brand will own the content completely and distribute it through their own channels. According to Jones and McDonagh, this decision is made organically during the creative process.
"If it ends up being Onion branded, it maintains our voice; and when it's not, something that's our voice, it's funny content that is beneficial for the brand," explained McDonagh. He also stressed that Onion Labs isn't afraid of being honest with brands if something isn't going to work and if there isn't a good parody angle. 
Sometimes, McDonagh said, brands ask Onion Labs to essentially write a story about them. But that's not the right entry into The Onion style. As long as brands are willing to be creative and laugh at themselves a little and want to get others to laugh, Onion Labs will do whatever it can to make that happen.
"The value of the banner ad is going down, and the effectiveness is going down [as well]," said Jones. "Through content, people can be reached, and a step further is humor. The Onion isn't the only place trying to solve the integration puzzle, but we have a satirical twist to it."
Image via Shutterstock
https://digiday.com/?p=30644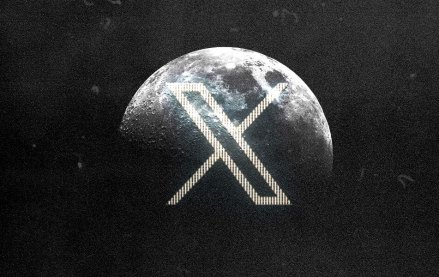 November 30, 2023 • 4 min read
In the packed DealBook conference in New York yesterday, owner Elon Musk bluntly told them to shove it.
November 30, 2023 • 2 min read
WorkTok, or CareerTok, is in full force. Combined, those hashtags on TikTok have over four billion views and it is benefiting Gen Z.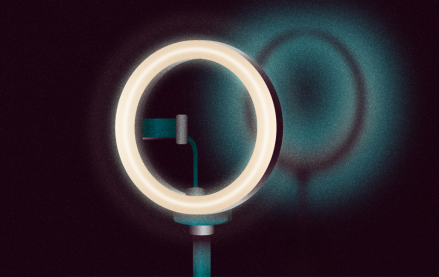 November 30, 2023 • 5 min read
In this week's Digiday+ Research Briefing, we examine how brands have been upping their TikTok investments this holiday season, how Lyft and the MSG Sphere are positioning themselves as ad opportunities beyond OOH, and how publishers are committing to building their events businesses in 2024, as seen in recent data from Digiday+ Research.