This is the Summer of the Cronut™ in New York City. Perhaps it's a telling commentary on the apogee of Bloomberg's gilded Manhattan, but the hottest ticket in town is a shimmering golden box, inside of which resides a croissant-doughnut amalgam that's been featured on The Today Show, numerous late night shows and has even spawned a raft of knockoffs as far away as Asia.
Digiday spoke to the man behind the innovative croissant-donut hybrid, pastry chef Dominique Ansel, proprietor of the Dominique Ansel Bakery, which happens to be down the street from Digiday. Each morning, hundreds of hopefuls line up patiently in Manhattan's SoHo neighborhood for the chance to be one of 300 that day to emerge from the bakery smiling, with a telltale golden box containing what Anthony Bourdain called a "tasty flavor bomb" that is spurring people to promise "sexual favors on the Internet, for just a bite."
When you created cronuts, did you expect them to become such a cultural sensation?
No, it happened in one night. It was just another one of our creations — we change the menu very often, and the cronut was just something fun. It went viral overnight. Grub Street mentioned us, and then they contacted us and told us their traffic increased on their site 300 percent. I didn't know what the meant, but they told us that we should definitely increase production, which we did. It was really unexpected for us.
Has the bakery done anything to take advantage of all of this essentially free marketing? 
The business here is about creativity. I don't want the creation to kill our creativity. From day one, we have been creating new products for our customers, and we will keep doing what we were doing before, and keep innovating. That's always the focus.
What about social media? Have you done anything differently there since the Cronut?
Not really. We are on Facebook and Twitter, and we use it mostly for customer service.
When did you decide to trademark it? 
I thought it would be worth it to protect it right away when we launched it, because my lawyer was doing trademark for the bakery so at the same time we had her do the trademark for the cronut. It's just a matter of protection to make sure I can keep making my creations under the same name for a long time. As a matter of fact, a lot of other people have tried to trademark the cronut right after we did.
What do you make of the fakers that have popped up? 
My lawyer handles any issues with that. I find it flattering if you take it as inspiration and it makes you do something else, but when you blatantly replicate it, it's not OK.
How are you handling your newfound celebrity? Are you thinking of yourself as more of a brand now?
It's great. But it's still important for me to be here here everyday opening the door. It's important for me to be here and help my staff. I mean the bakery is called Dominique Ansel Bakery, so, yes, it is a brand and it's becoming more of one.
I noticed you are using the Cronut craze to help charities. Can you tell me a bit about that?
I was looking on my Twitter, and someone compared the cronut line to a soup kitchen line. It was interesting to me, because I grew up in small family, and we didn't always have enough to eat. So we did a collaboration with Food Bank For New York City and Tees Spring called Crolanthrophy — you know cronut and philanthropy. We did t-shirts for that, so people can purchase t-shirts during the month of August, and if you come in to the bakery in September wearing one of the Crolanthropy shirts, we up your cronut-buying limit from two to four, and all of the money goes to the food bank. We also did something called The Cronut Project with two kids from BBH that involved raffling off cronuts. We raised about $6,000 in two days. It's nice to be able to use people's passion for the product to give back.
What's next? Are you going to try for another pastry hit like the cronut? 
I'm working on something for the fall. I will keep creating new things thinking they are exciting — I don't want to stop making new ideas. Is it the next big thing? I don't know.
https://digiday.com/?p=47100
November 30, 2023 • 2 min read
WorkTok, or CareerTok, is in full force. Combined, those hashtags on TikTok have over four billion views and it is benefiting Gen Z.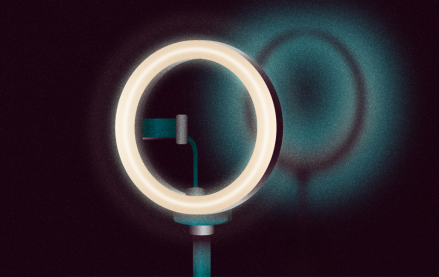 November 30, 2023 • 5 min read
In this week's Digiday+ Research Briefing, we examine how brands have been upping their TikTok investments this holiday season, how Lyft and the MSG Sphere are positioning themselves as ad opportunities beyond OOH, and how publishers are committing to building their events businesses in 2024, as seen in recent data from Digiday+ Research.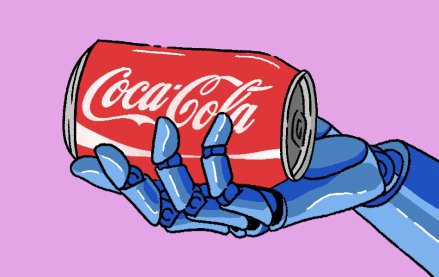 November 30, 2023 • 4 min read
The beverage behemoth believes that if it can offer an interactive, easy-to-use tool that appeals to consumers, particularly younger tech savvy consumers, it can help the brand retain relevance.